World Press Photo exhibition in Lisbon from April 27 - May 20, 2018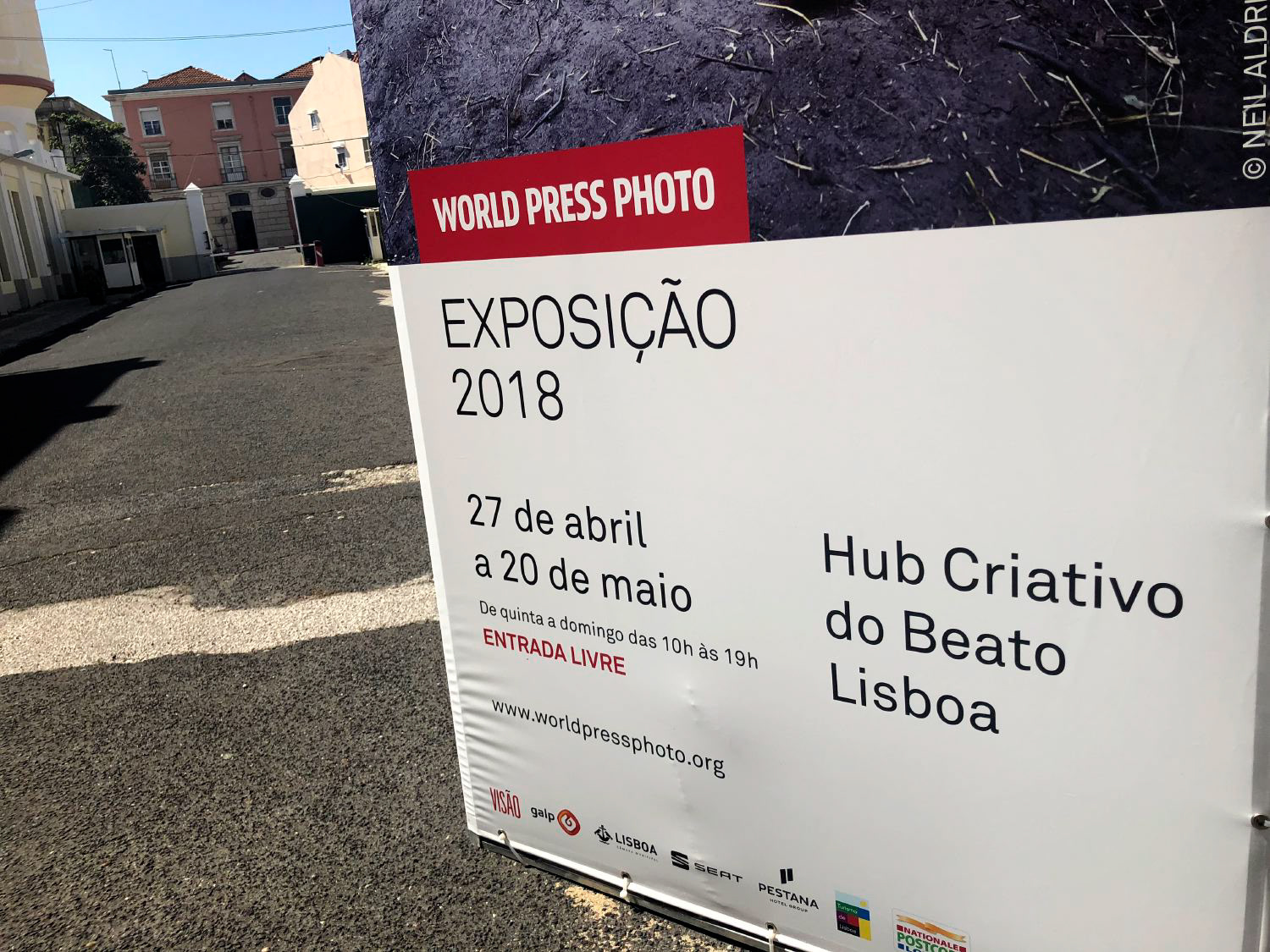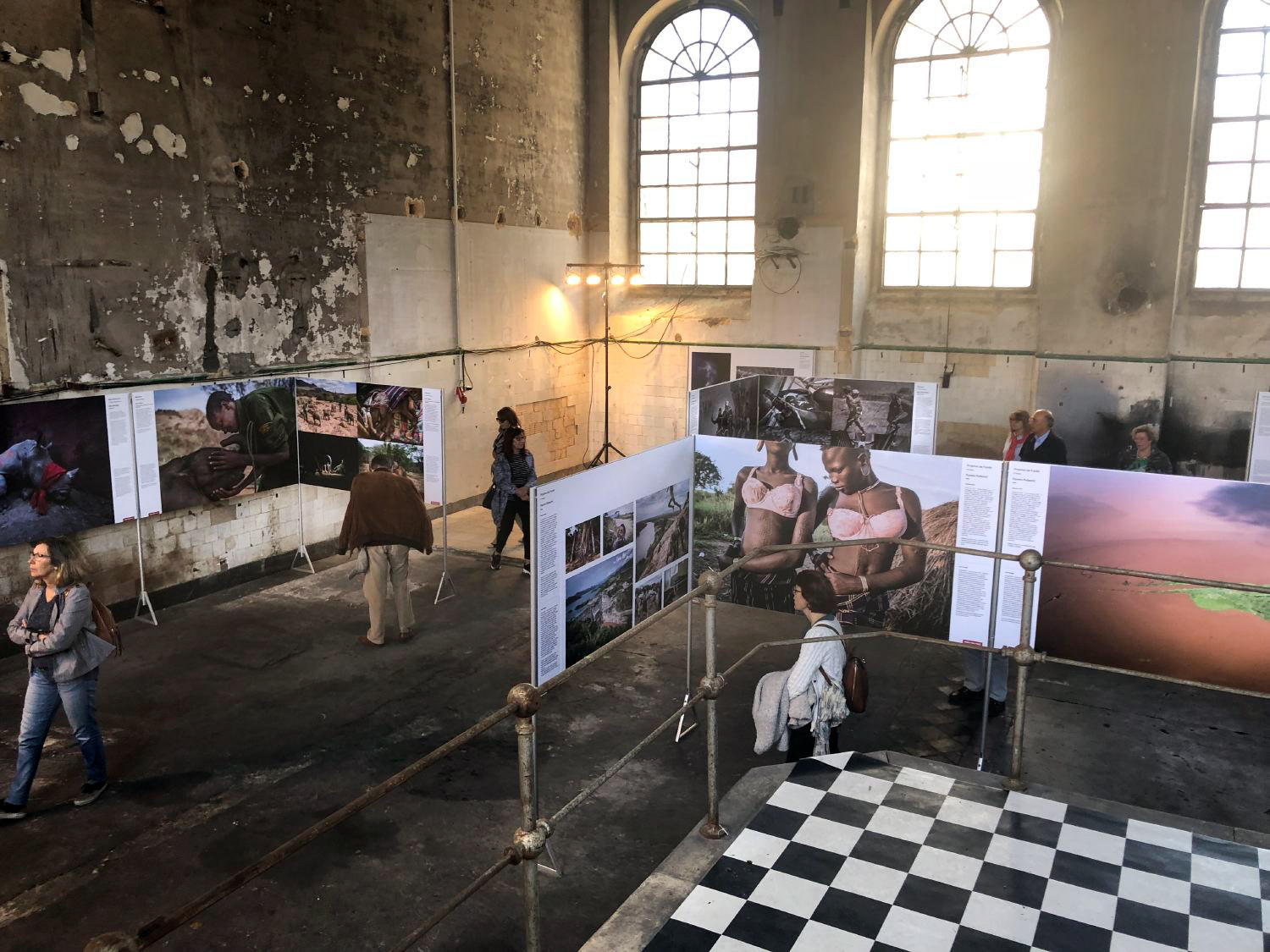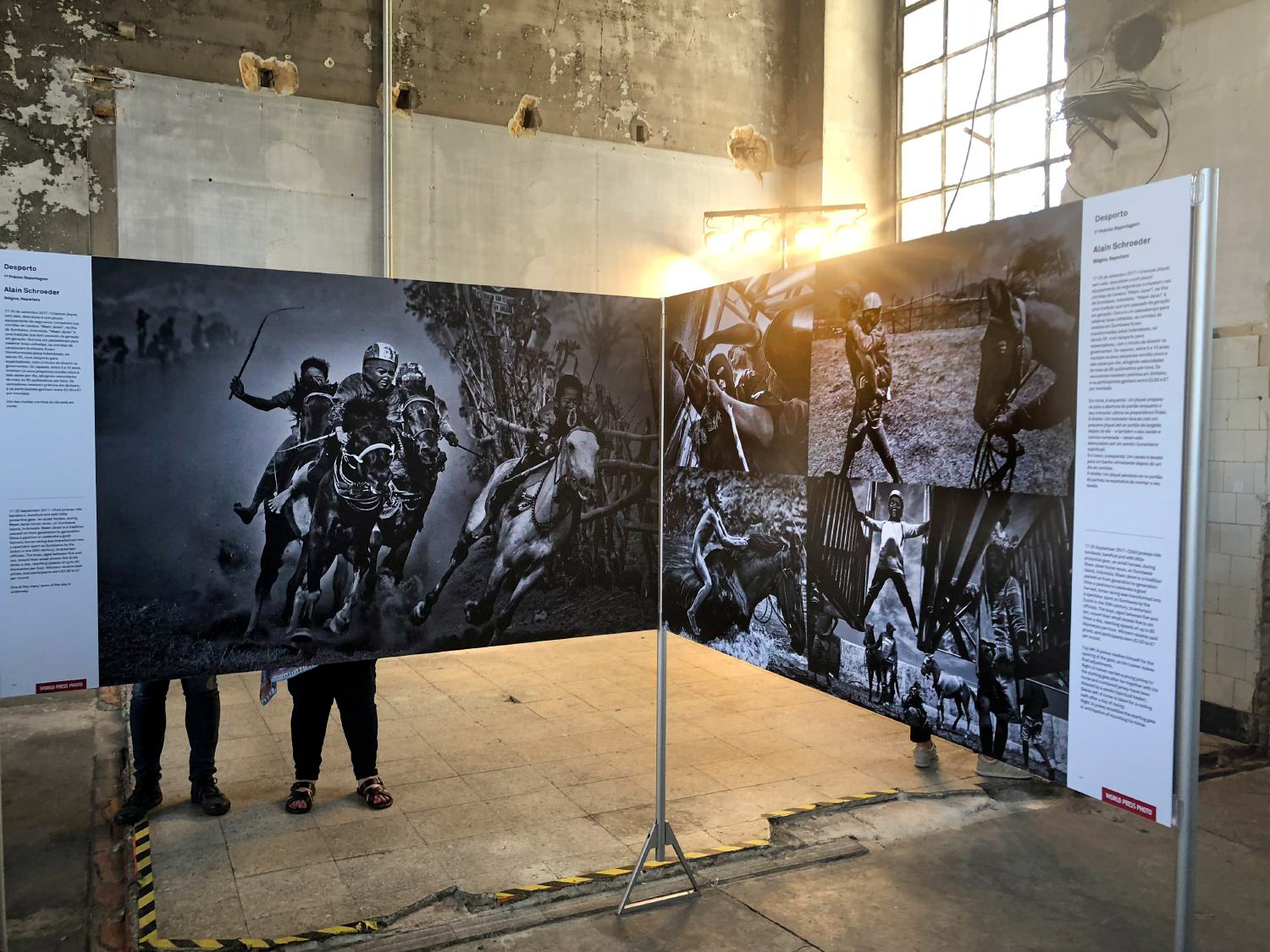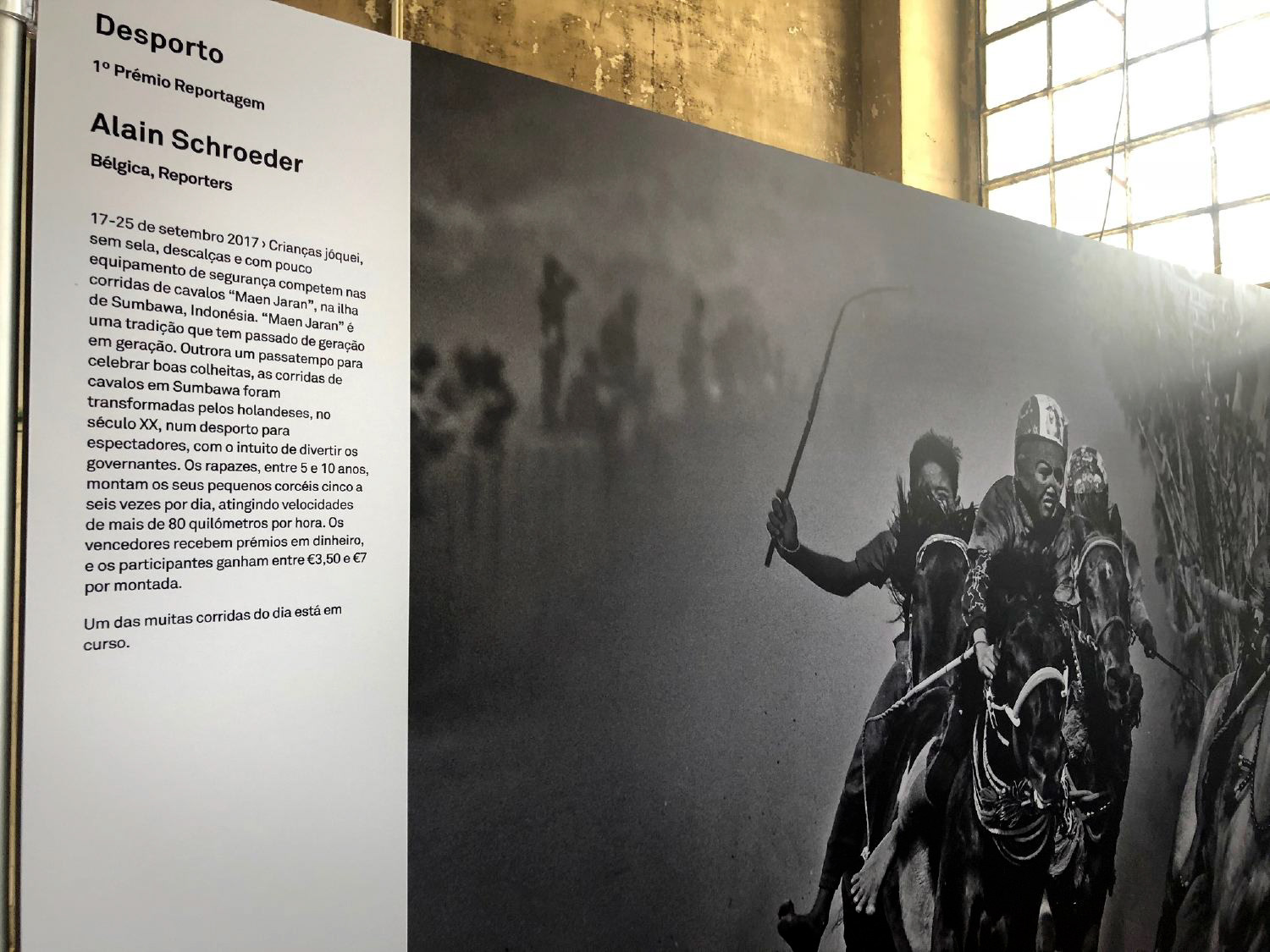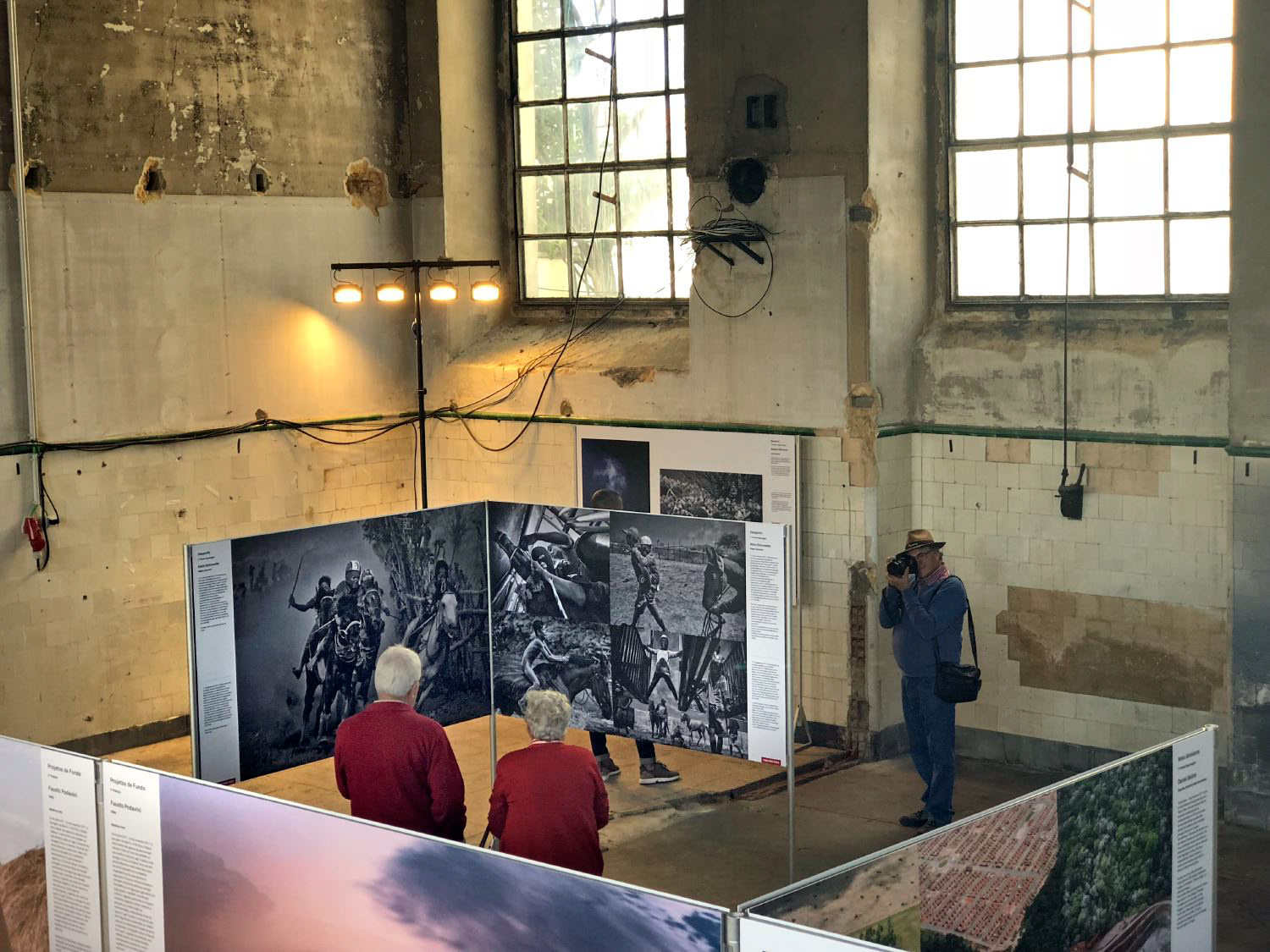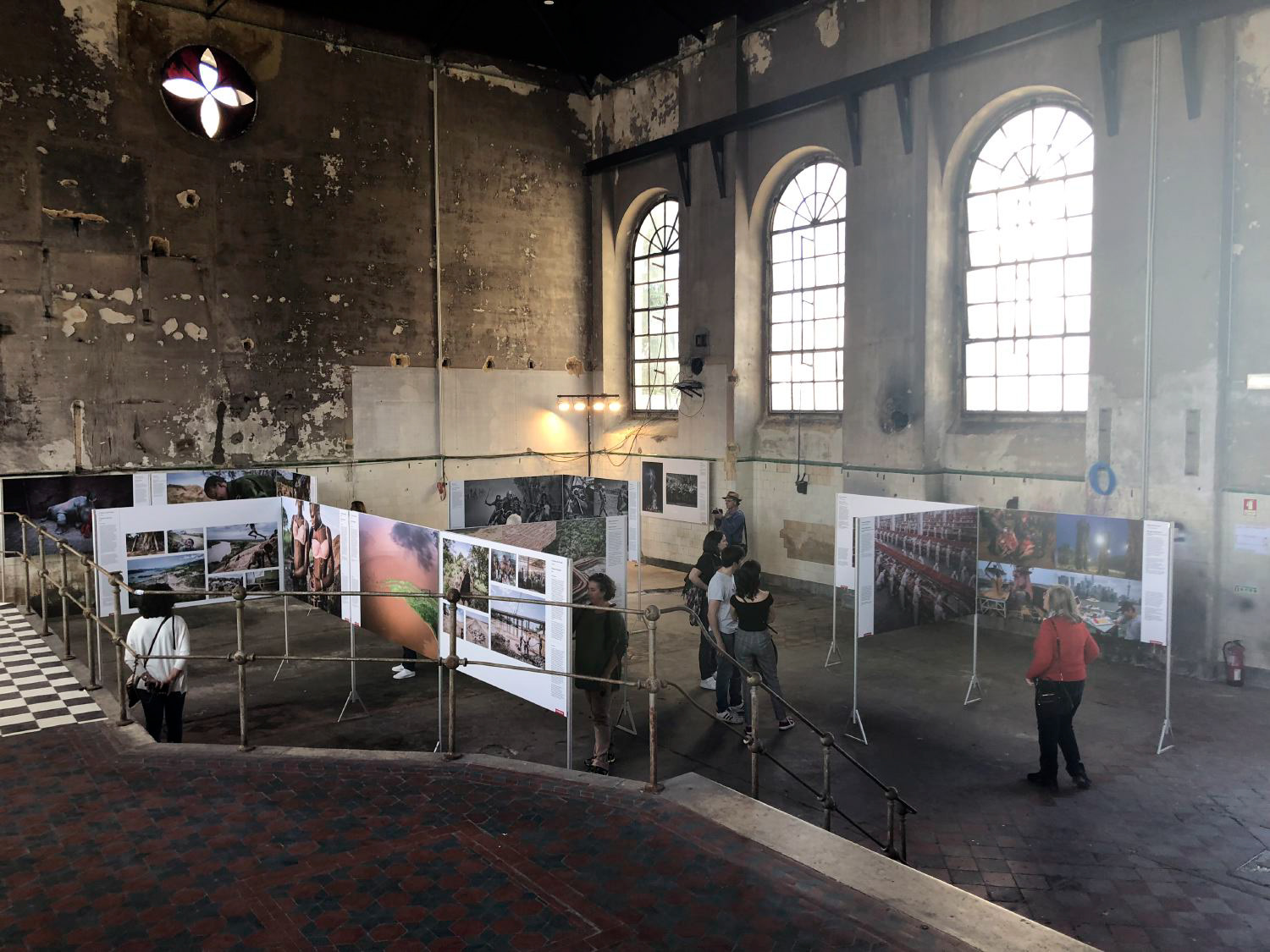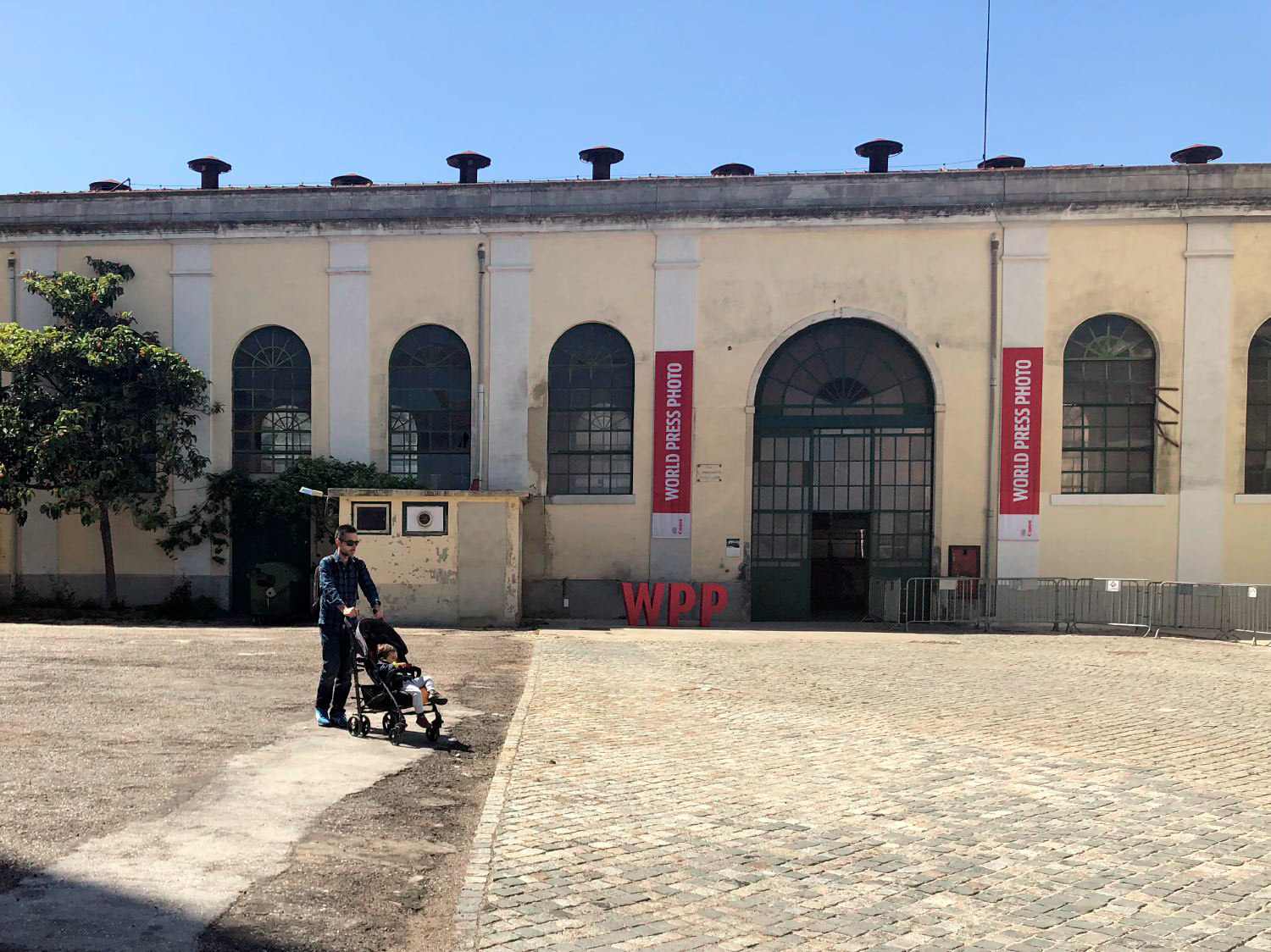 A few days in Amsterdam receiving 1st prize World Press Photo in Sports Stories category for the series Kid Jockeys. More pictures to come...
Group Photo with the 2018 Winners - Award Ceremony - In front of the winning series - Giving a presentation of the series - Interview set - Exhibition in De Nieuwe Kerk - 
World Press Photo Book with special jacket - ...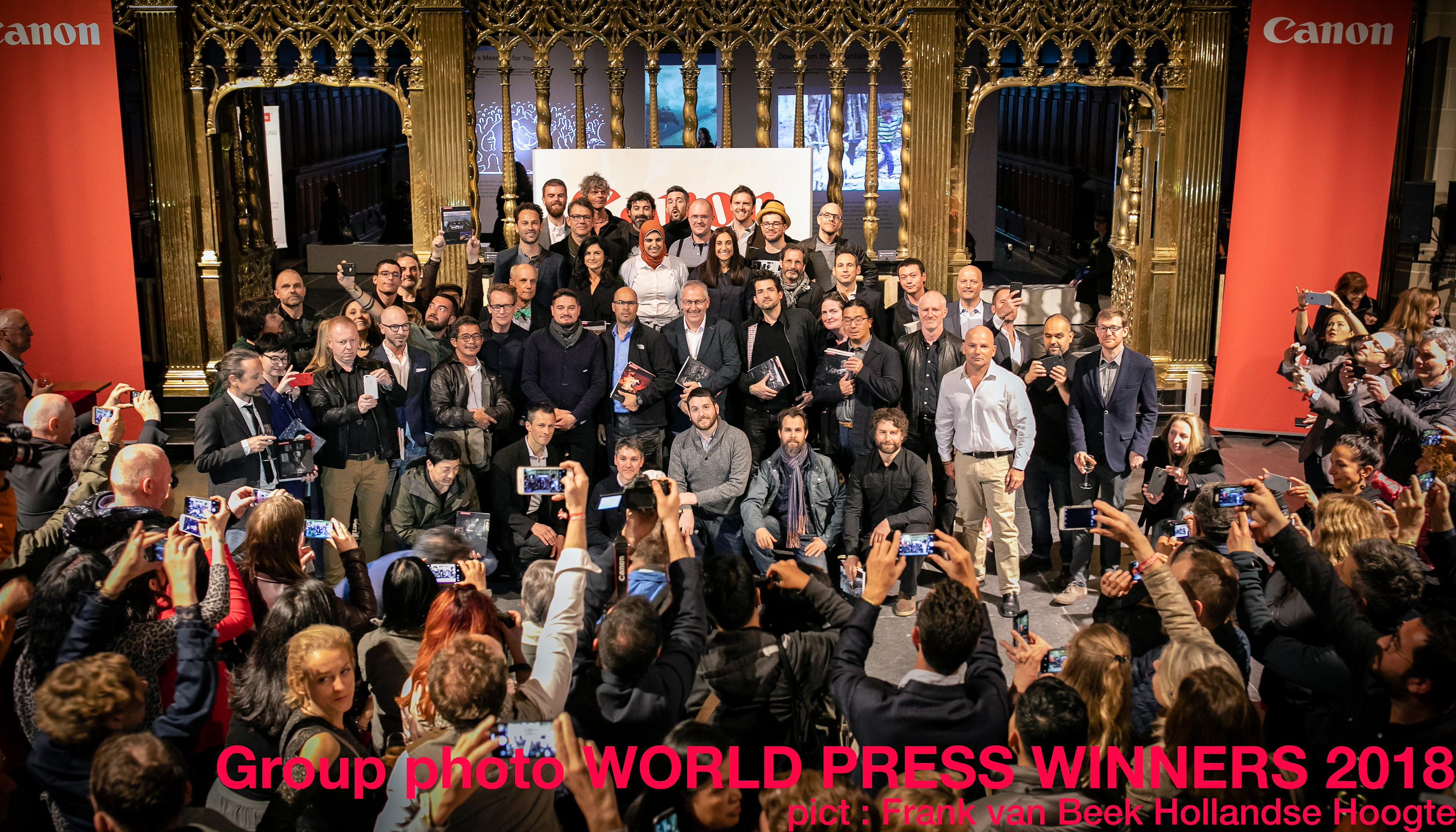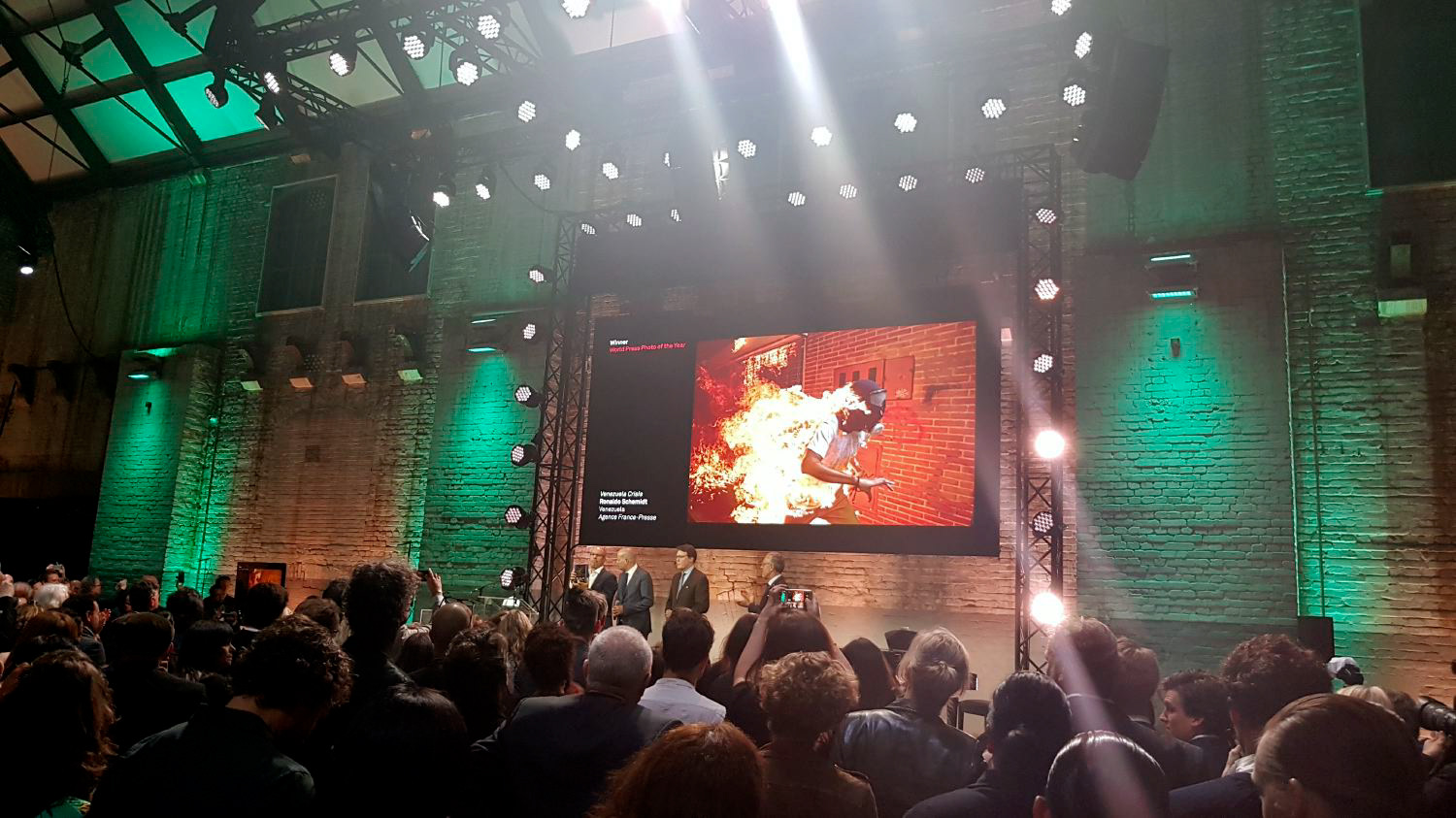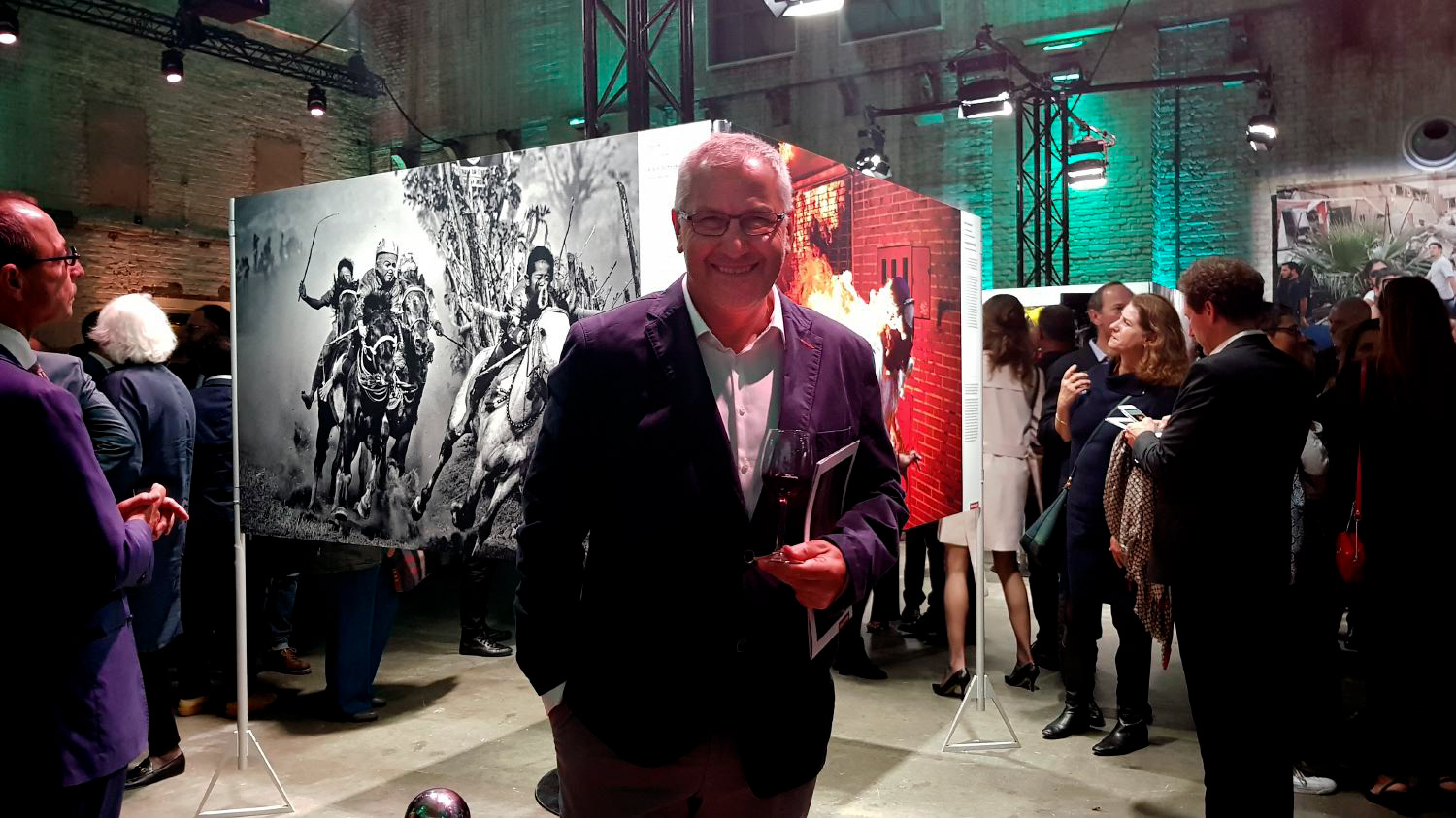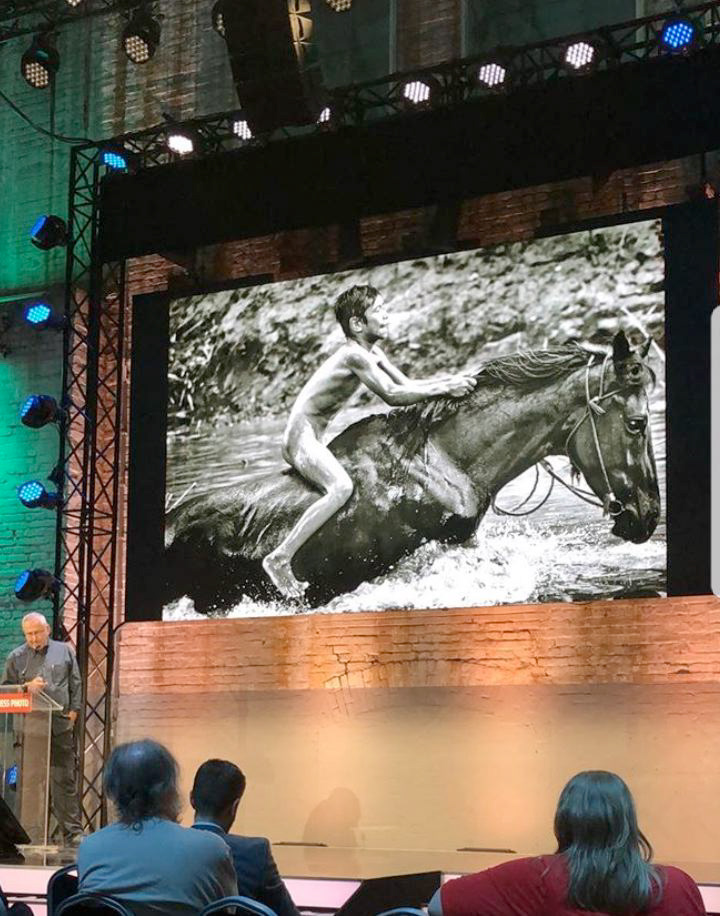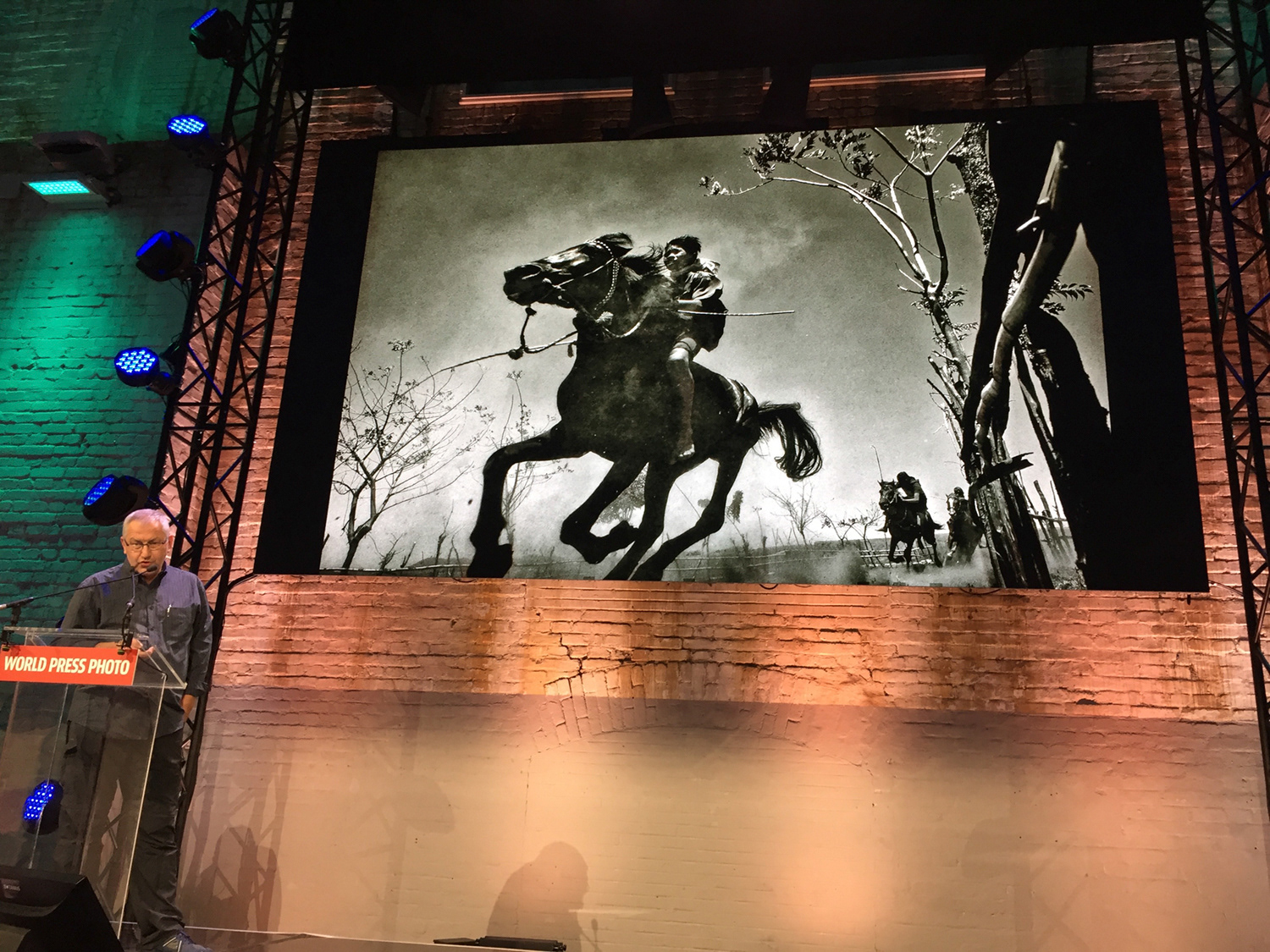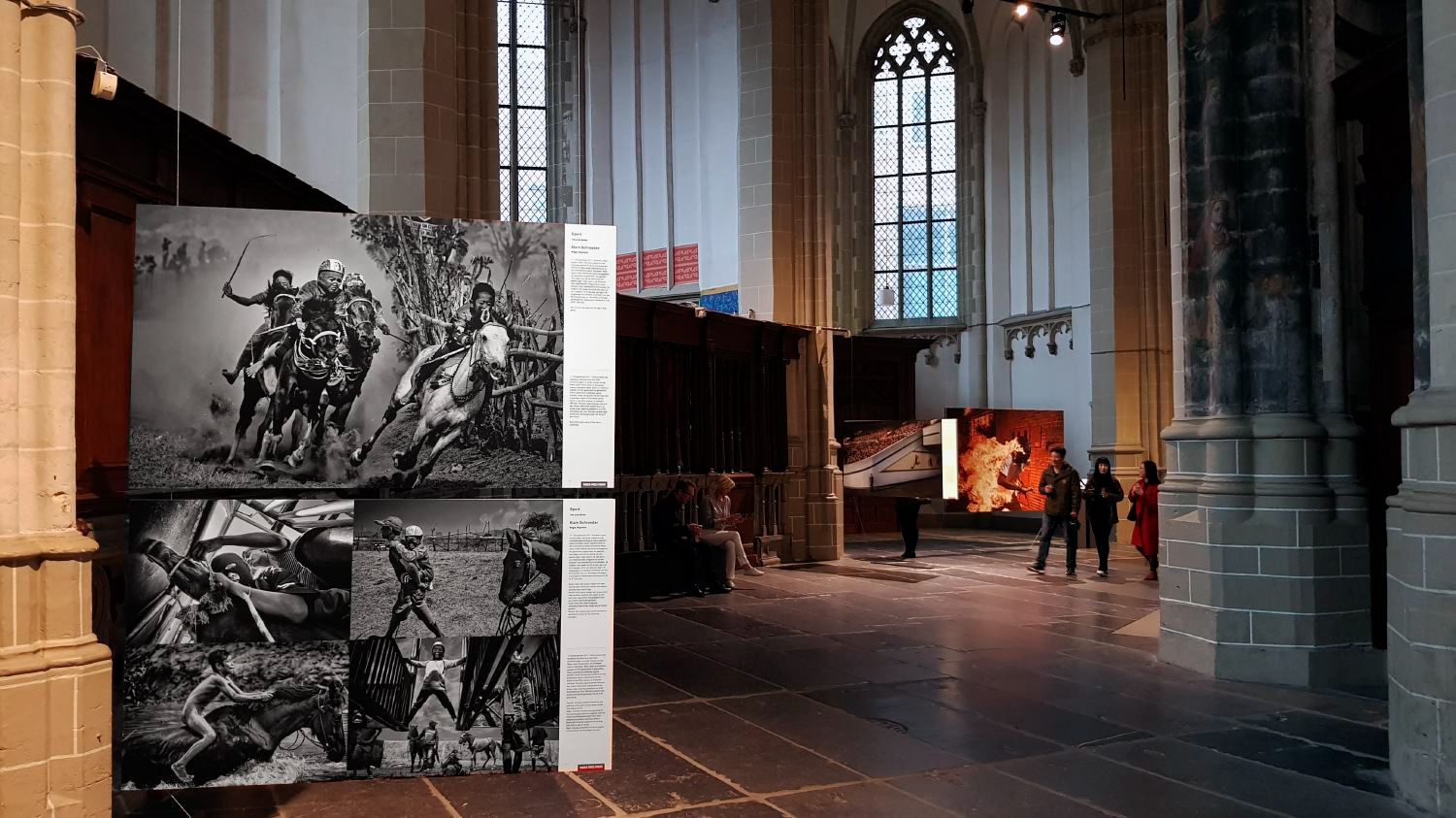 Interview avec Singulart, le site de vente de certaines de mes photos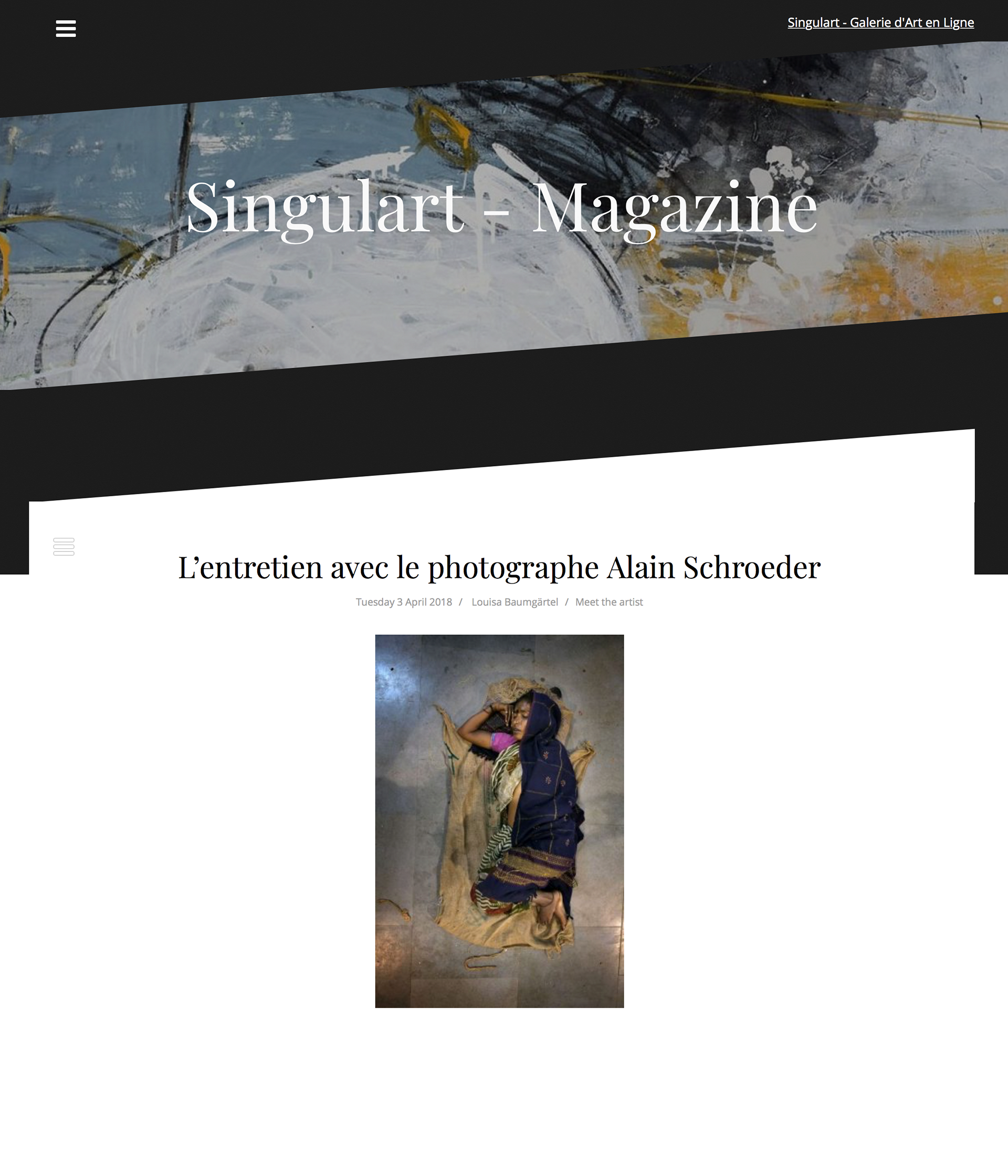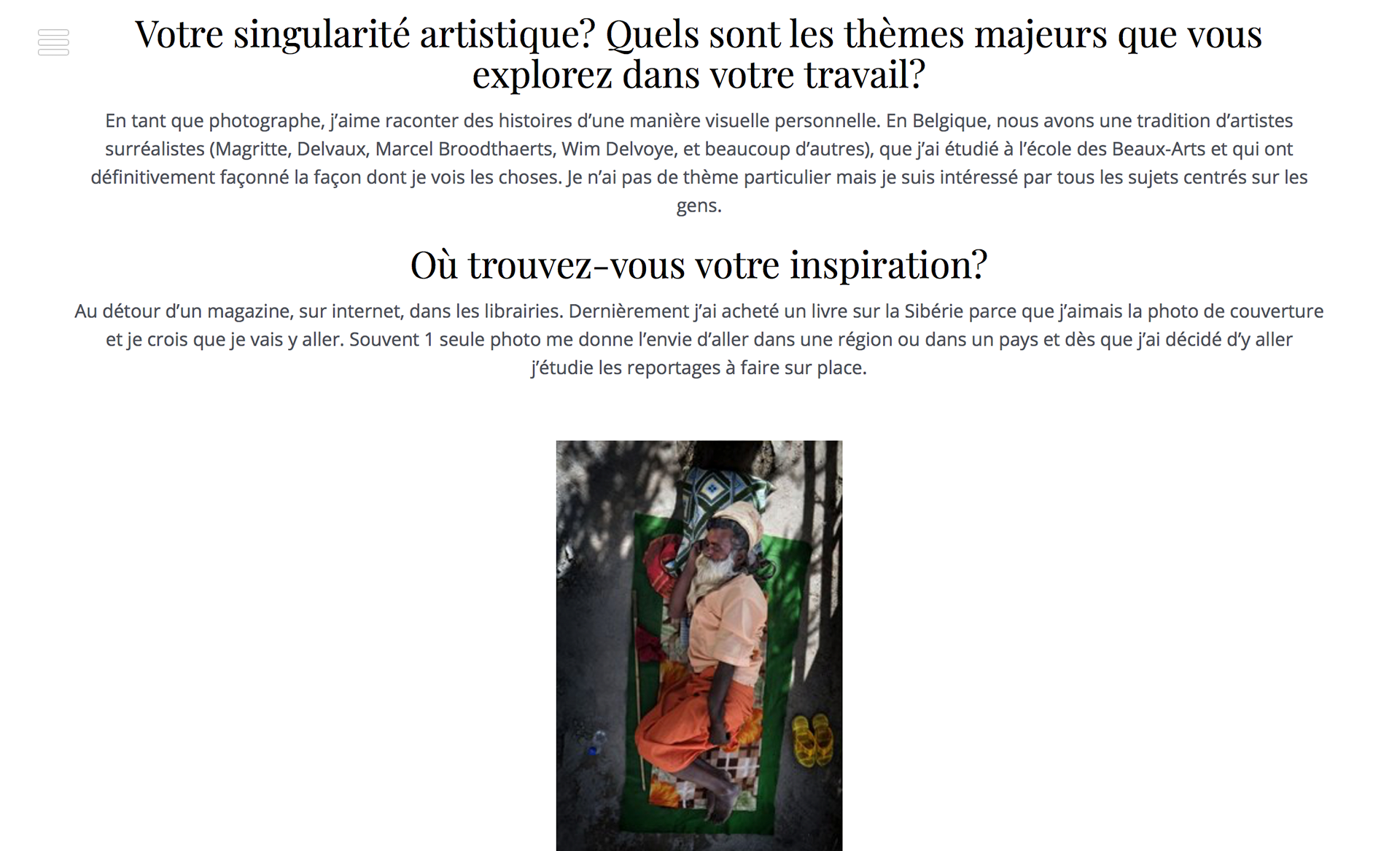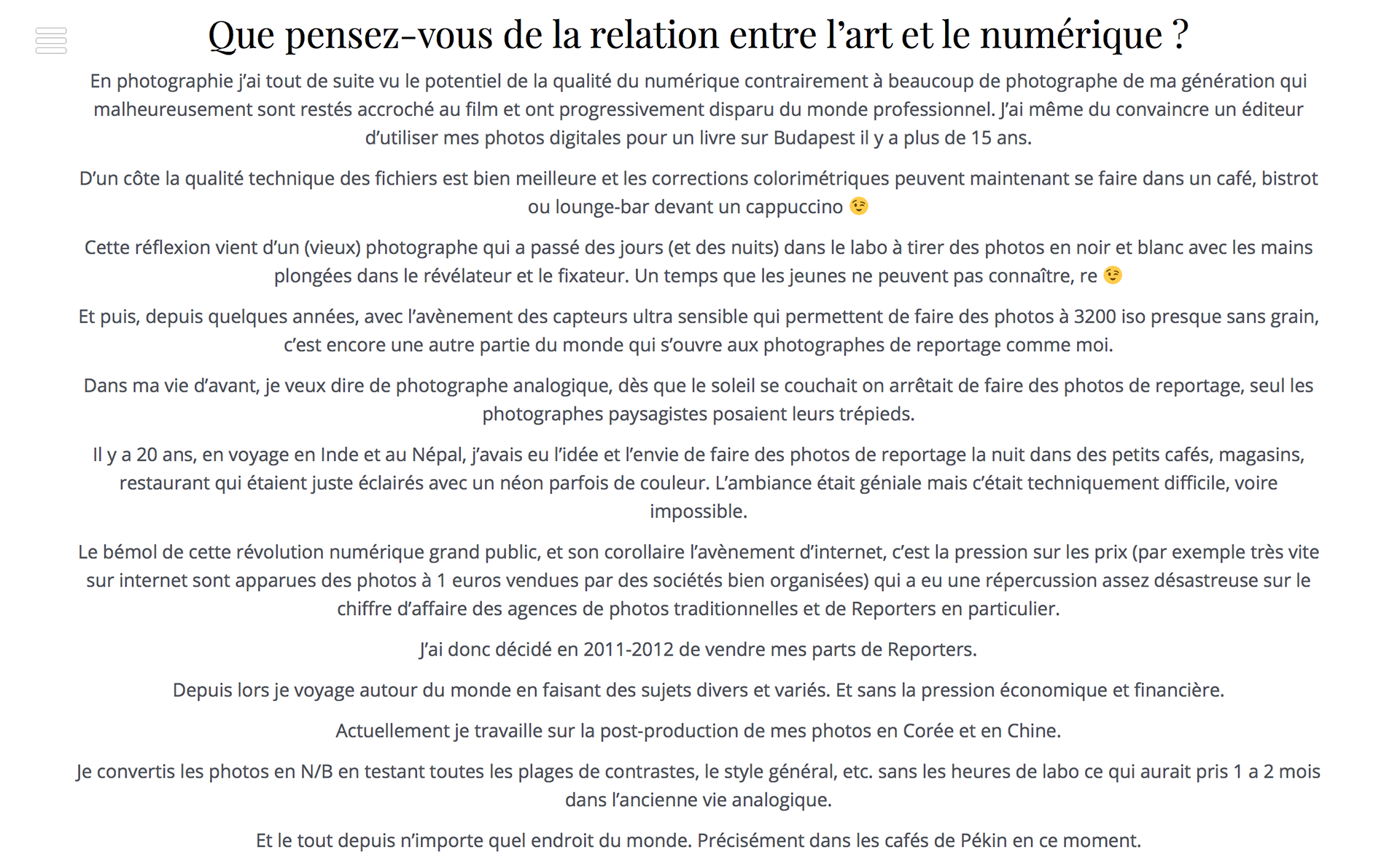 TPOTY 2017 award winning images  have gone on display at London Bridge City, opposite the Tower of London and next to Tower Bridge. 
The Travel Photographer of the Year exhibition will run until April 29th 2018.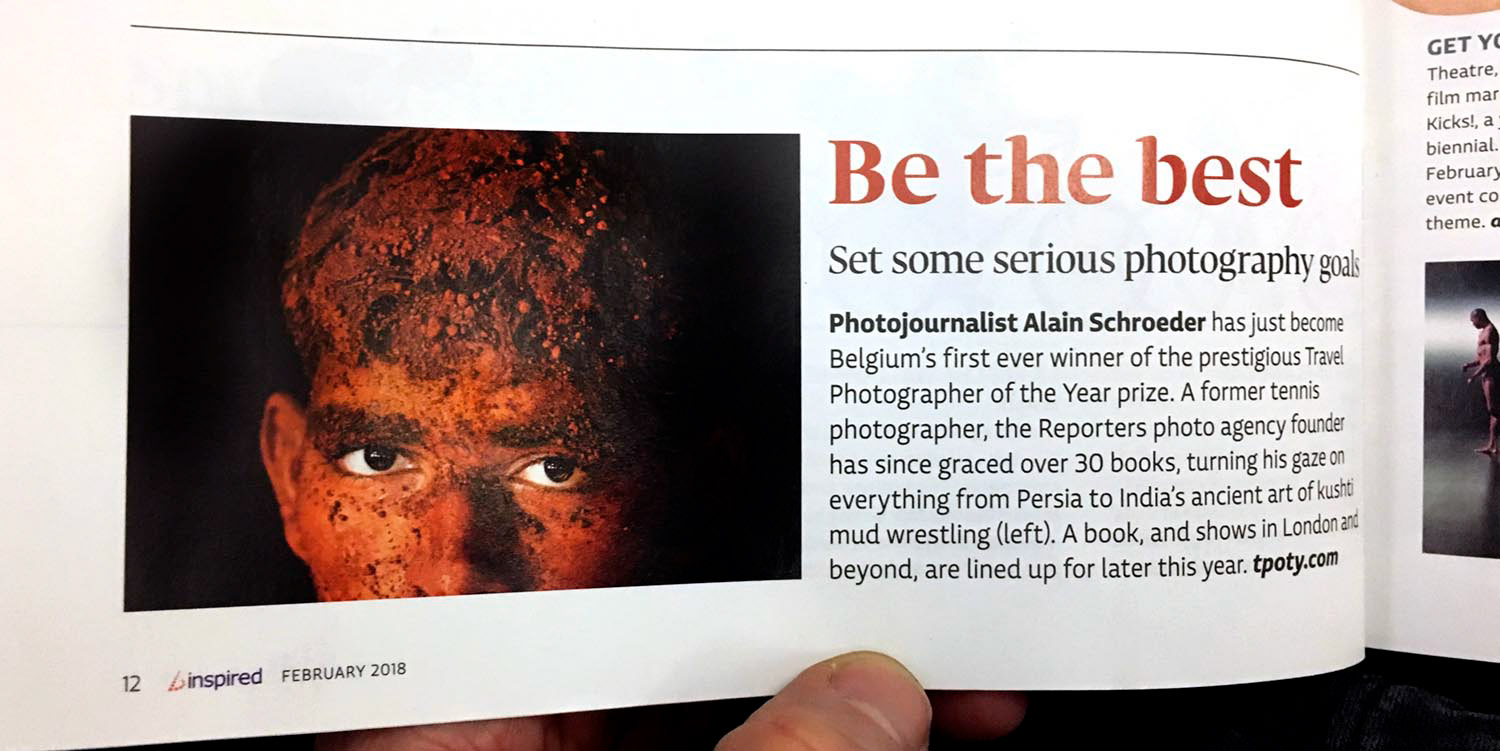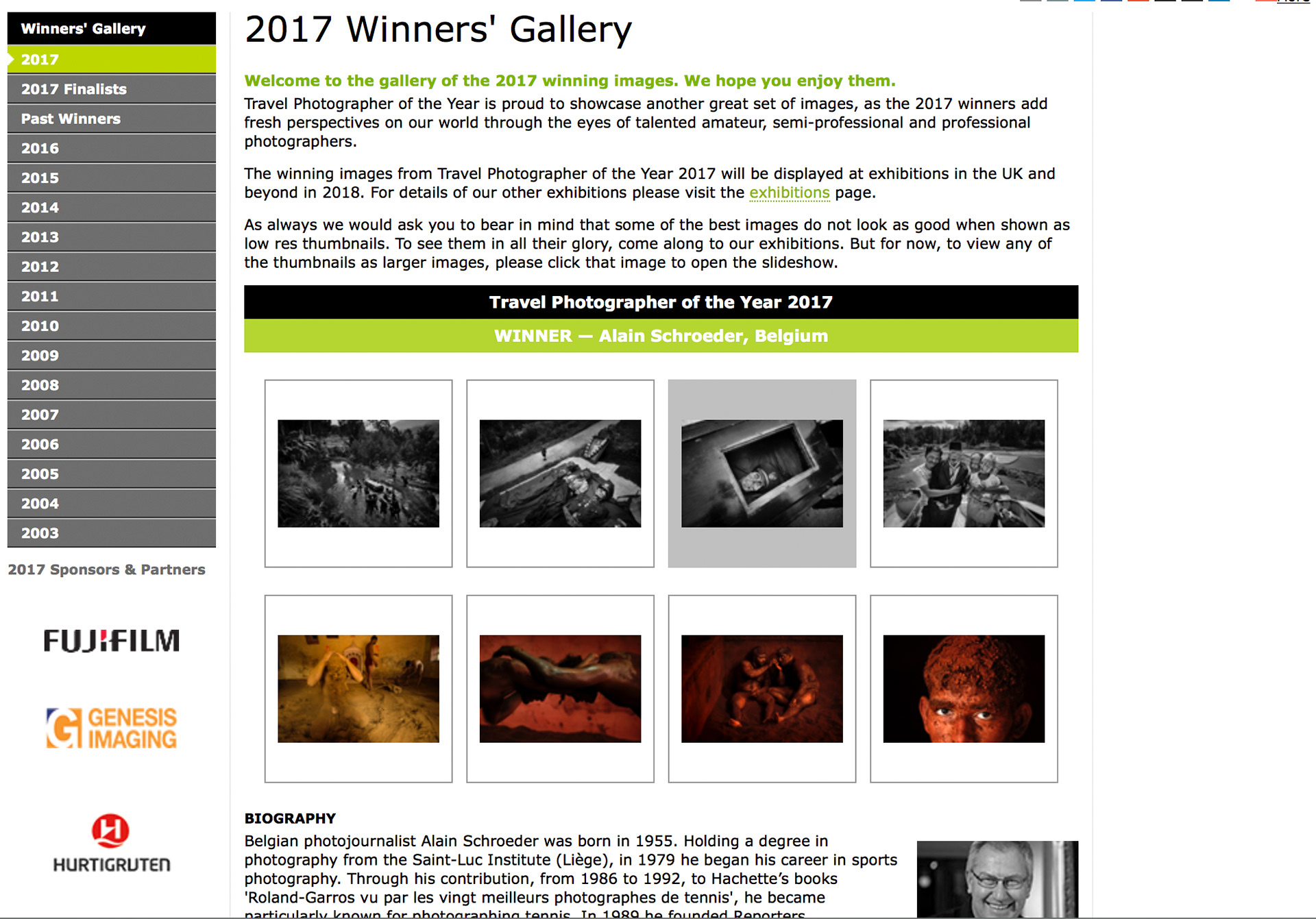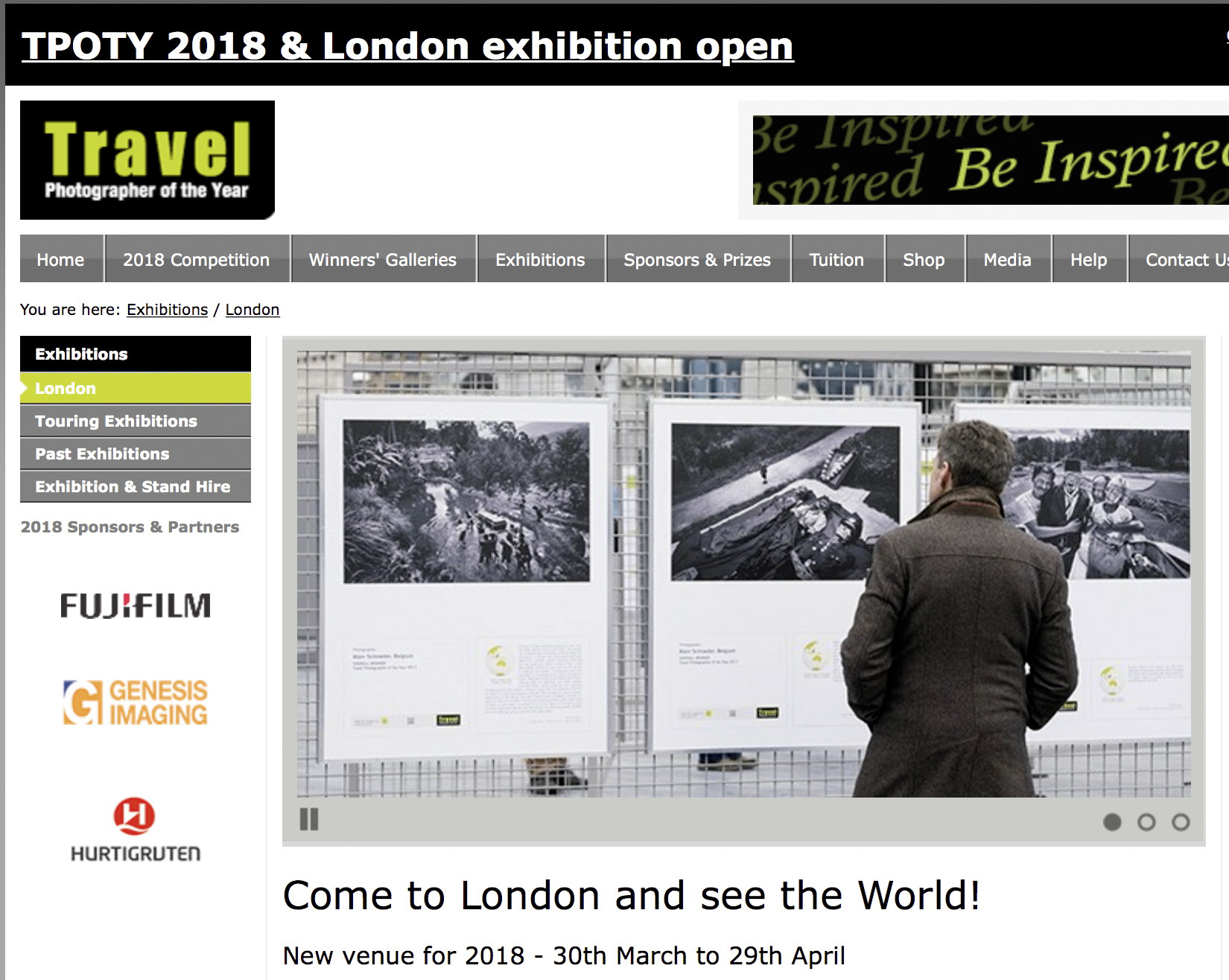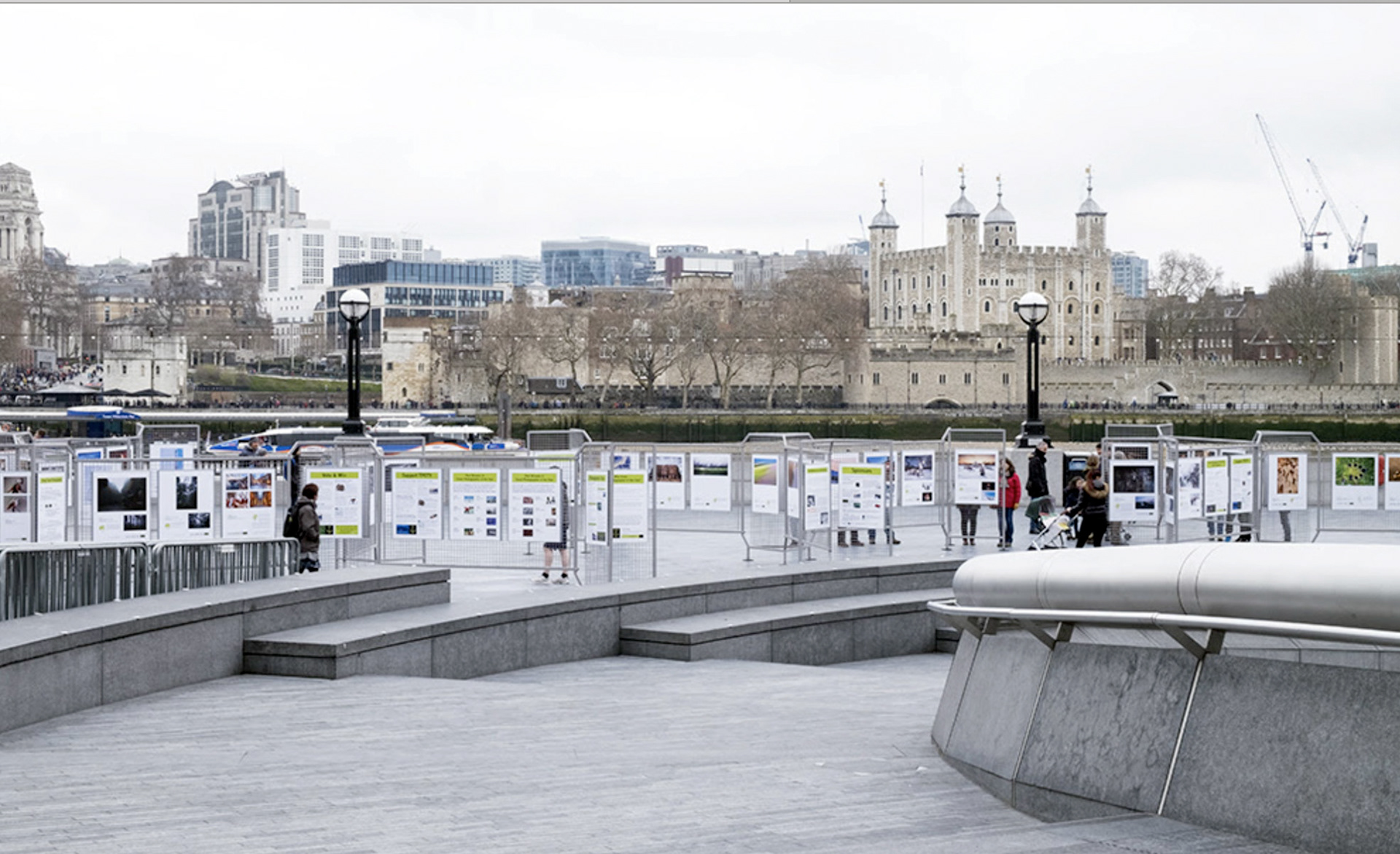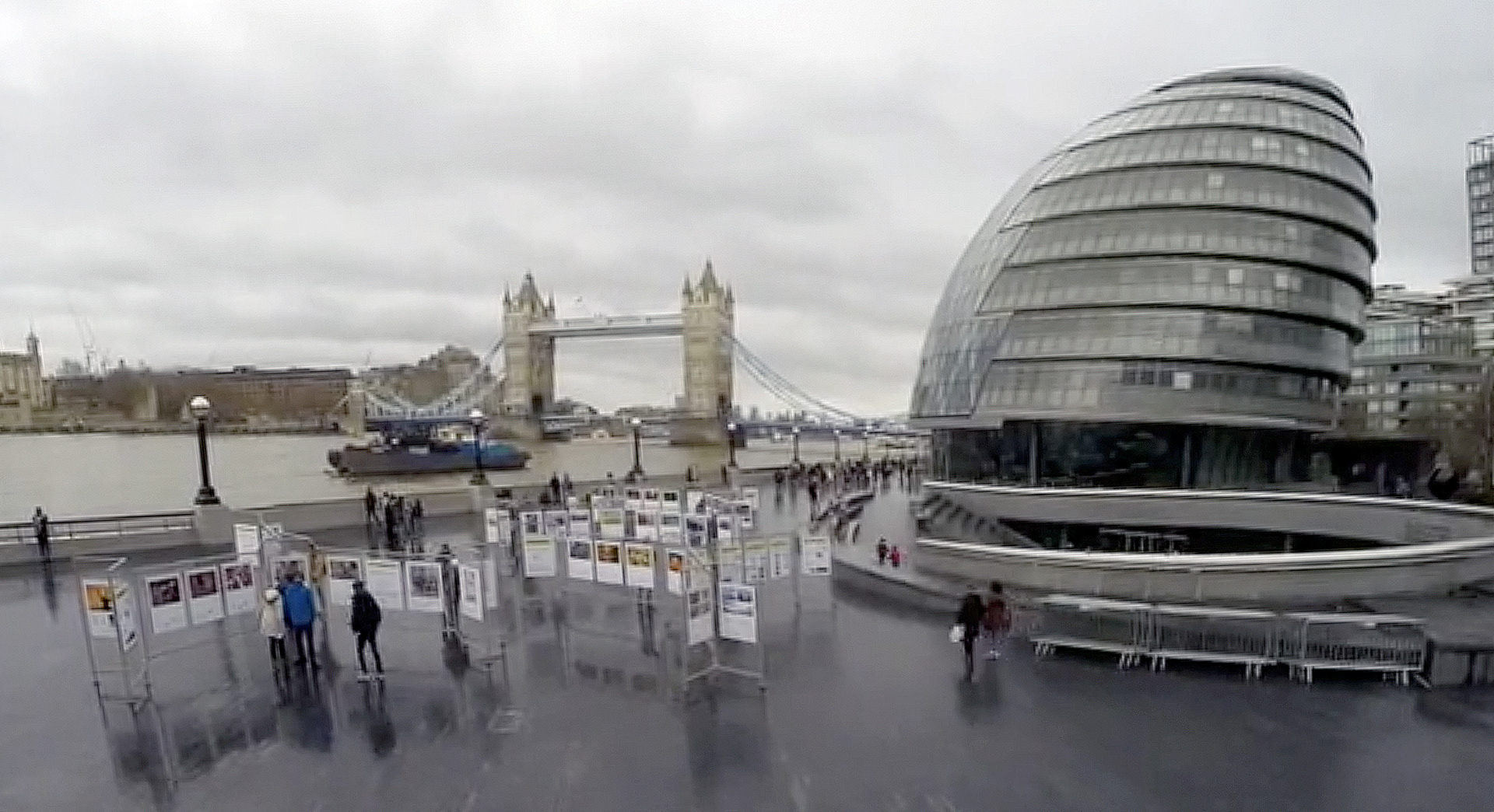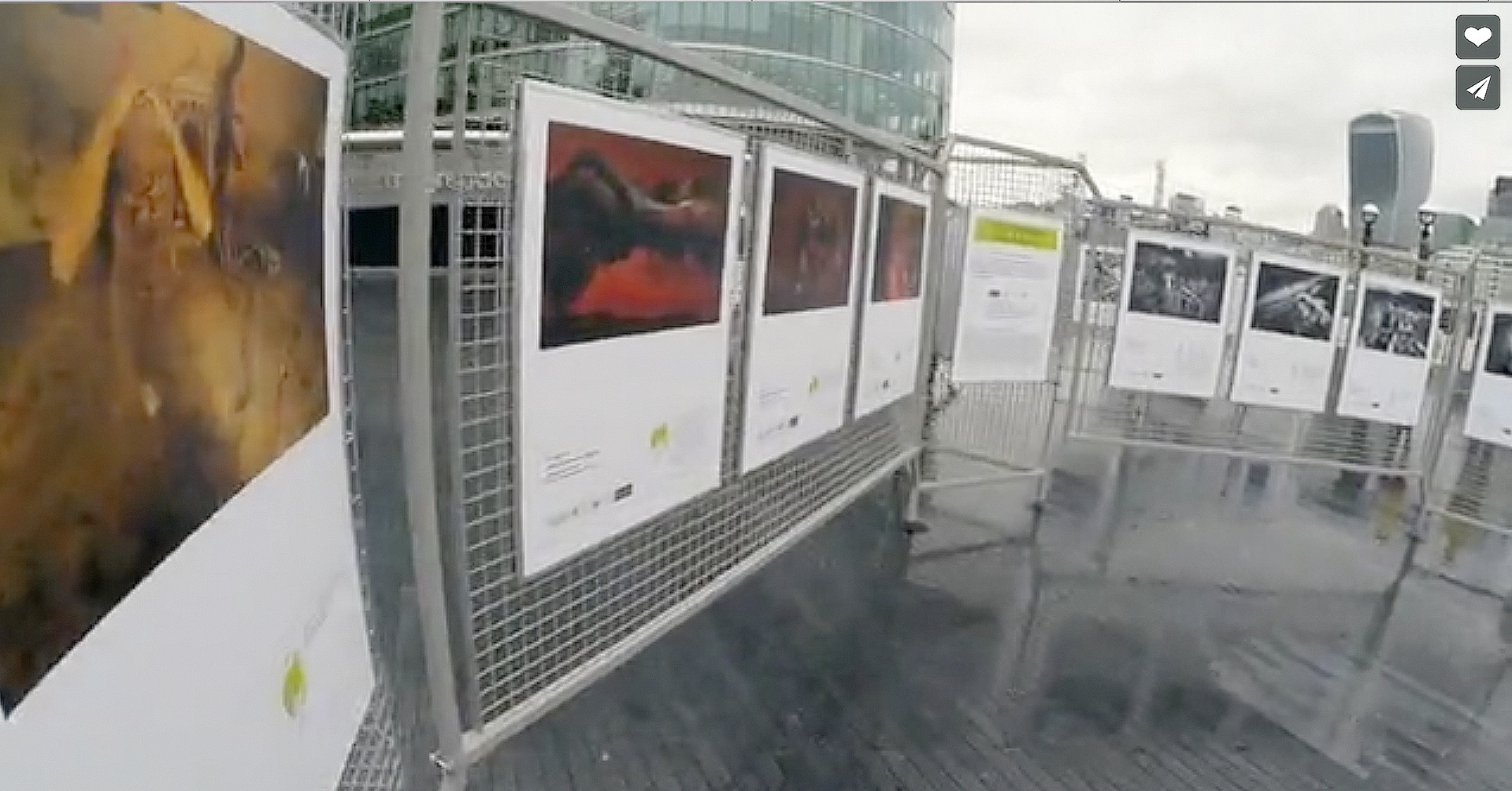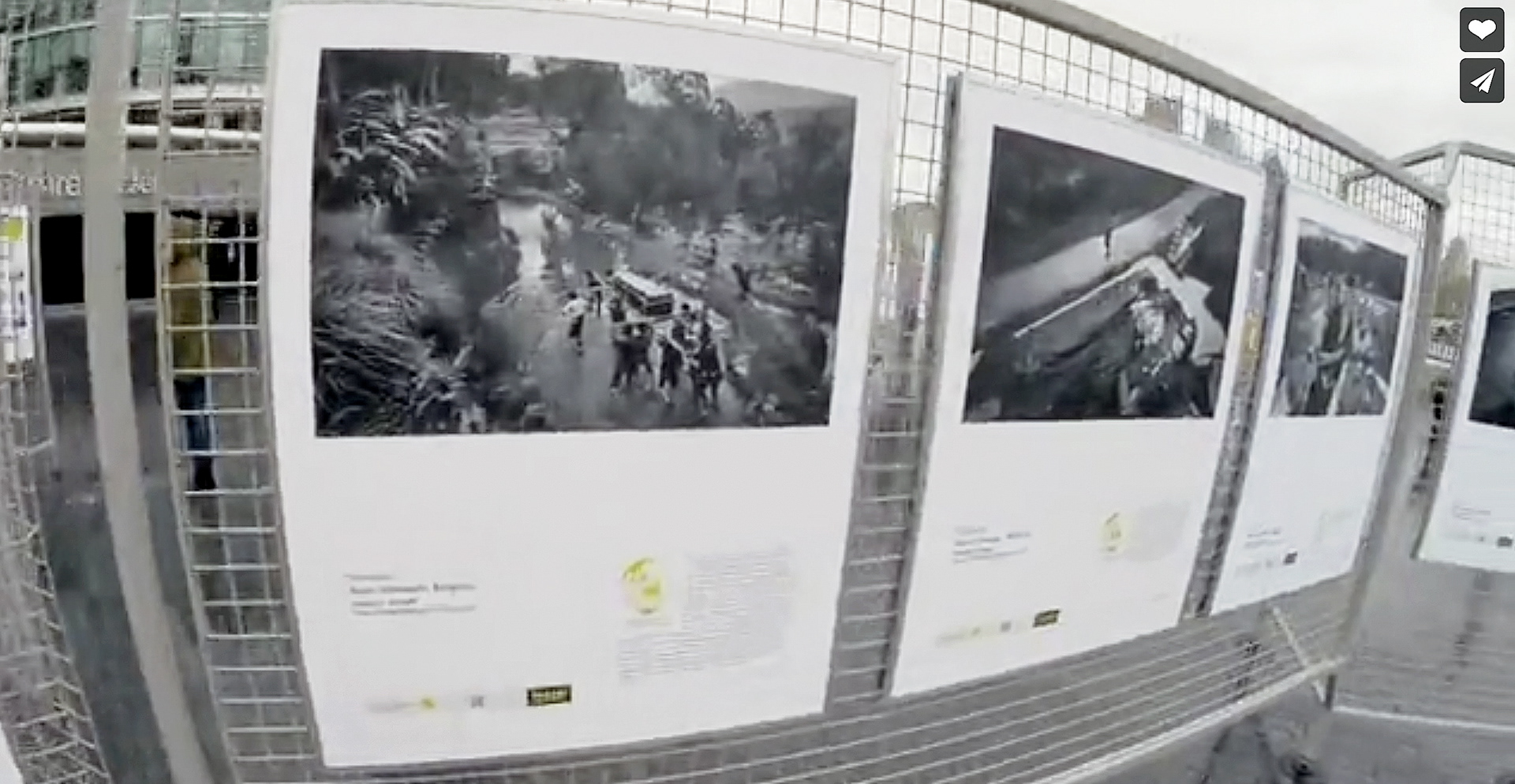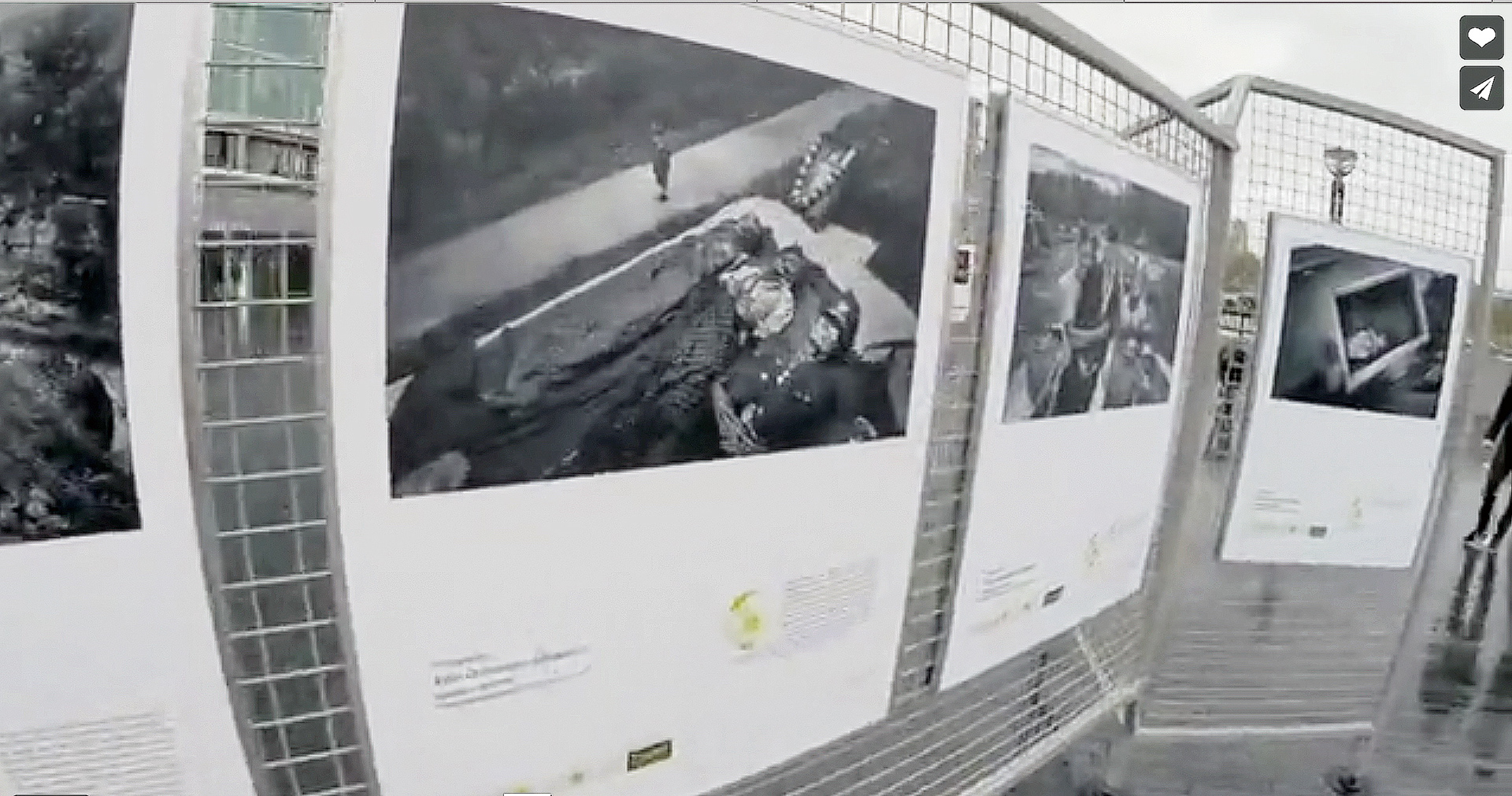 Anouncing World Press Prize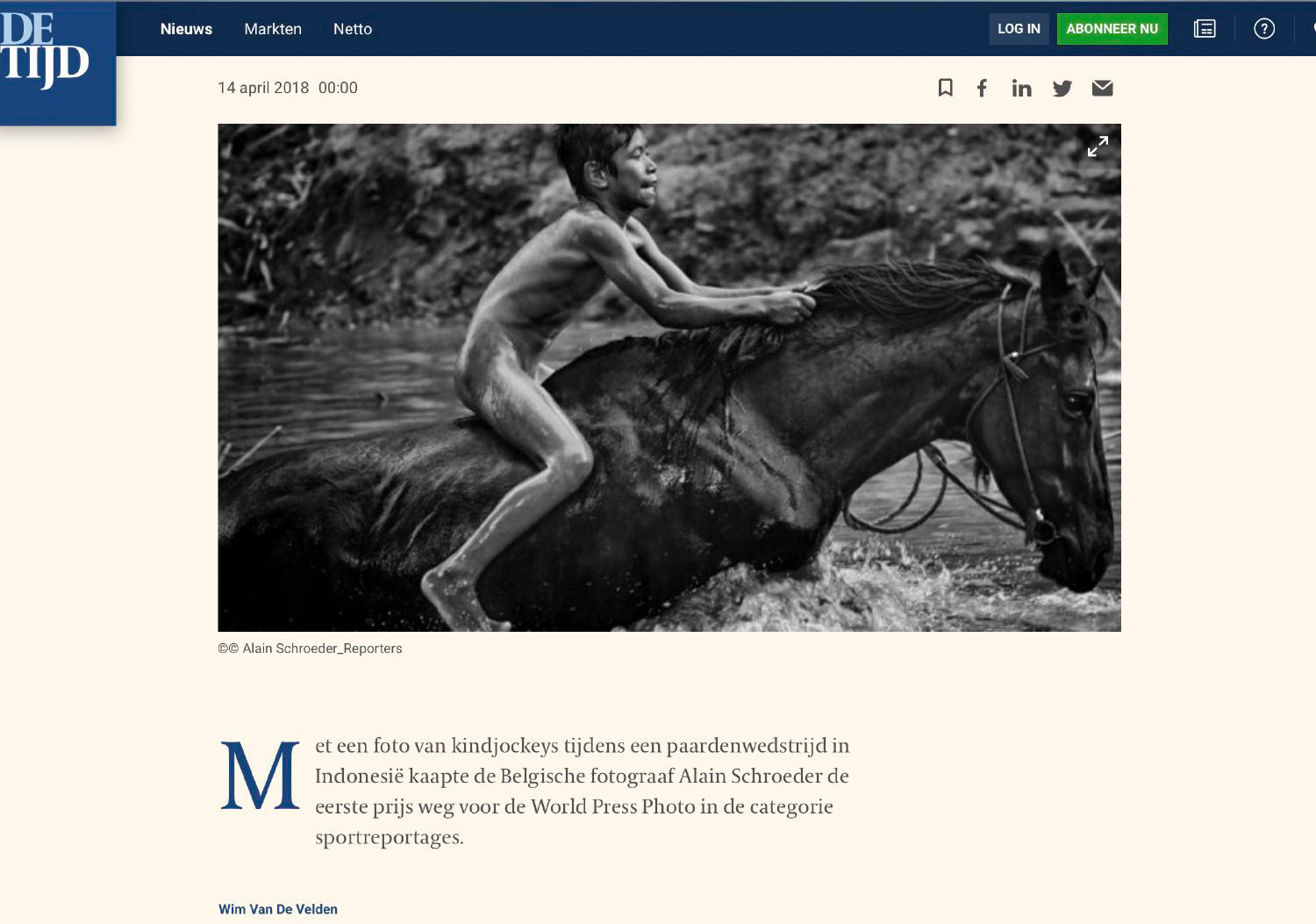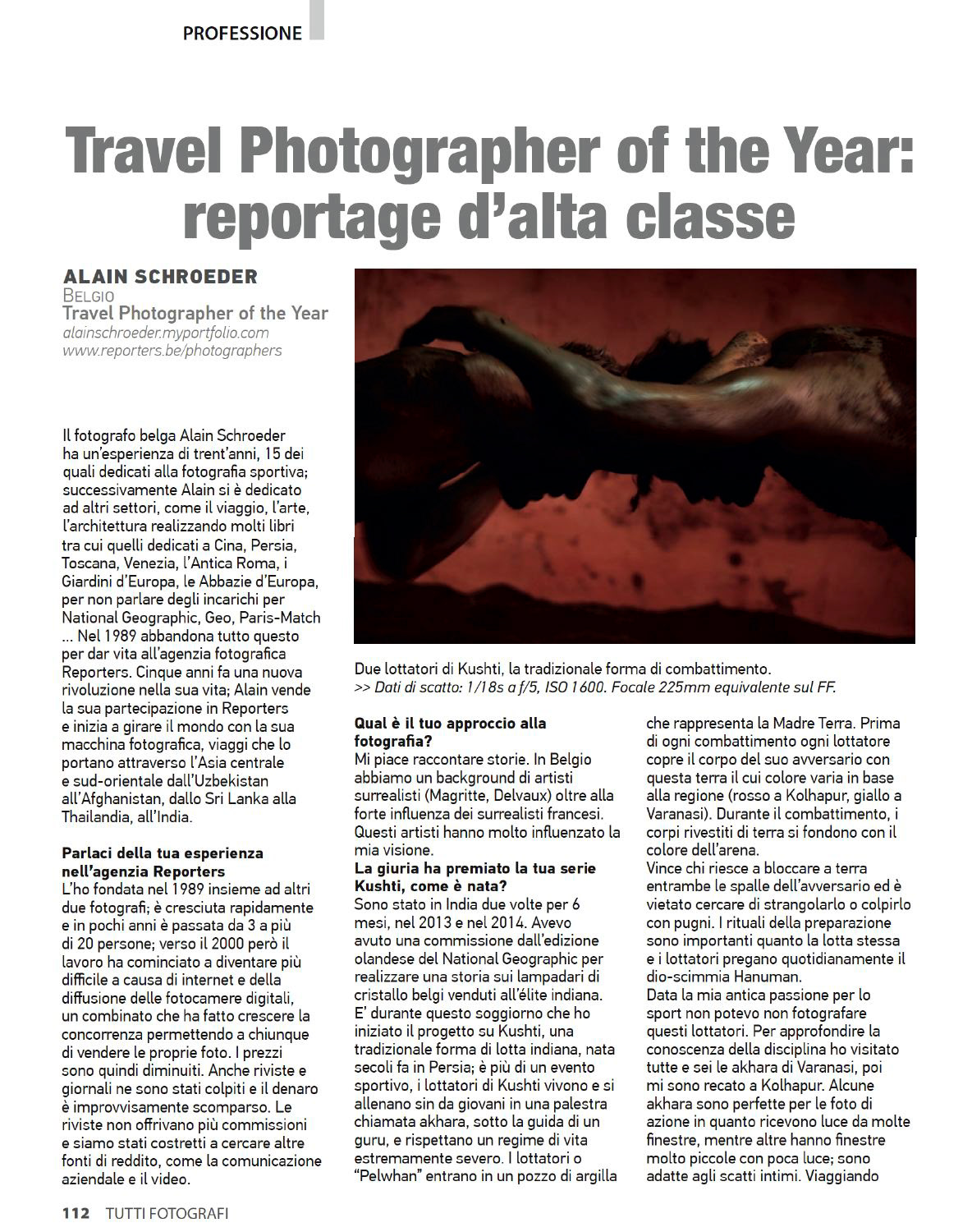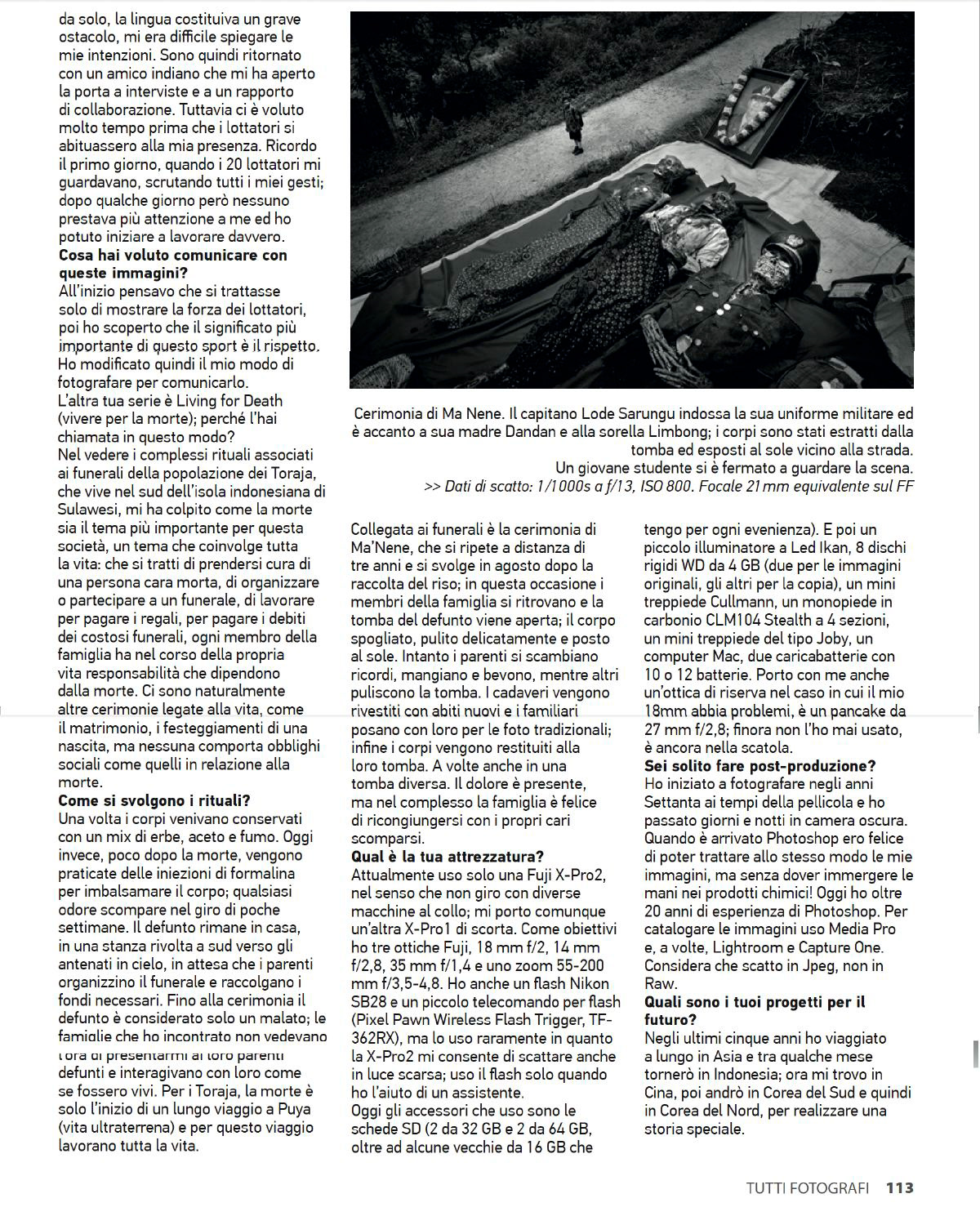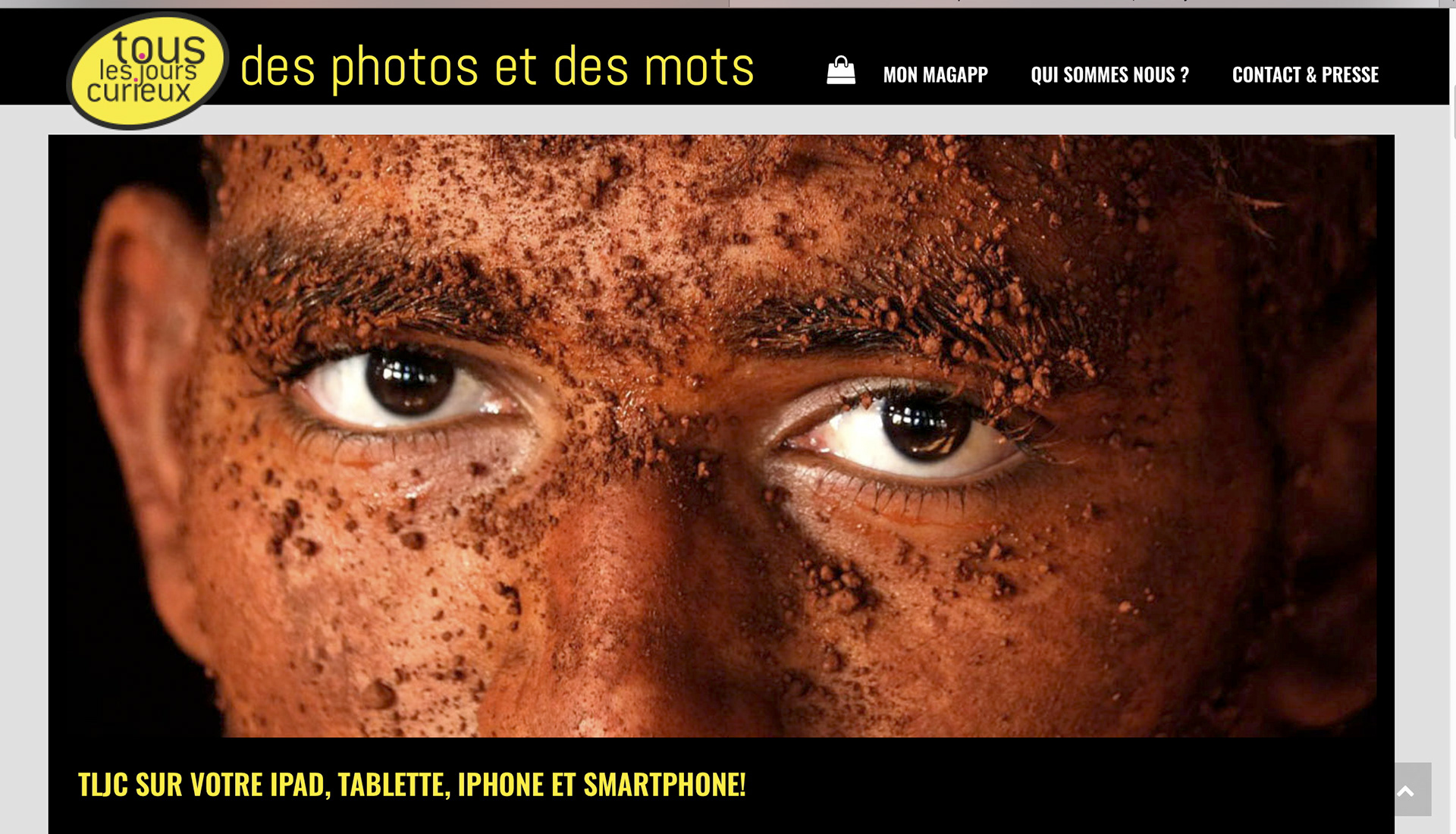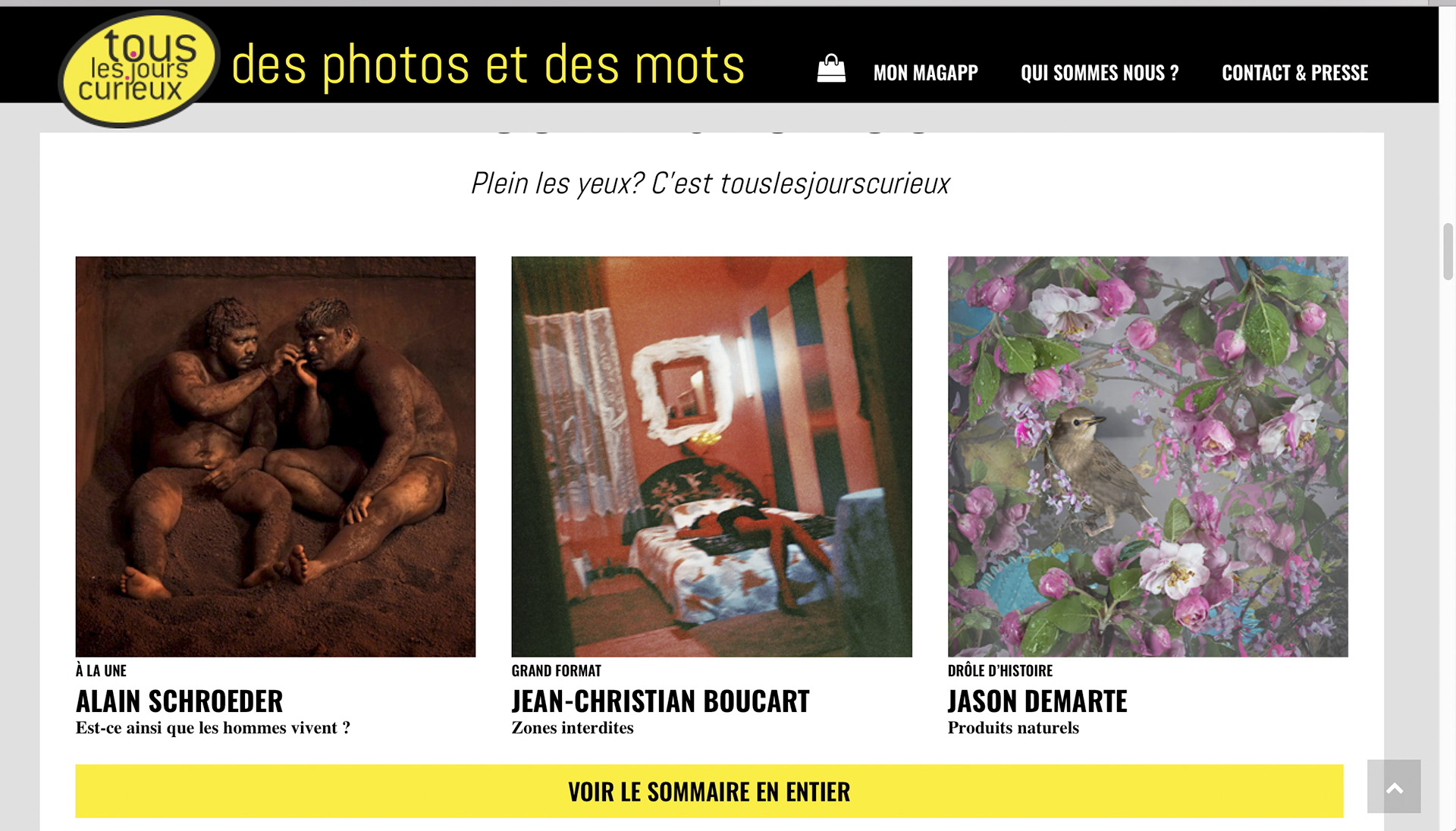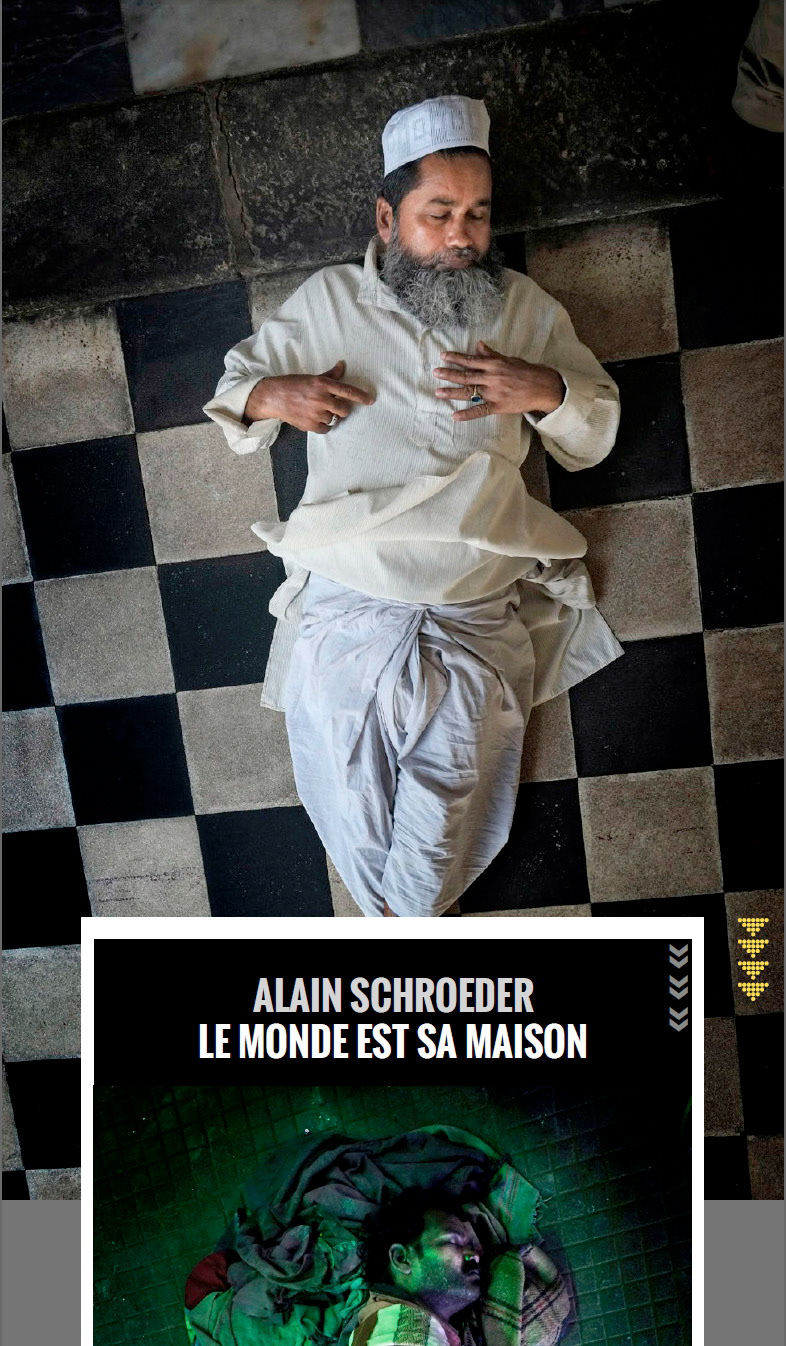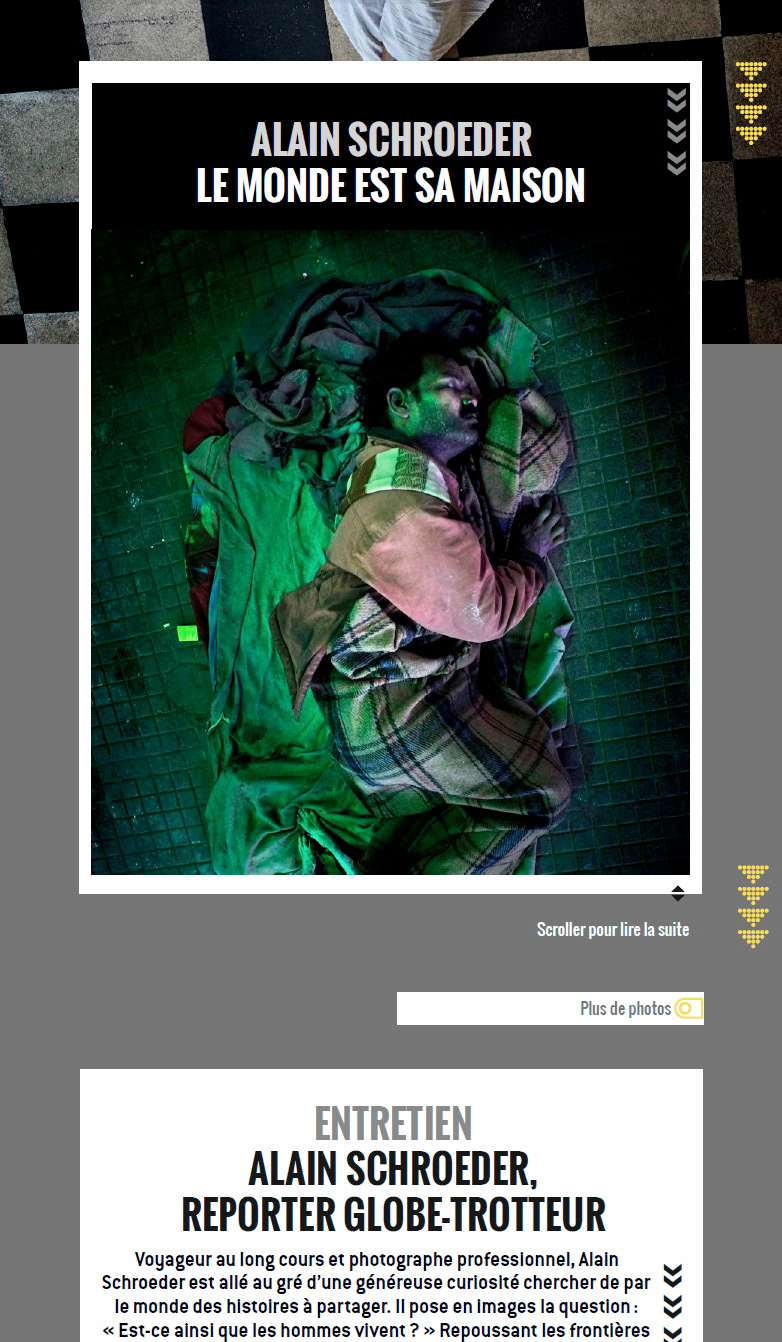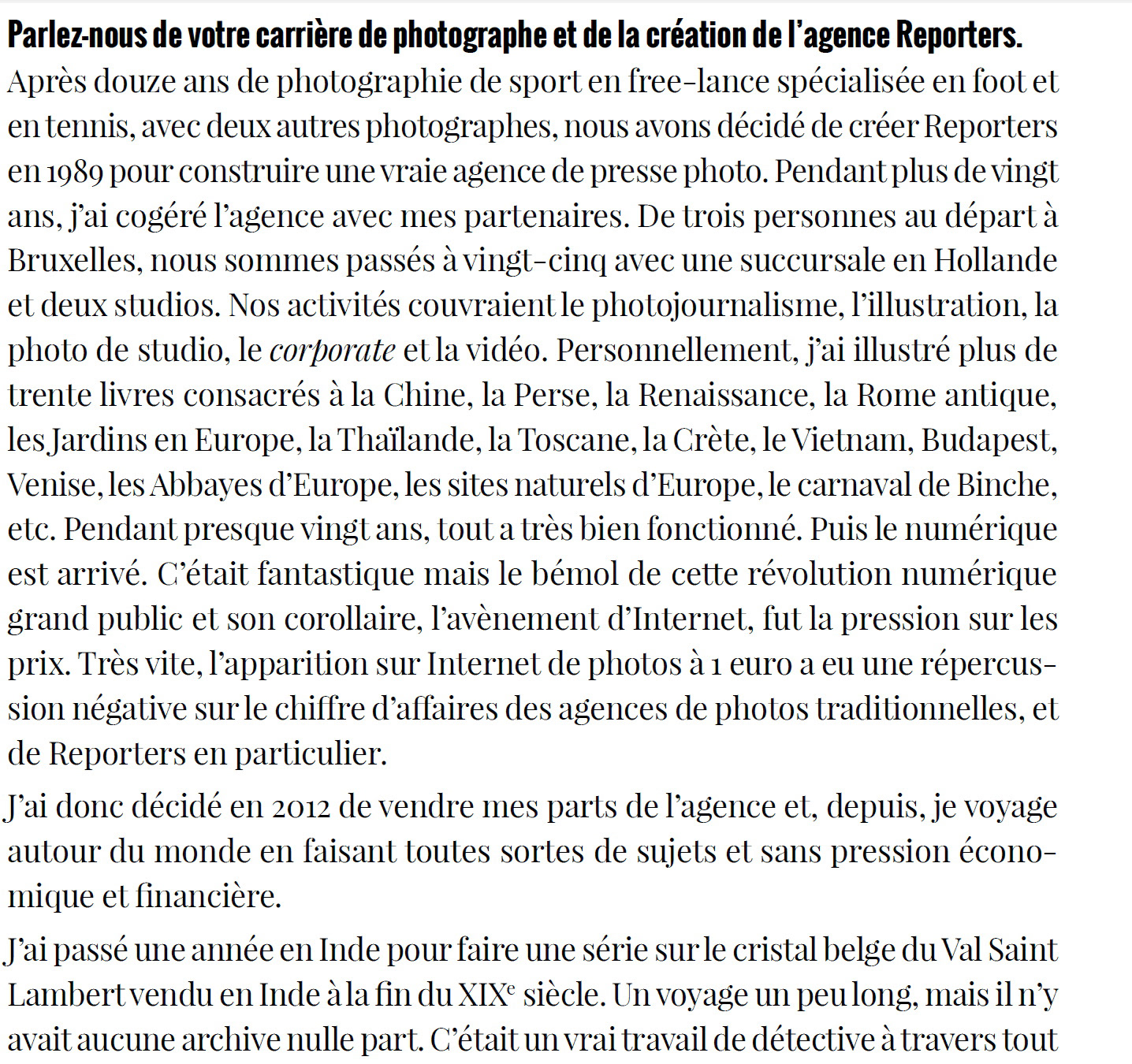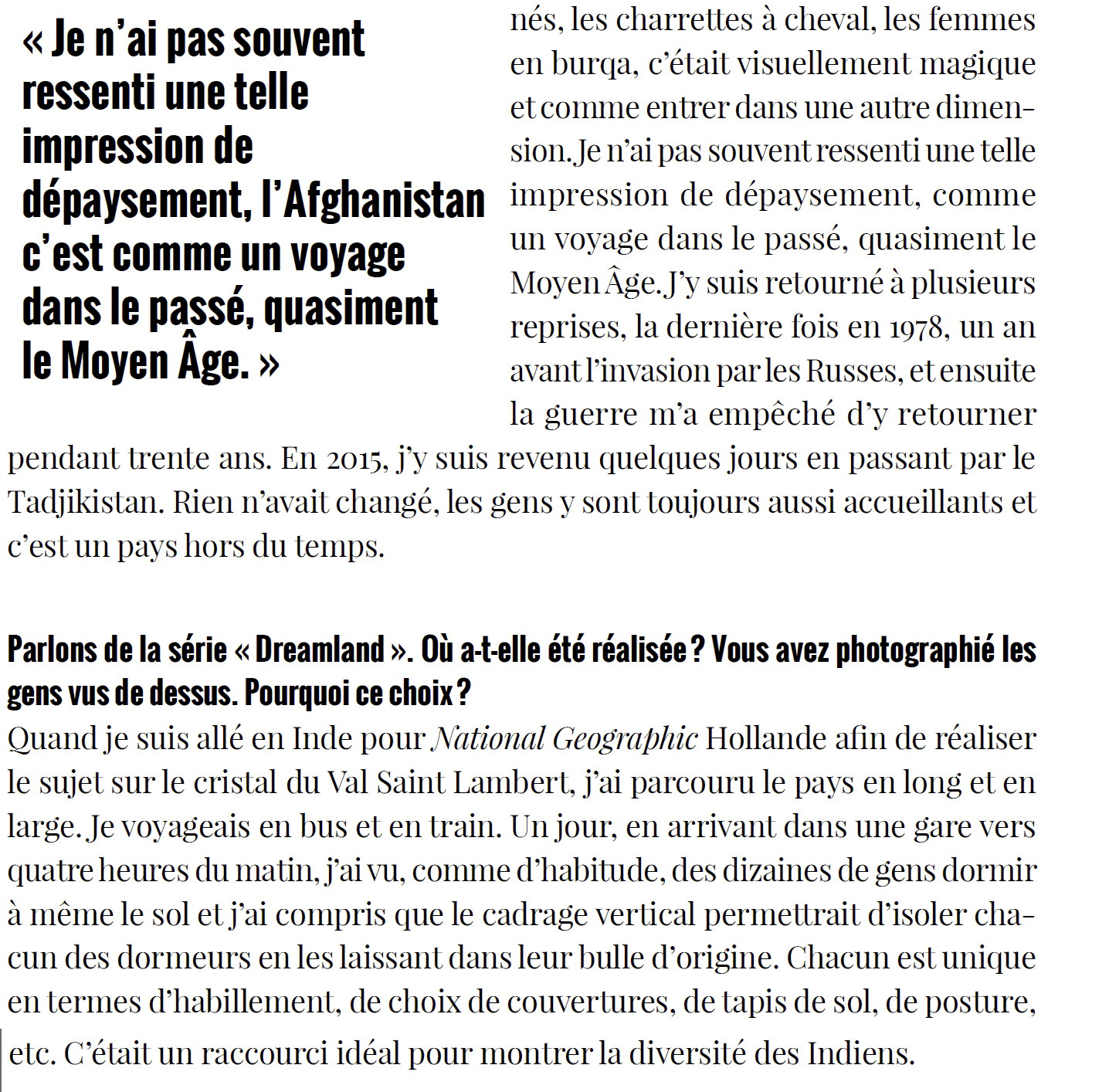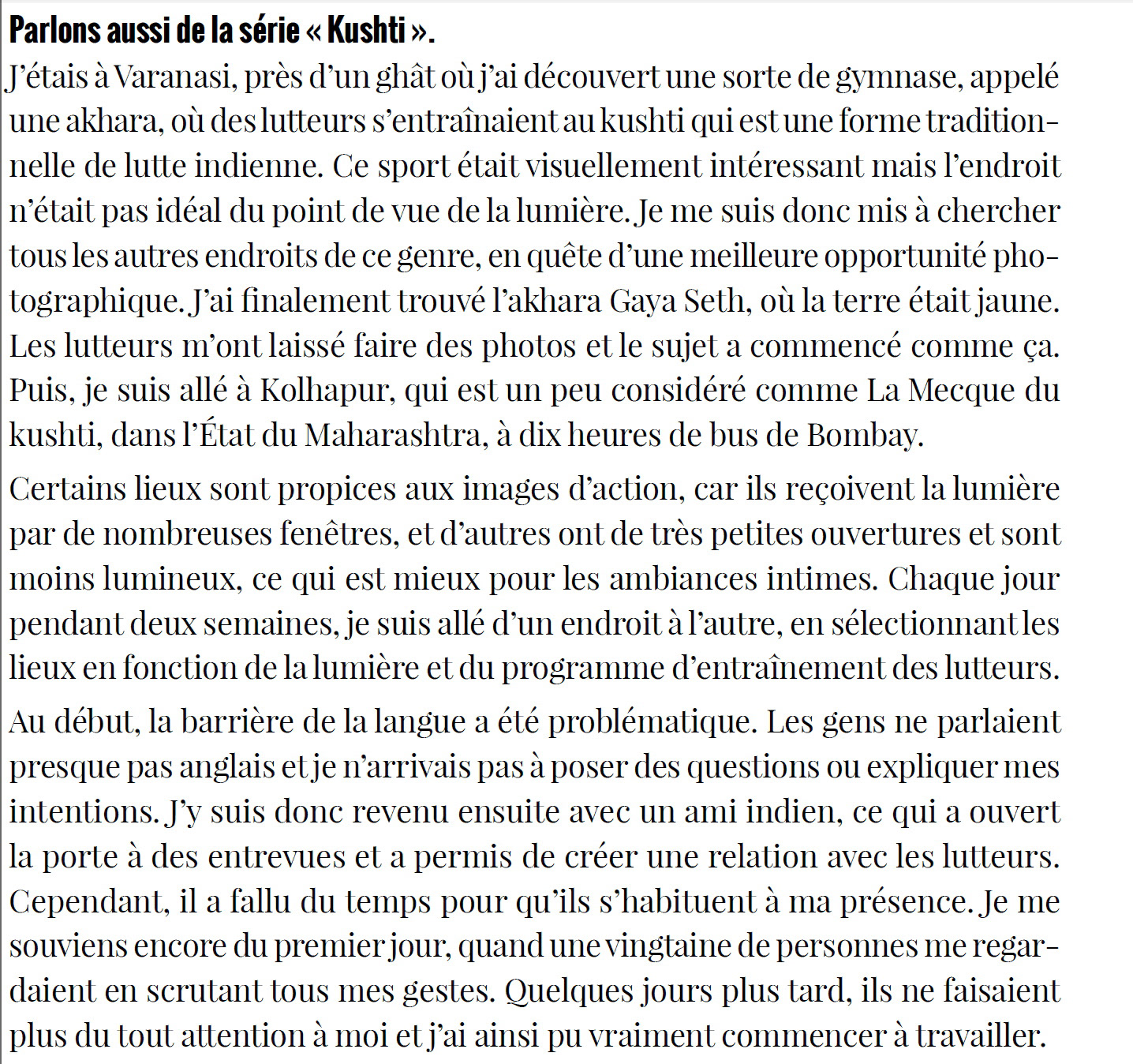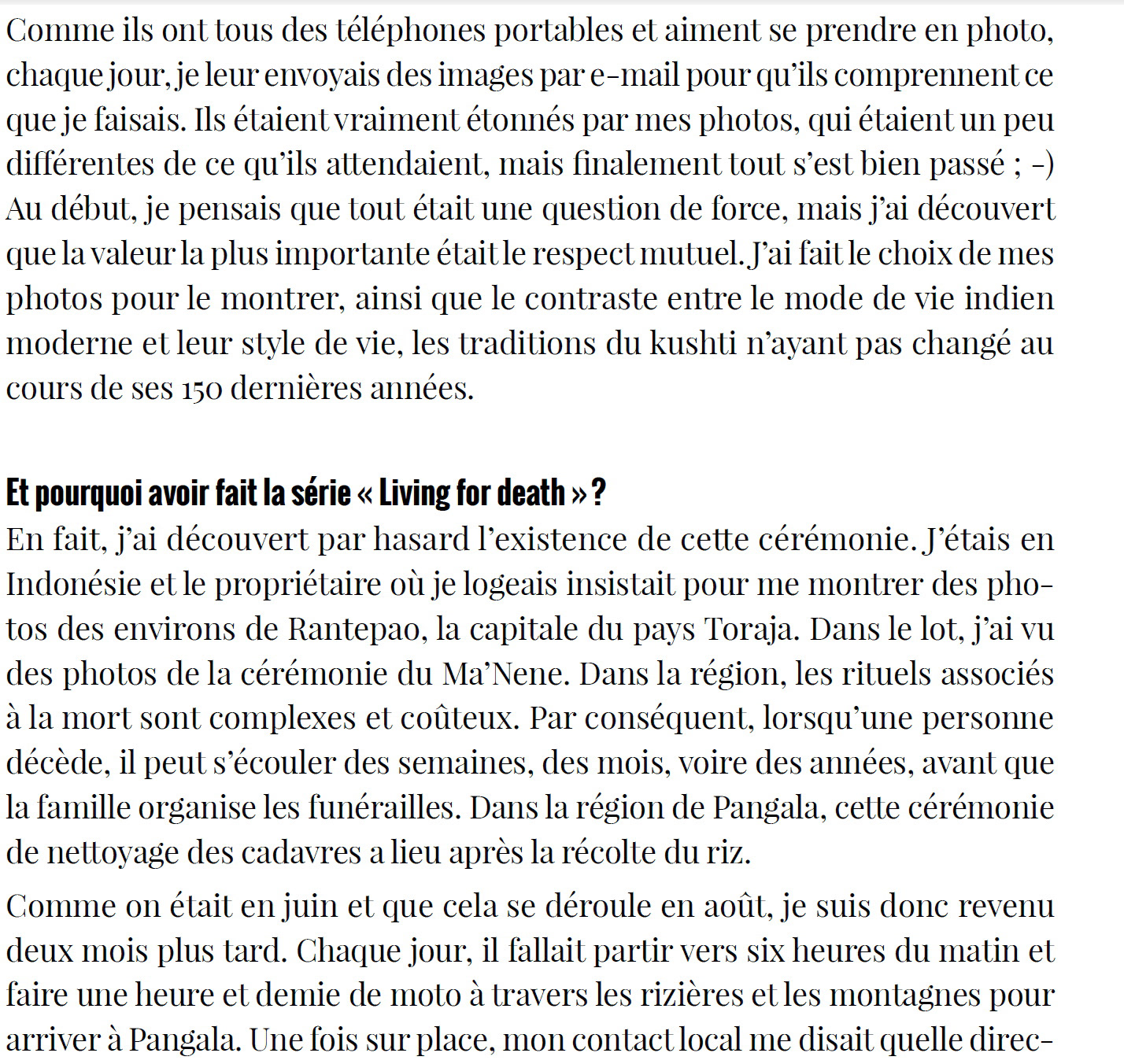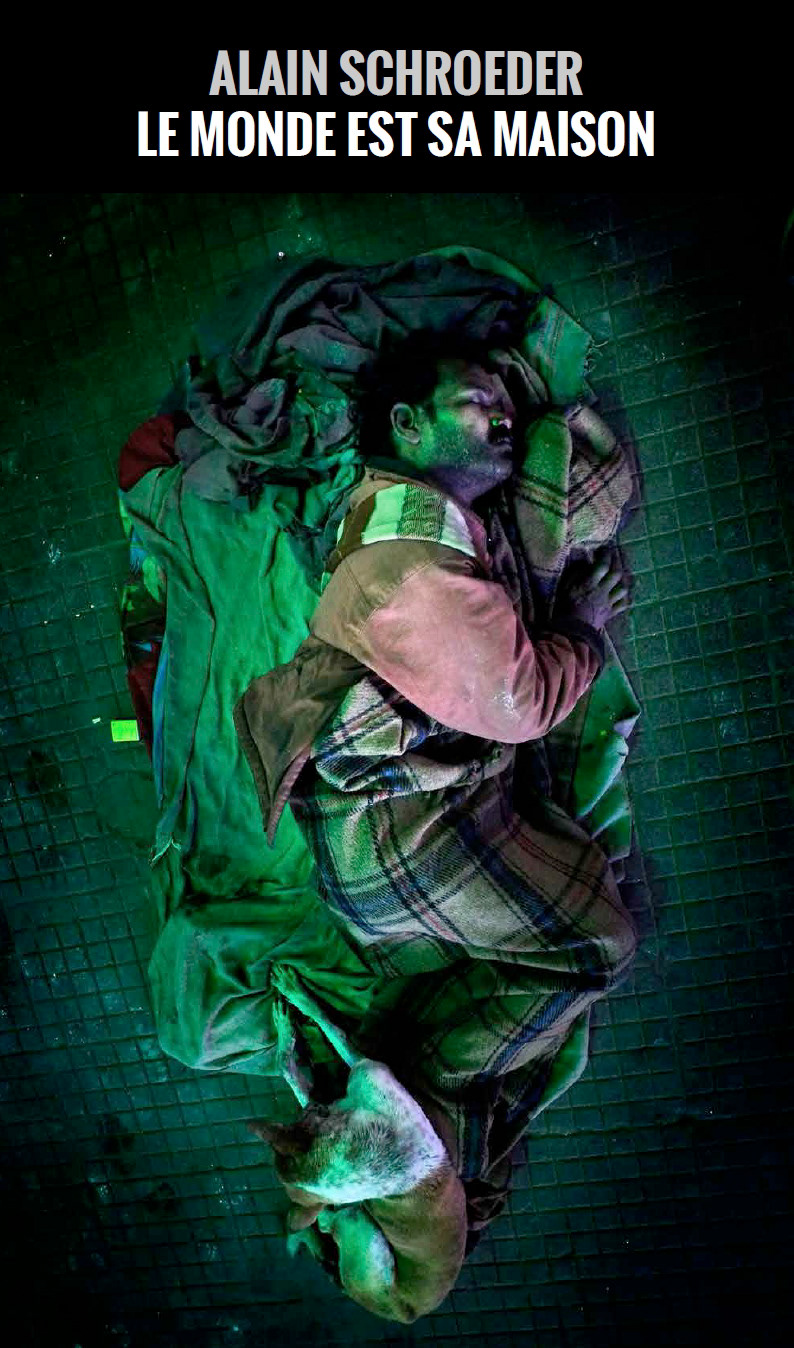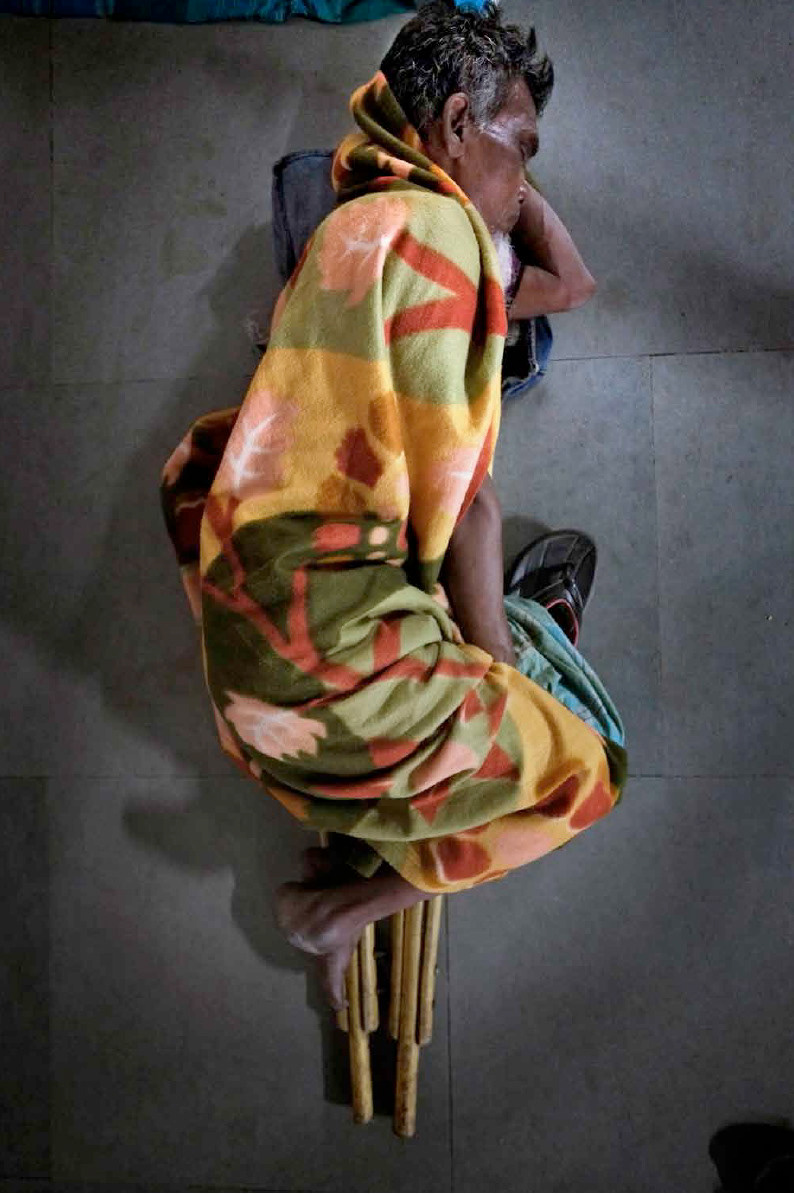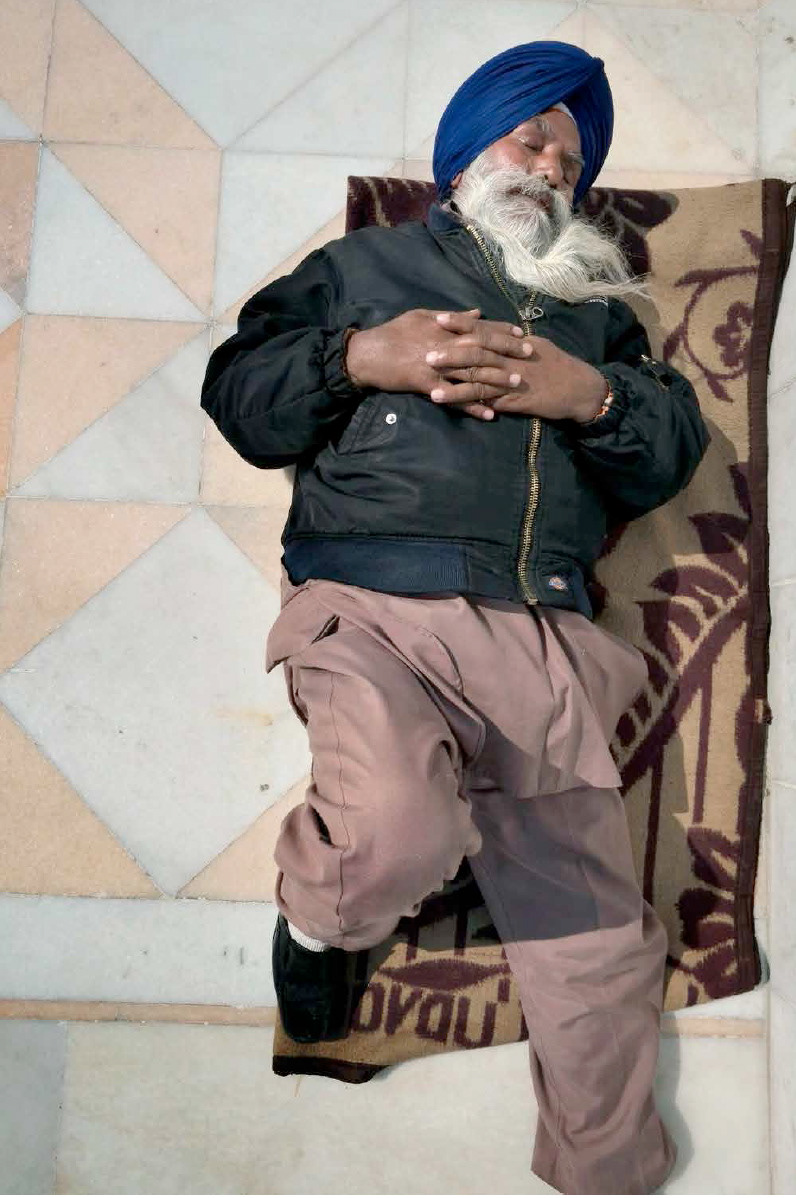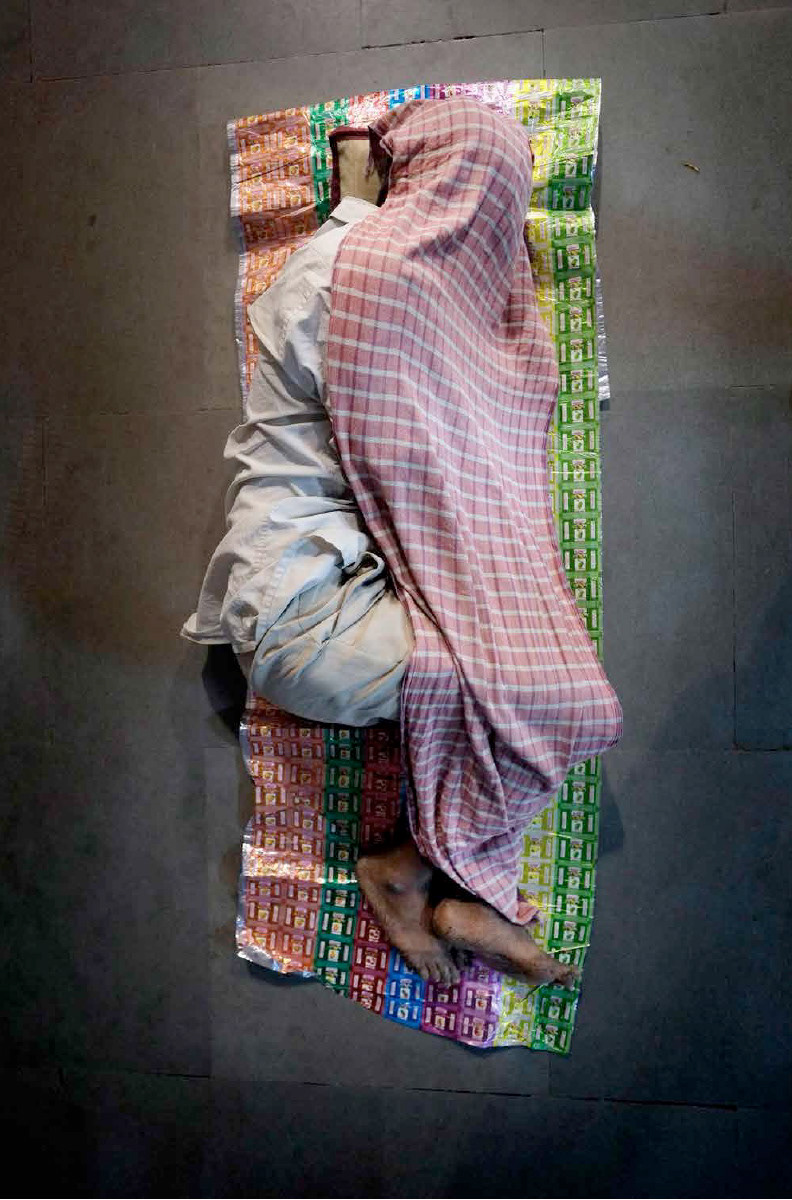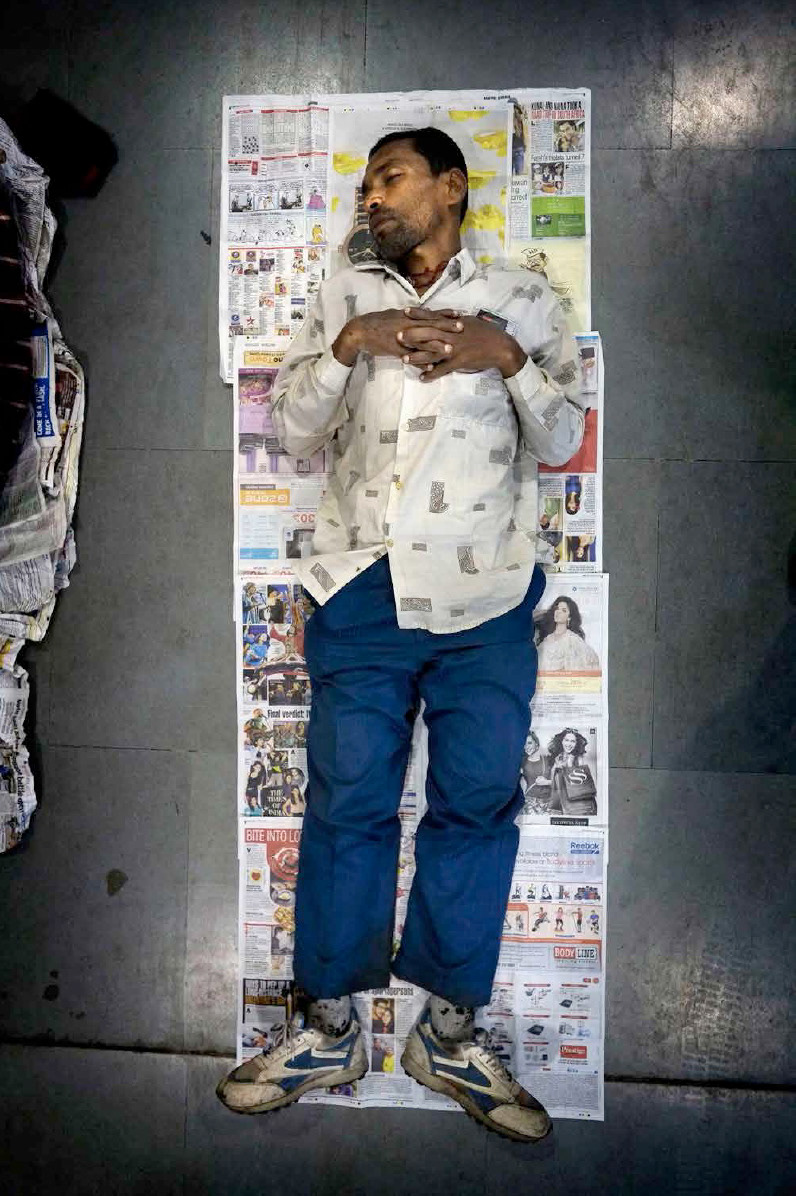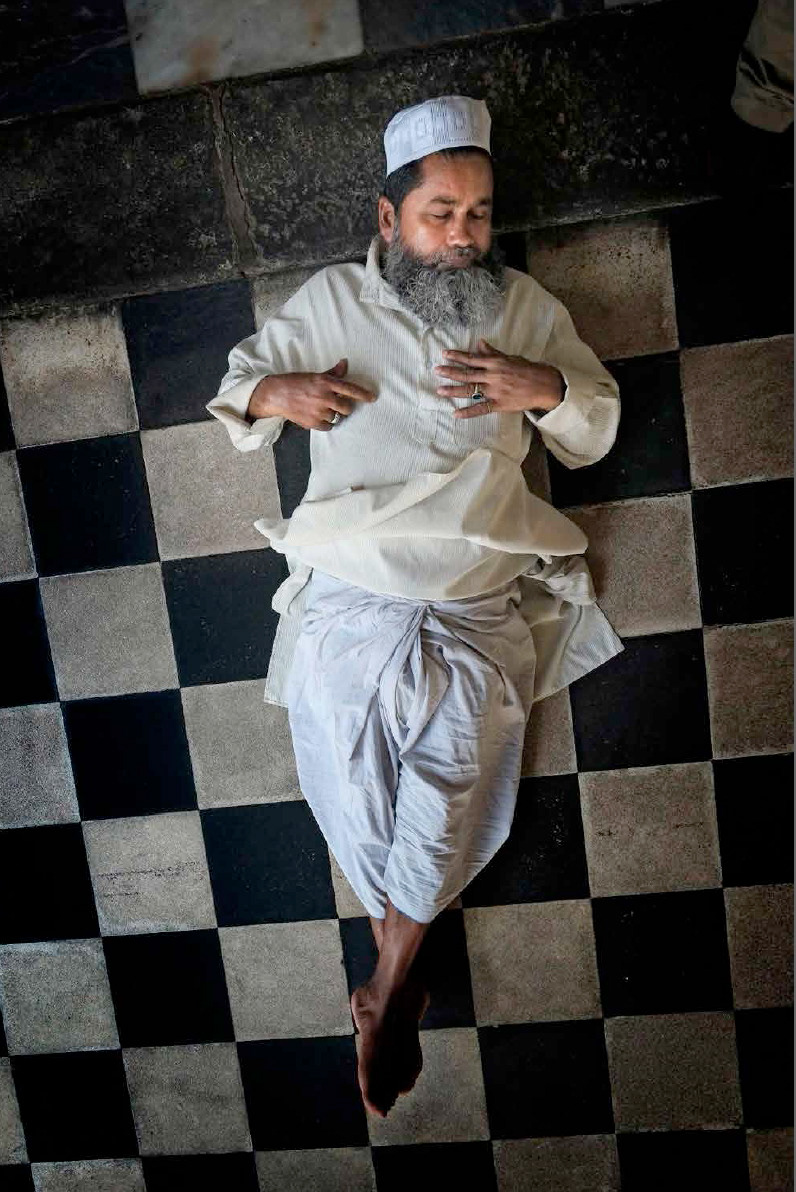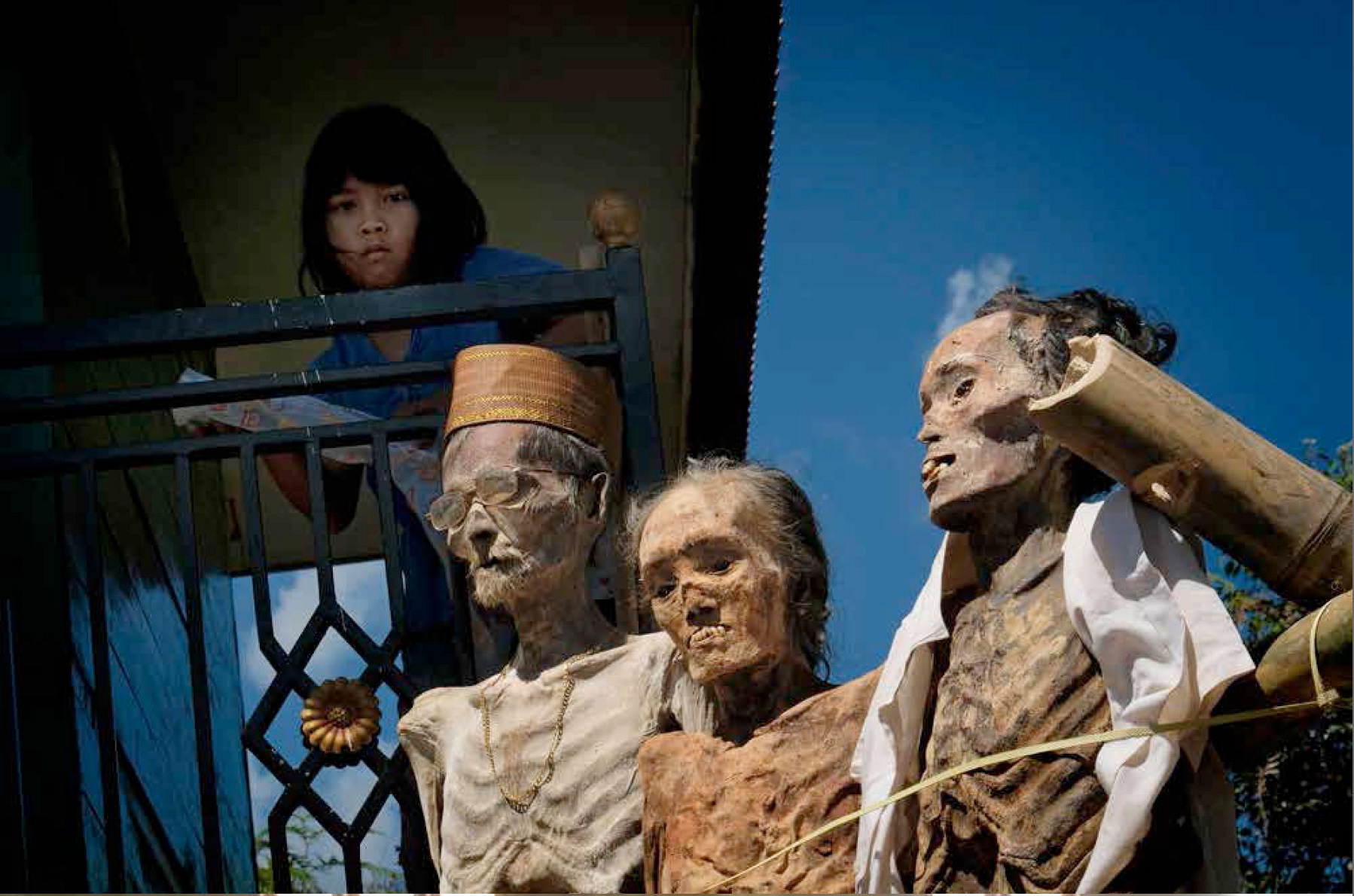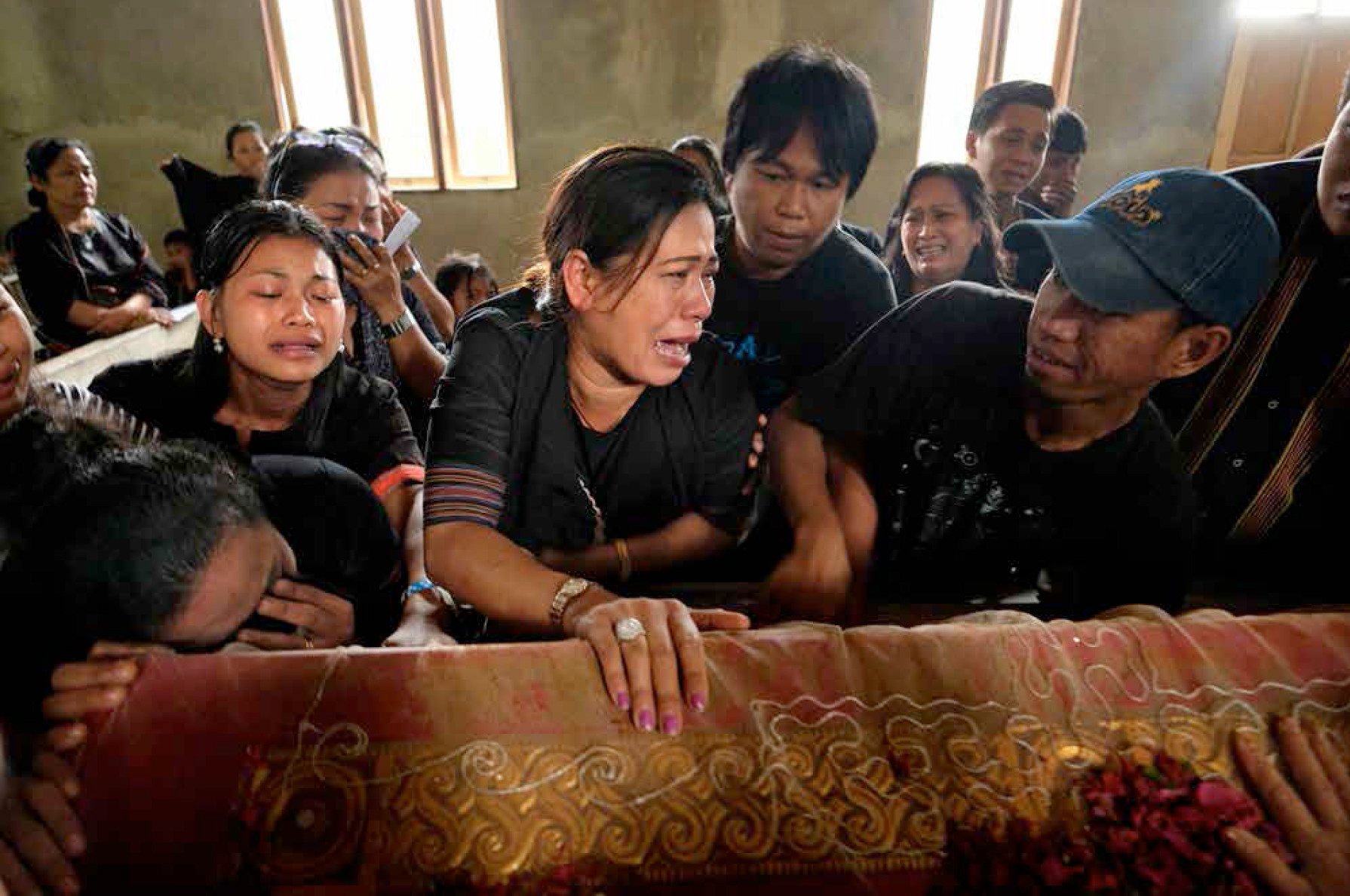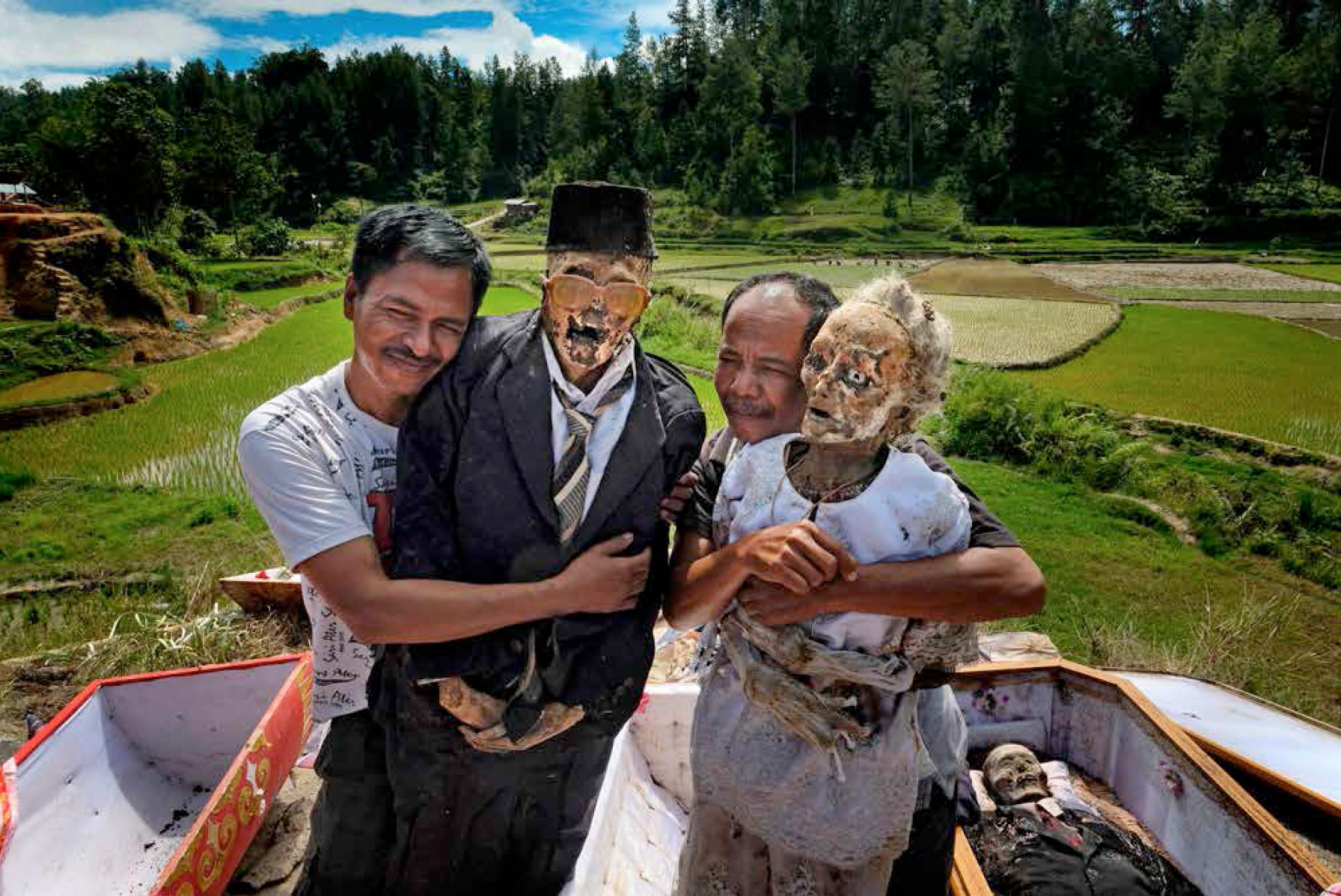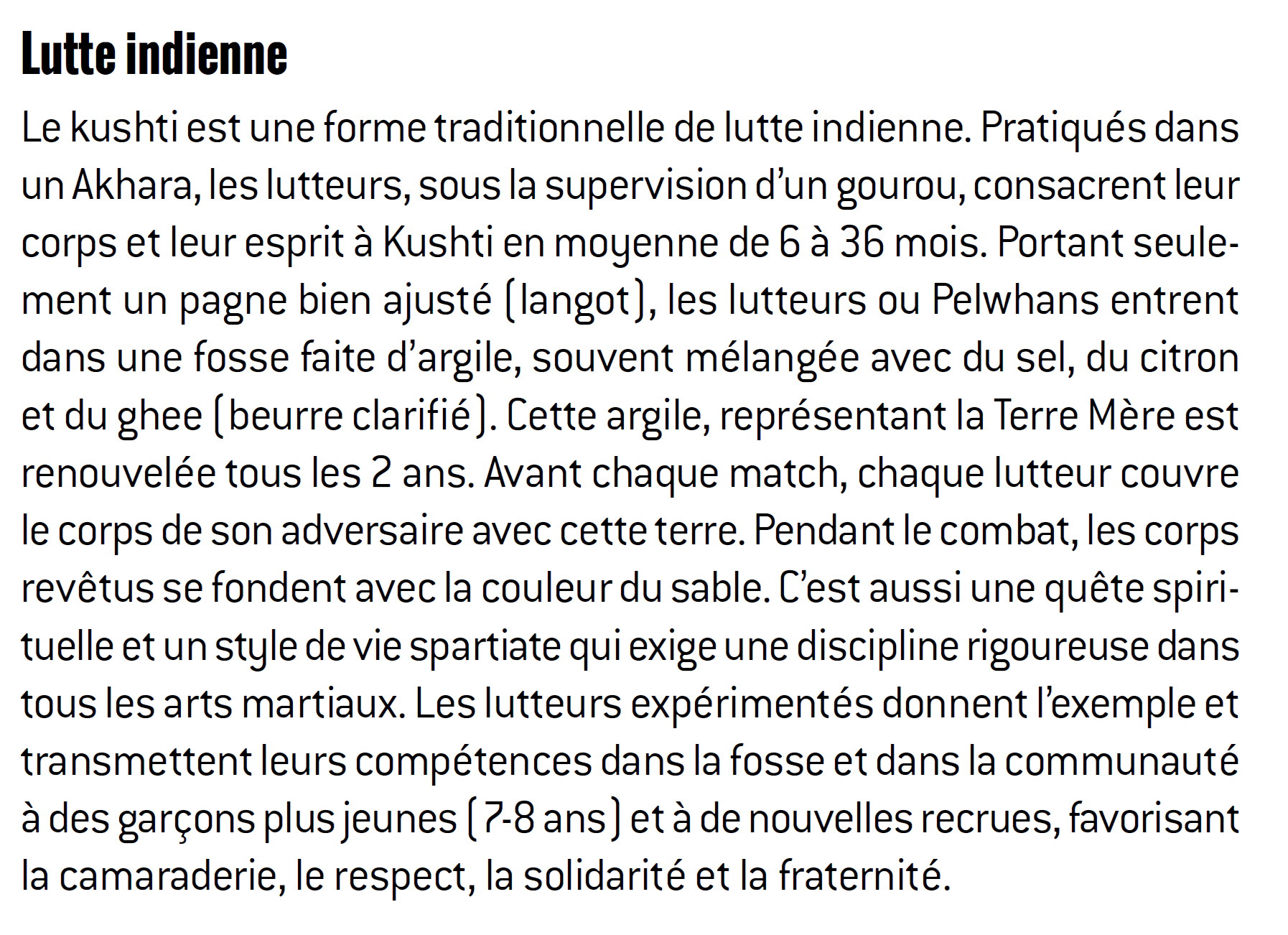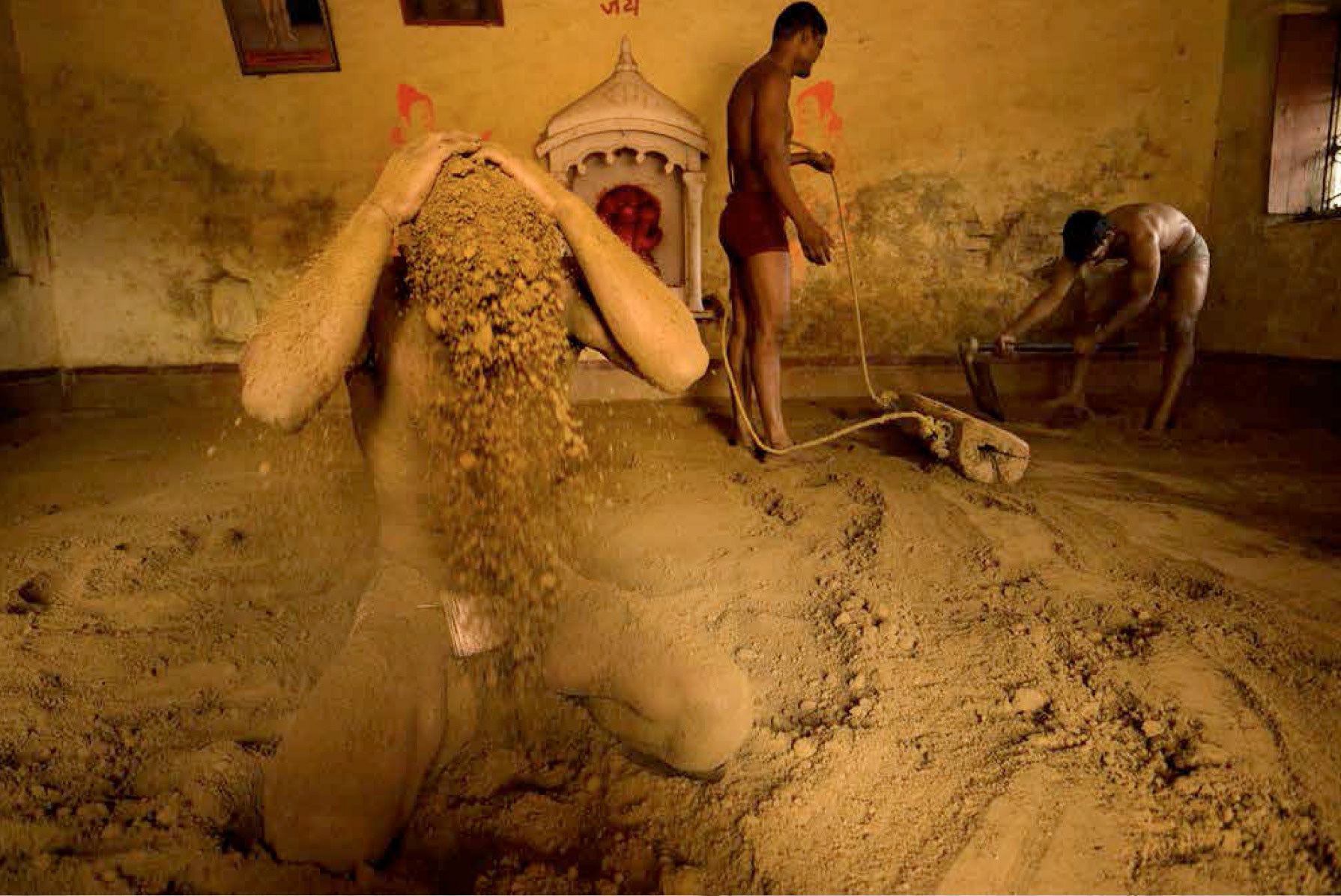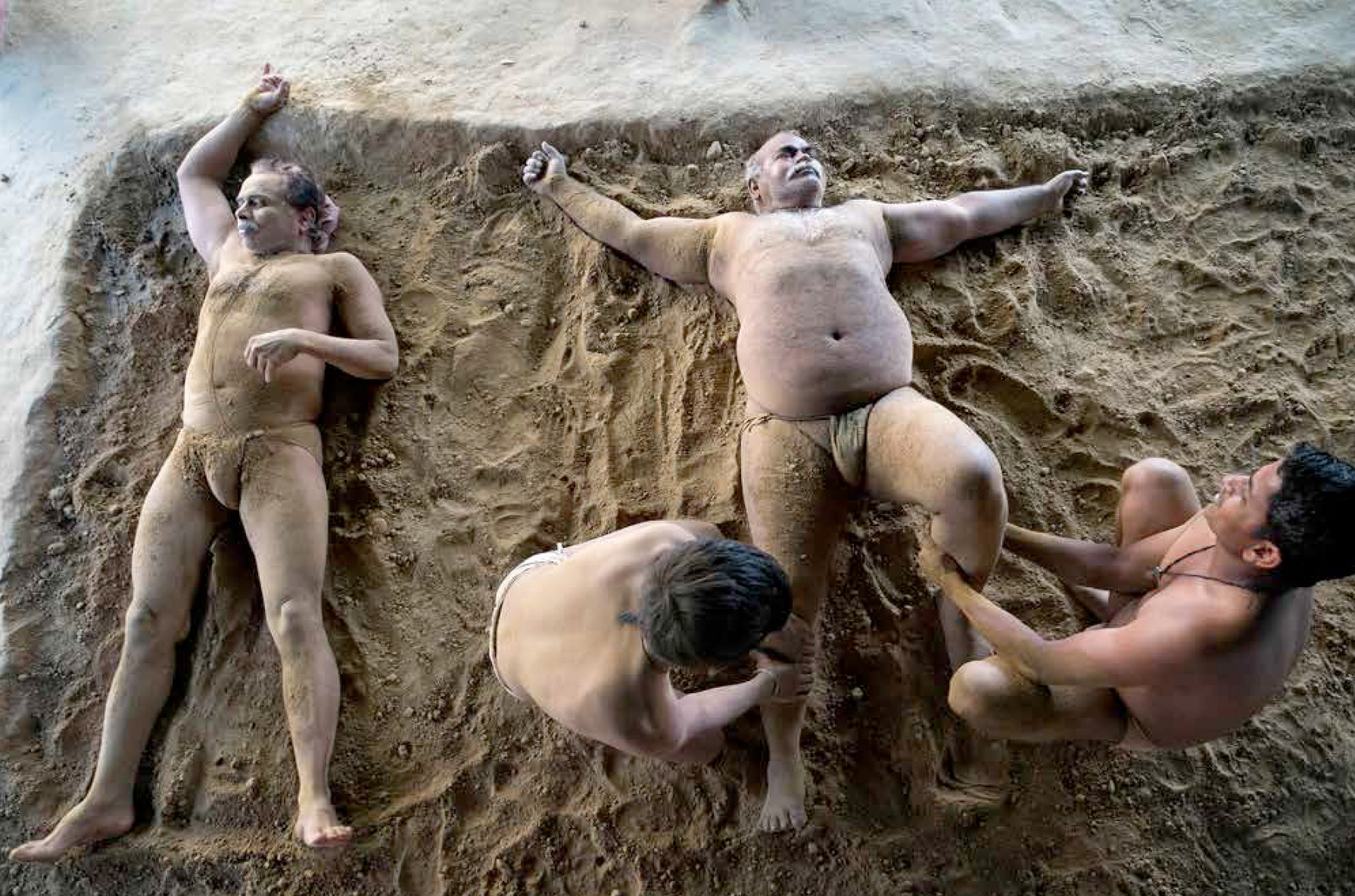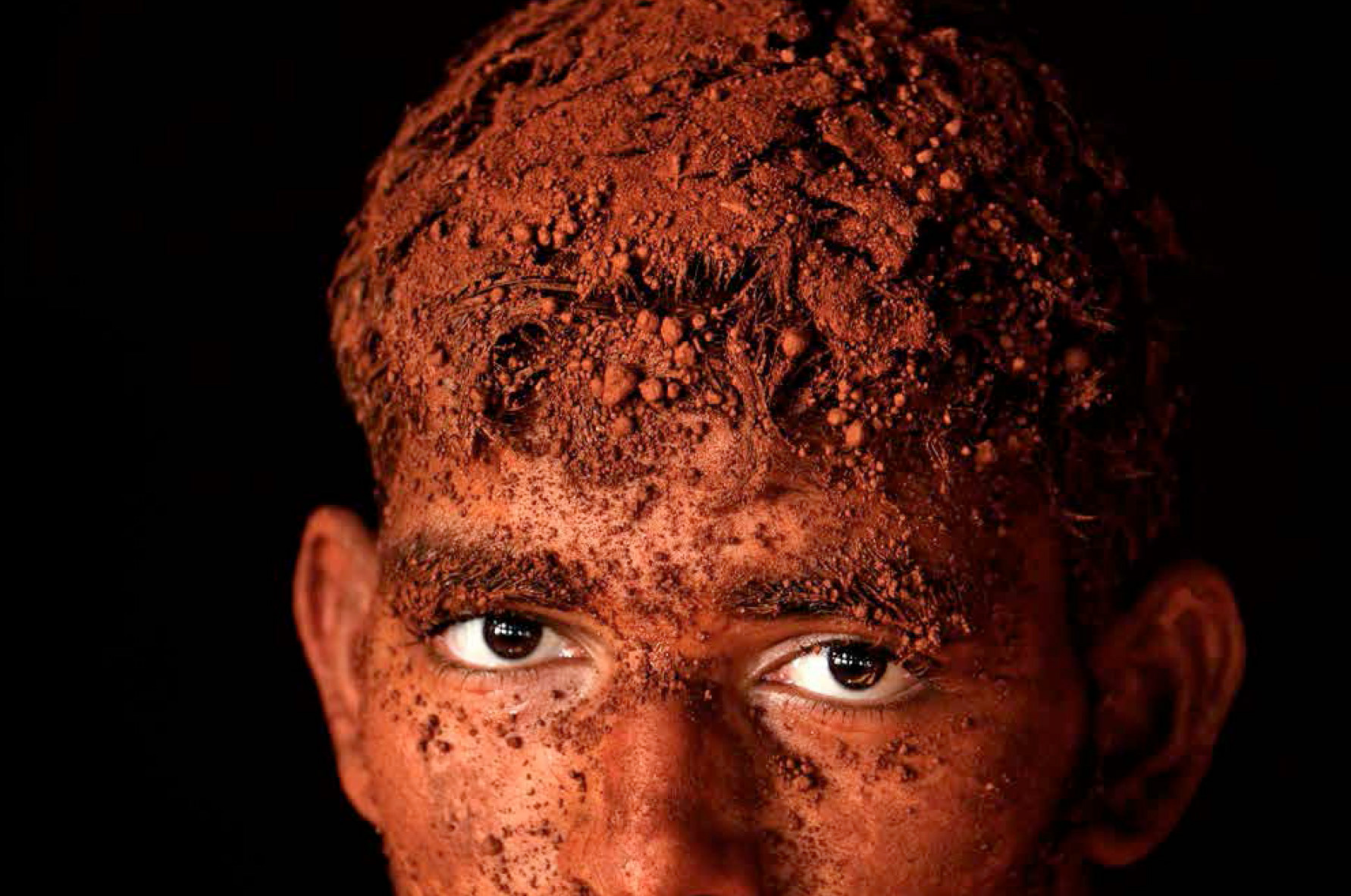 Feature on Kushti : A Martial Art, A Way of Life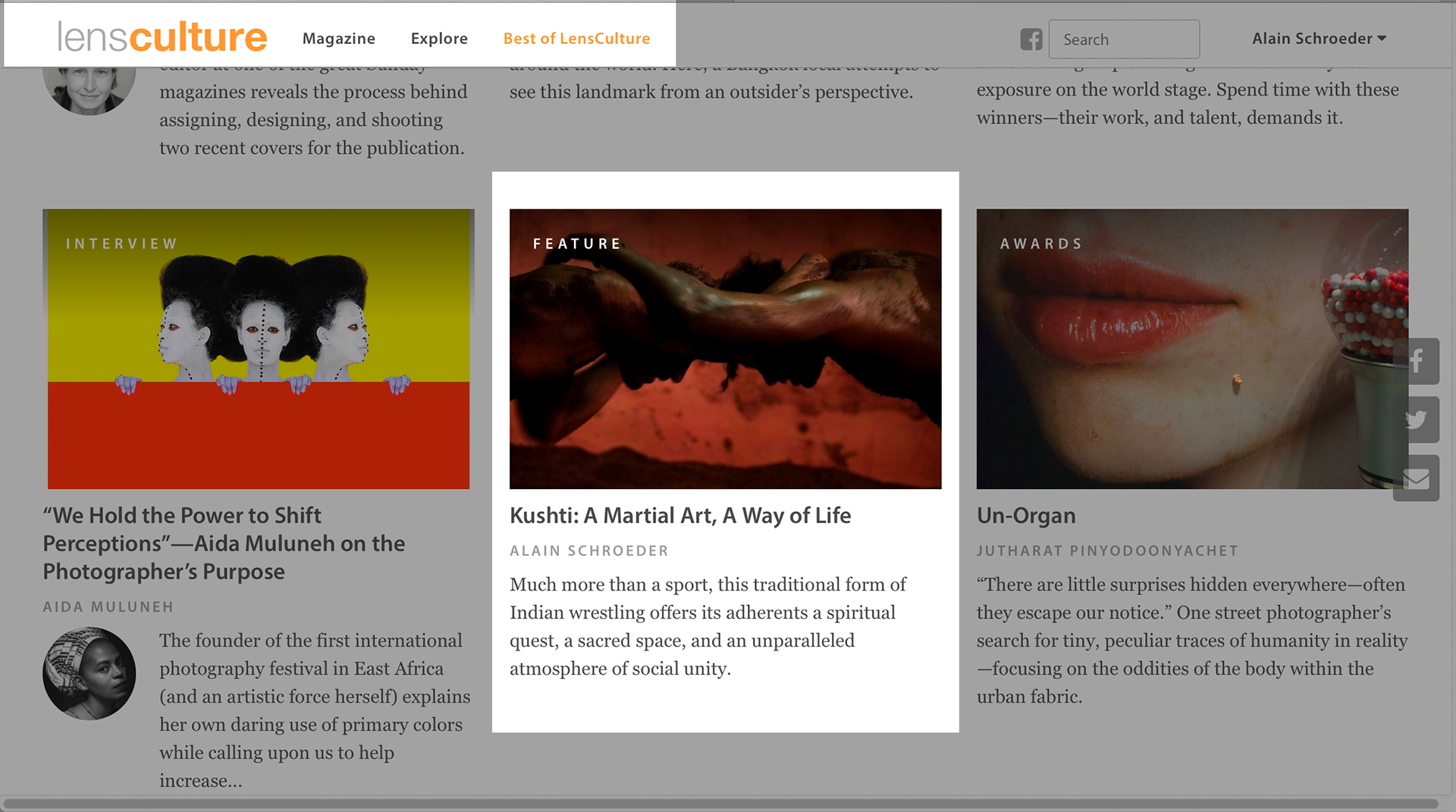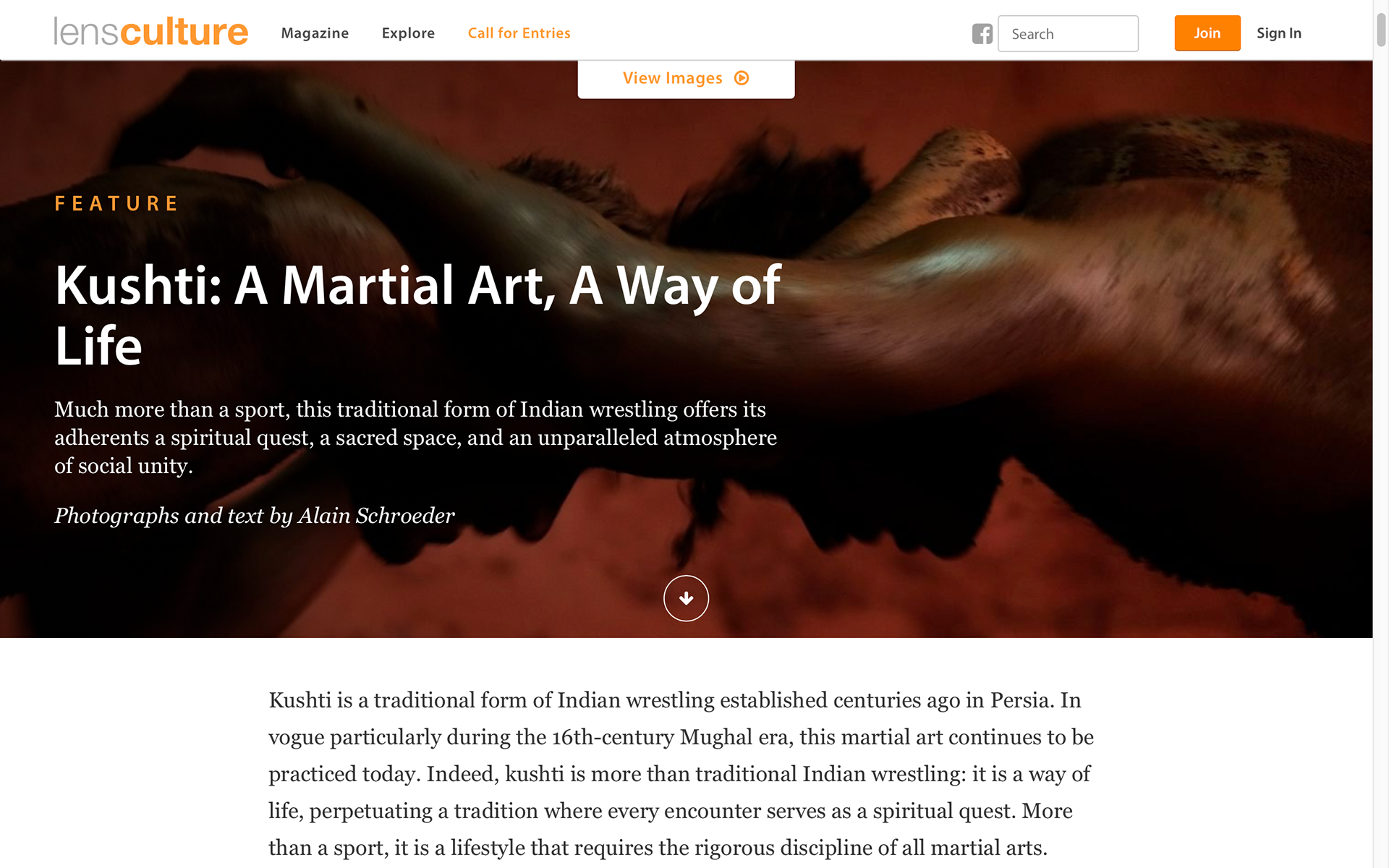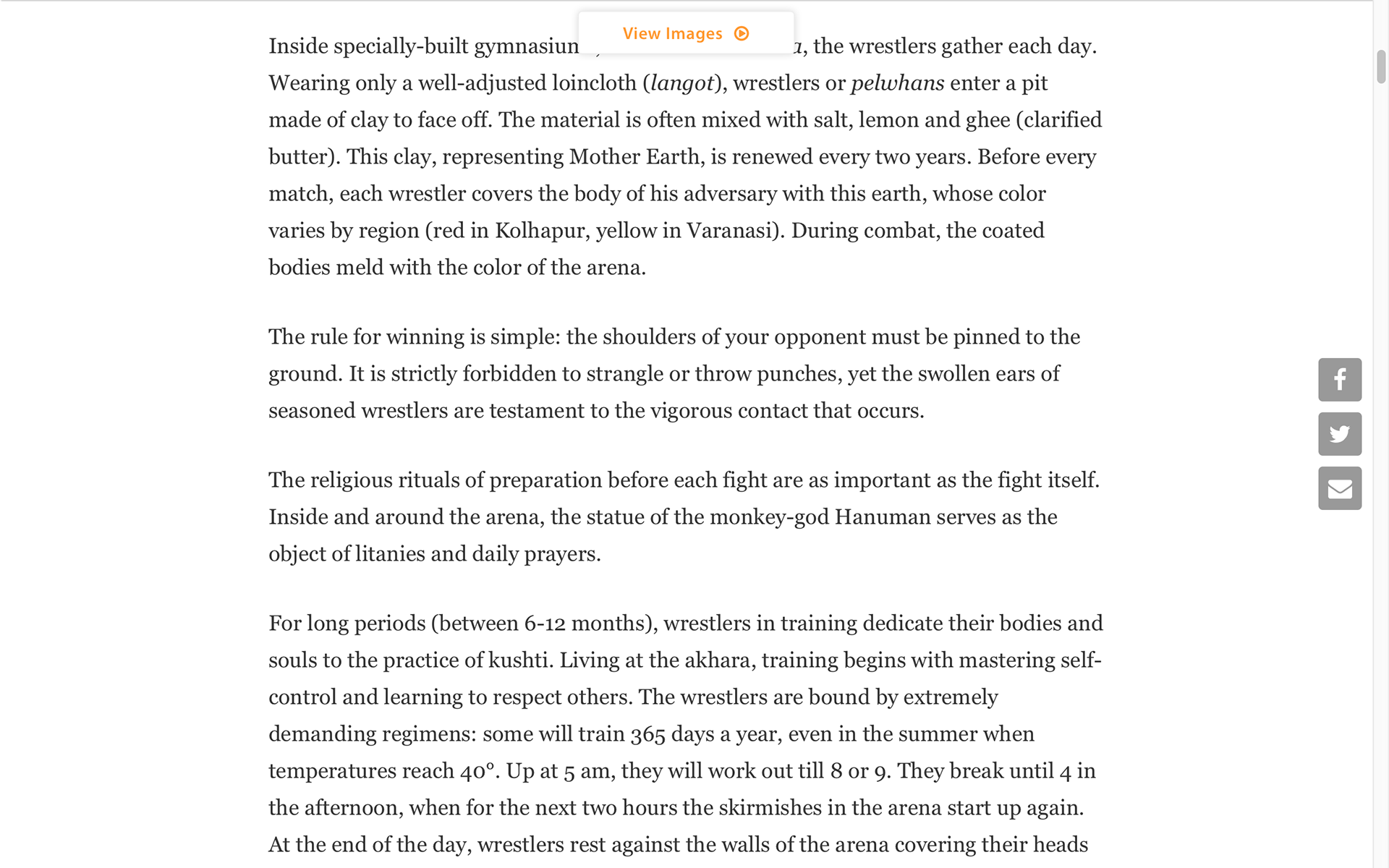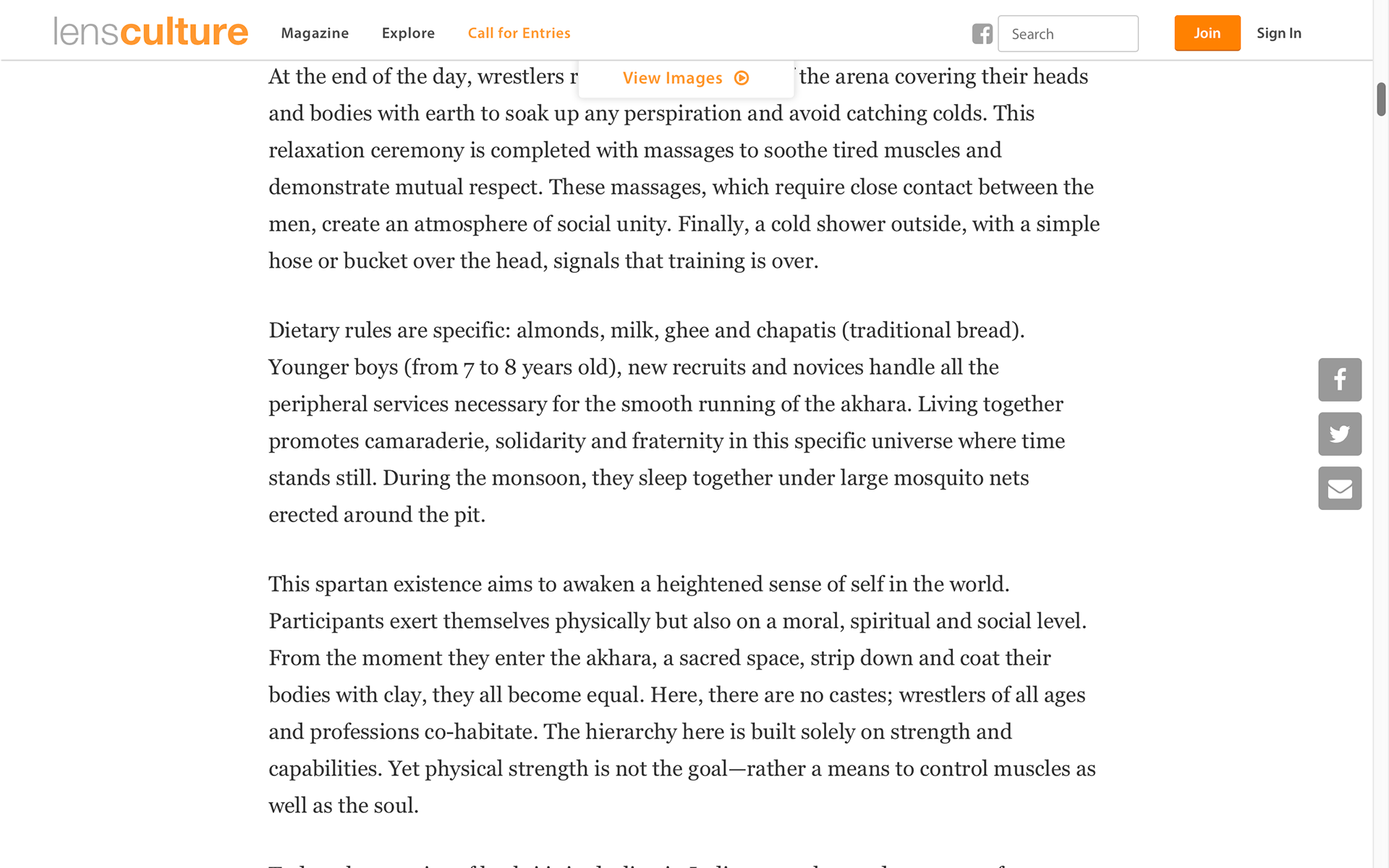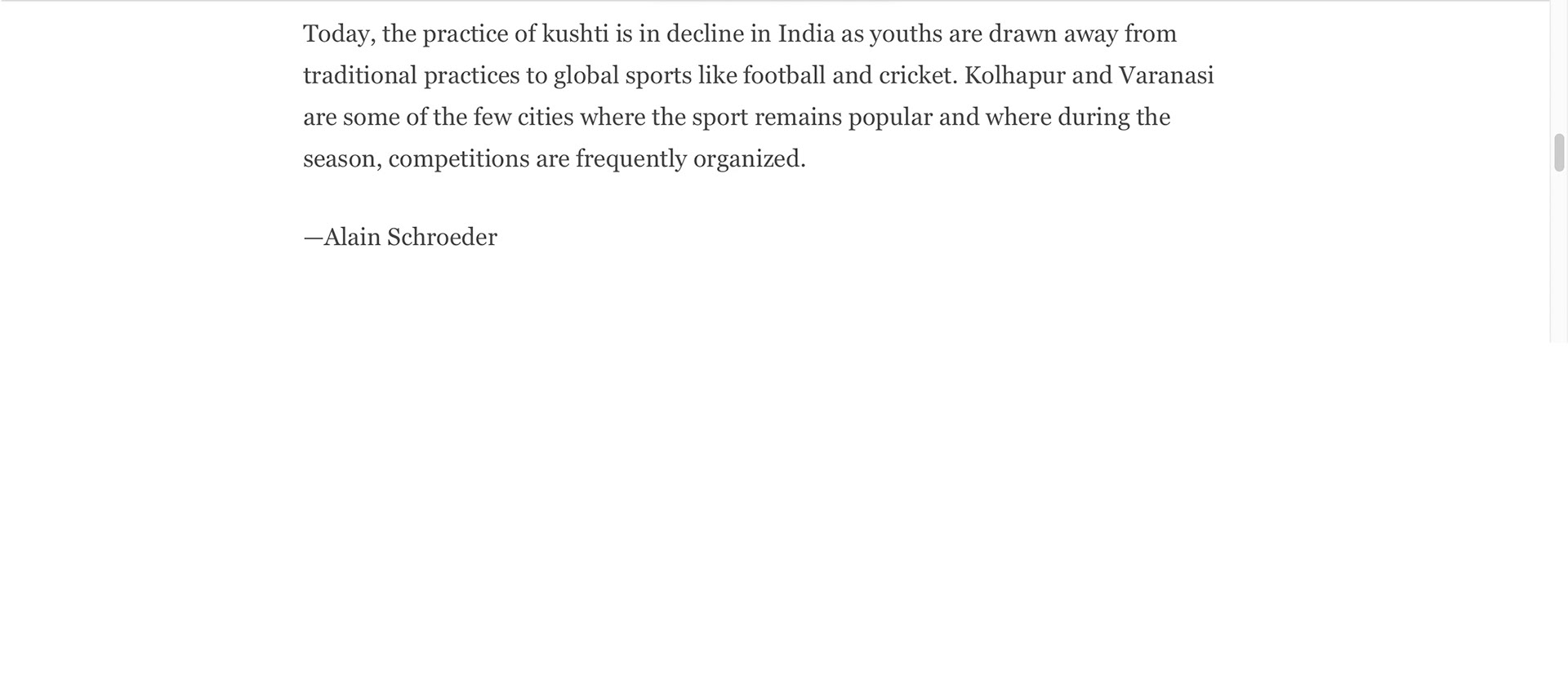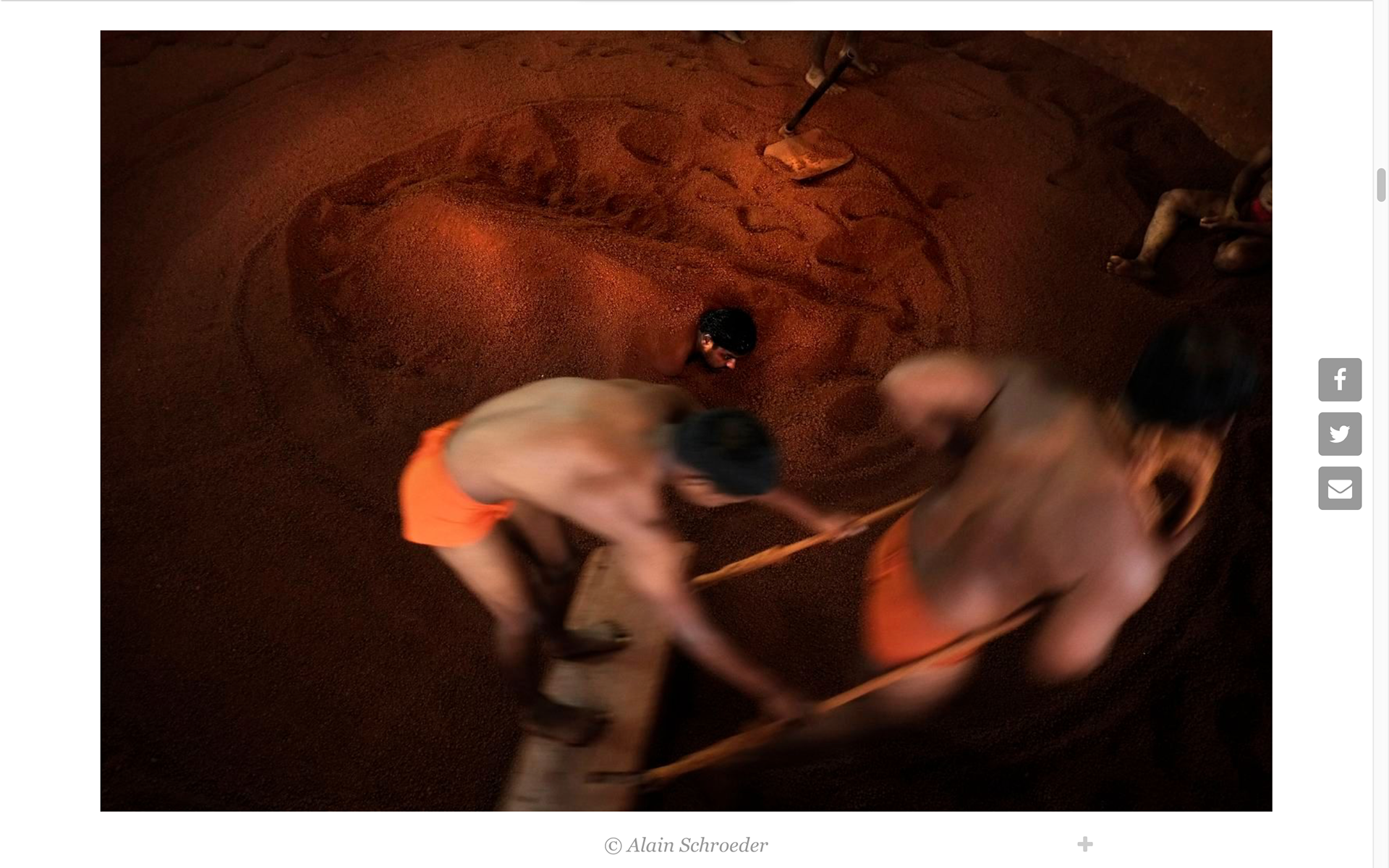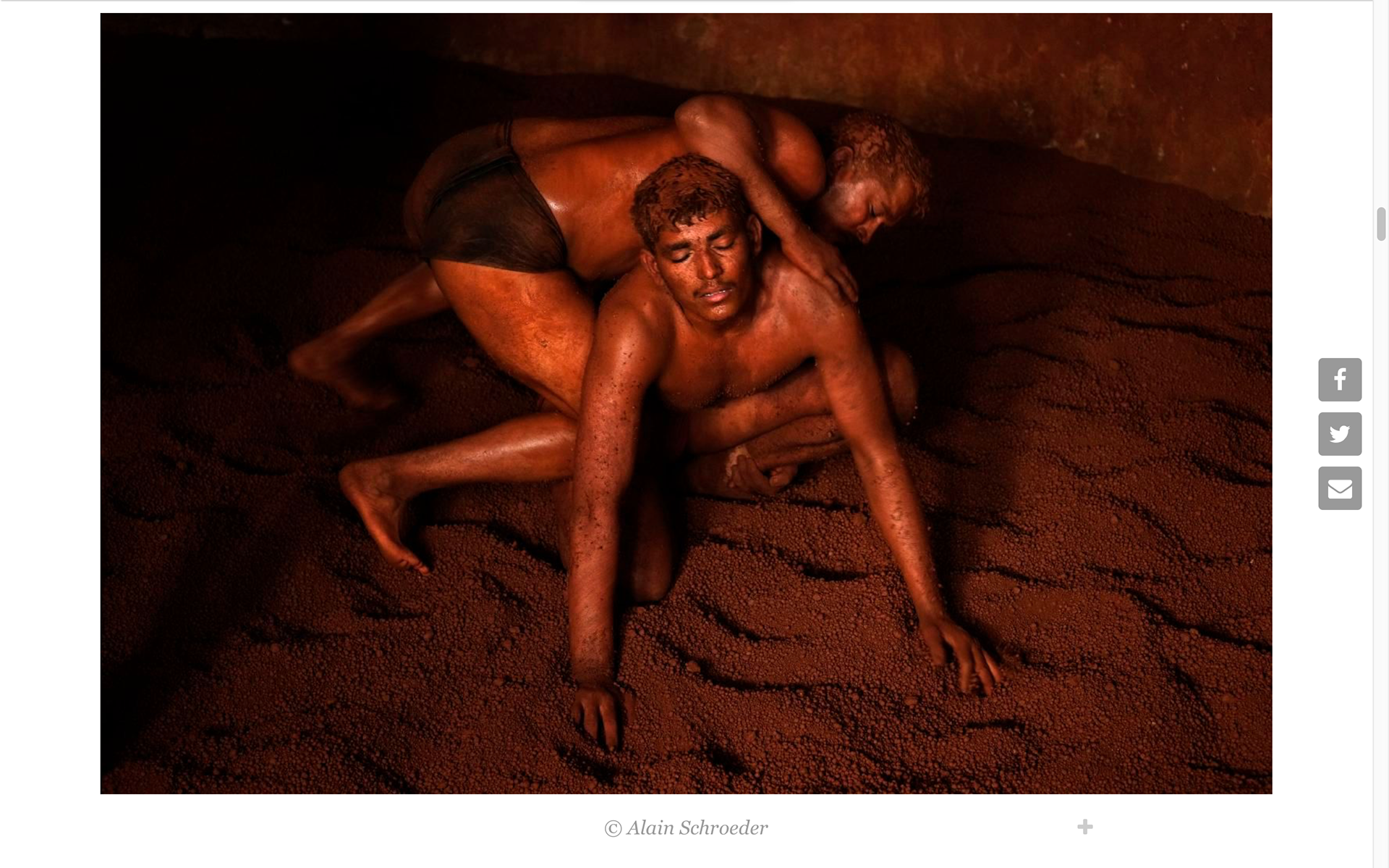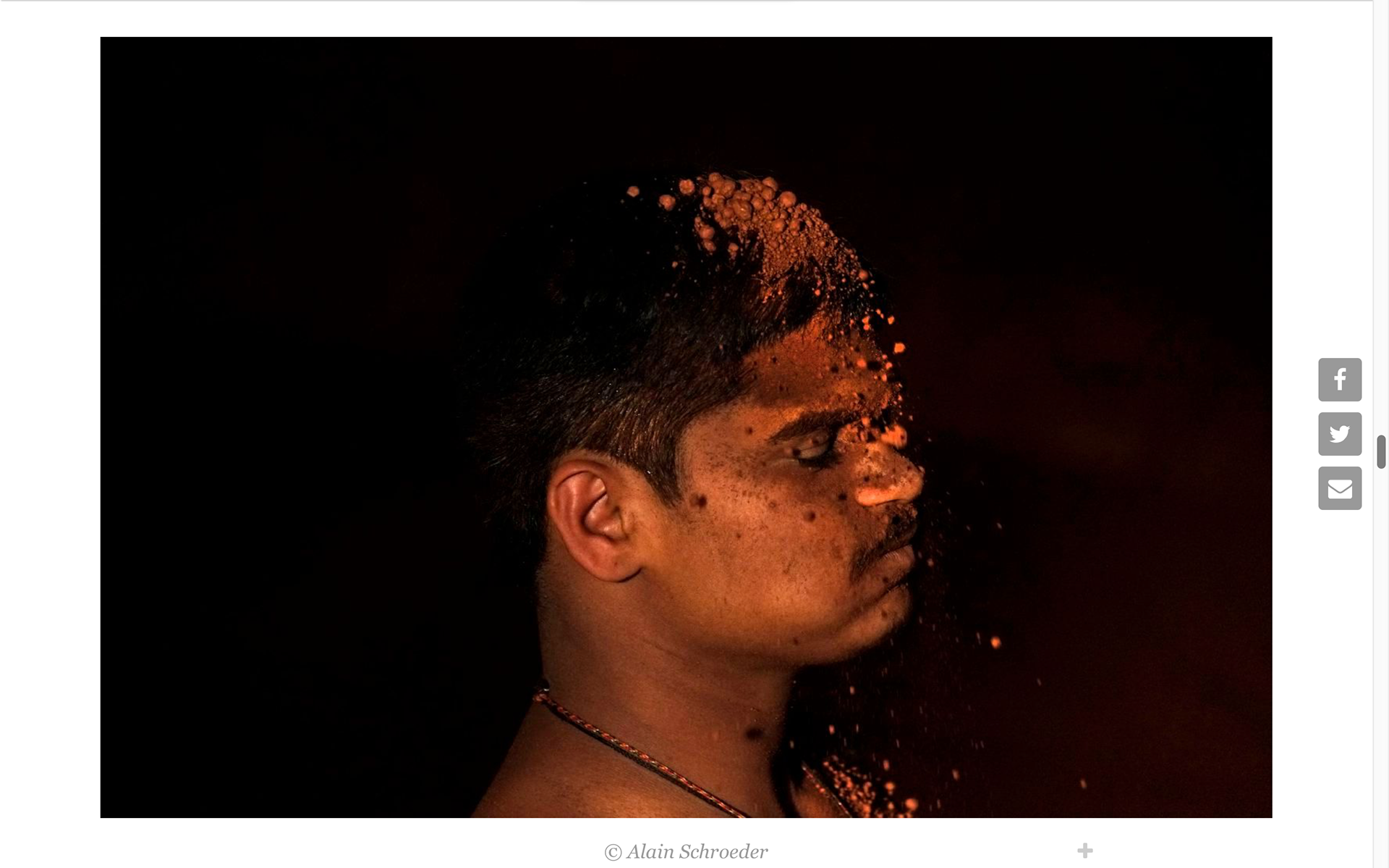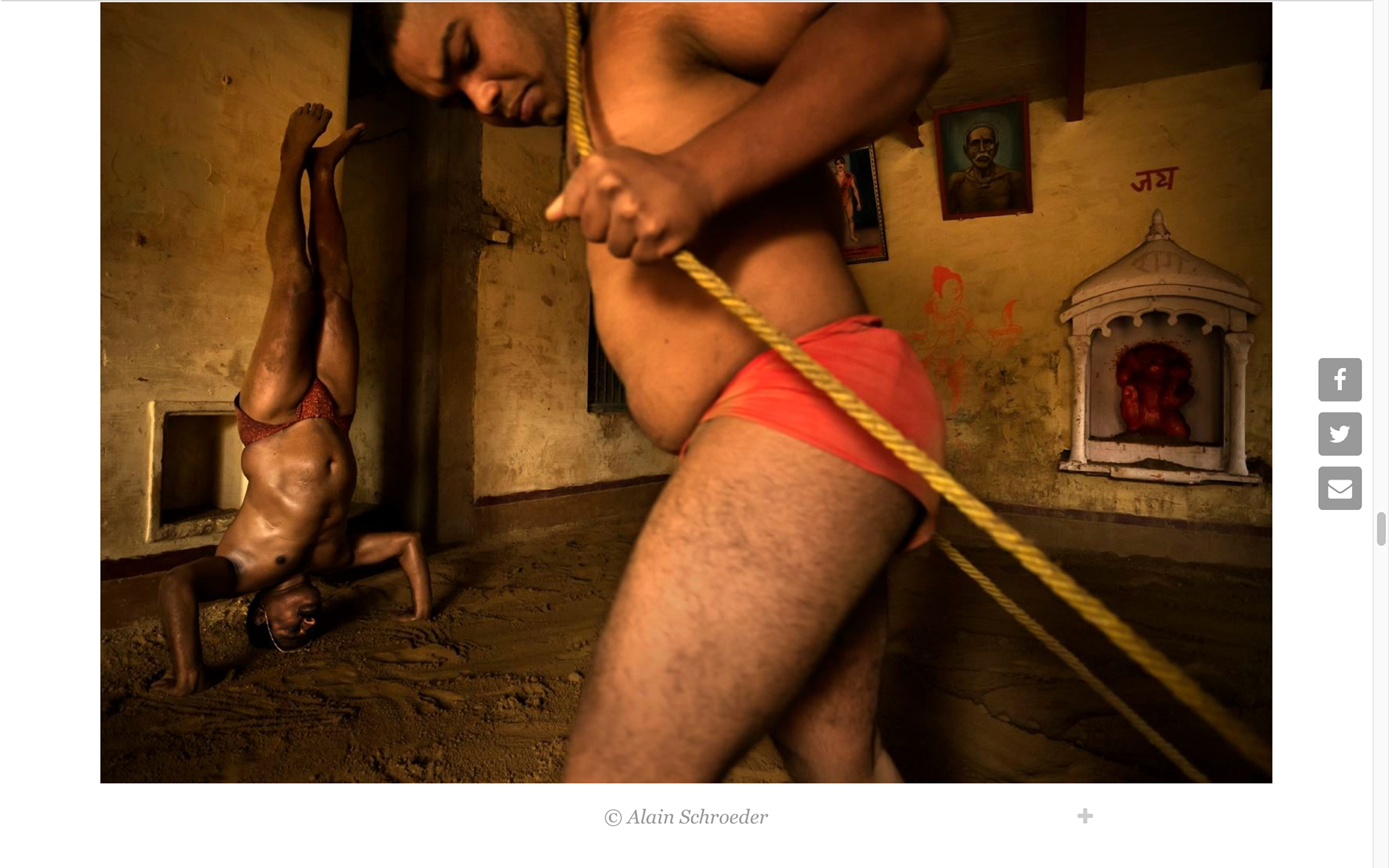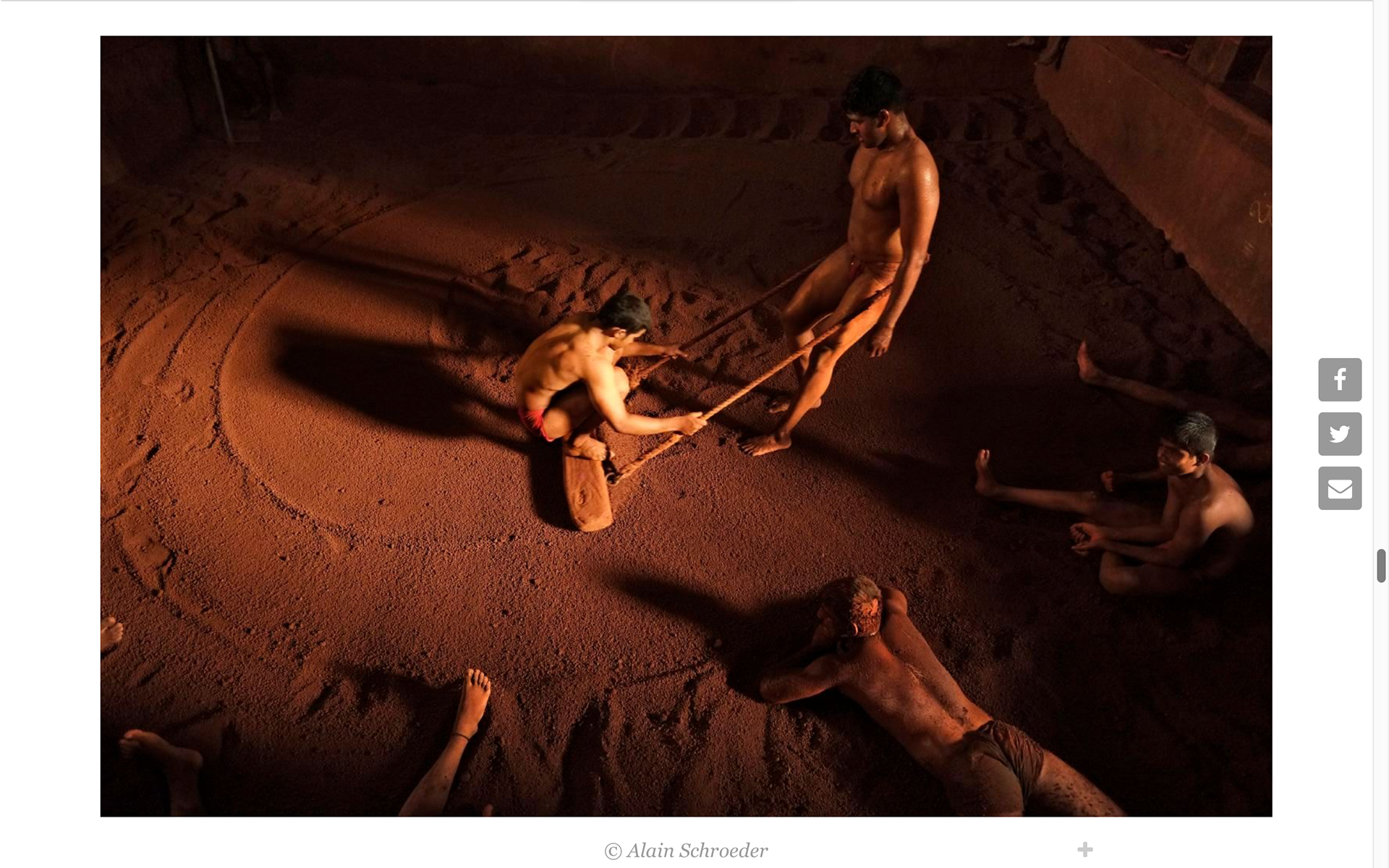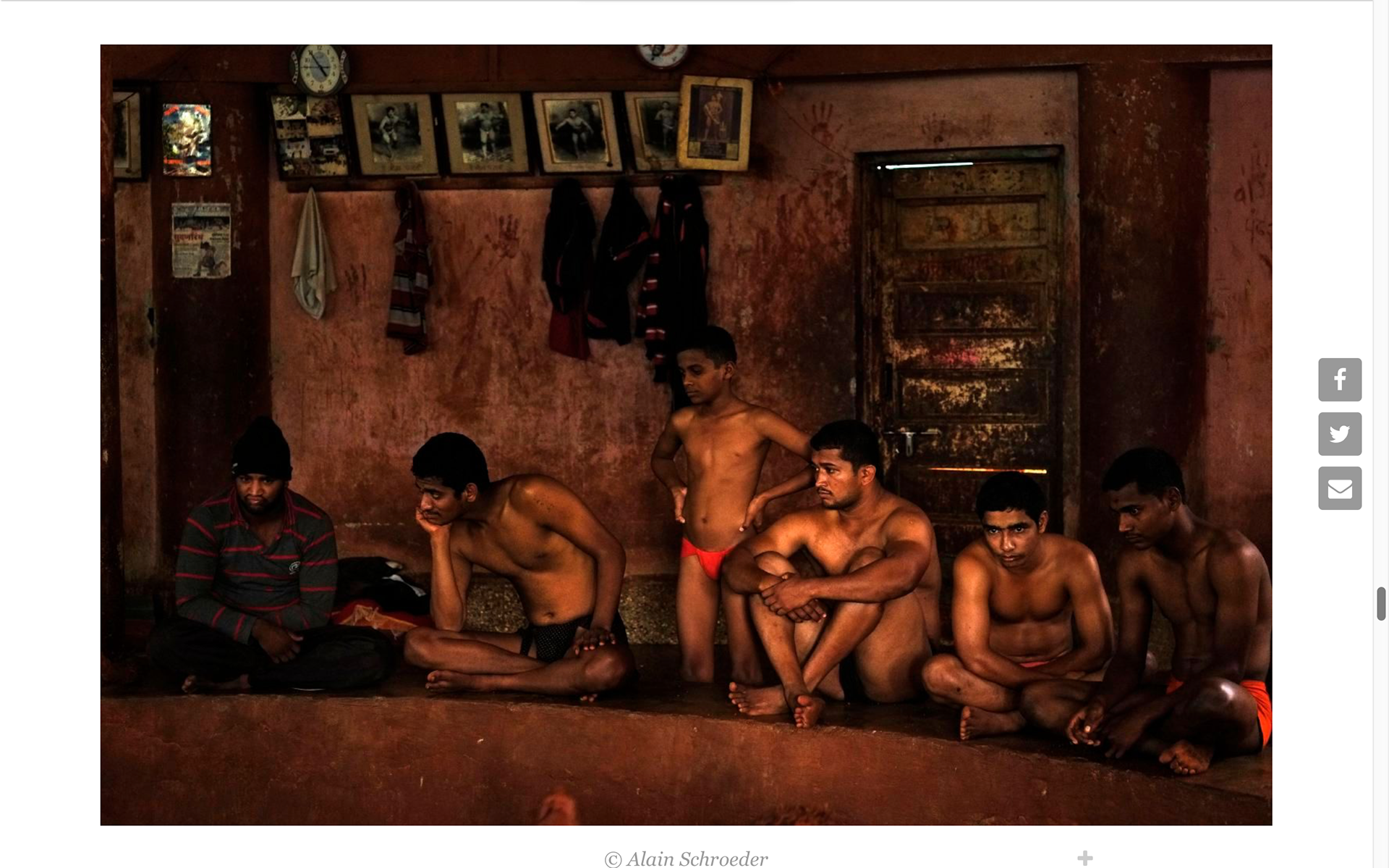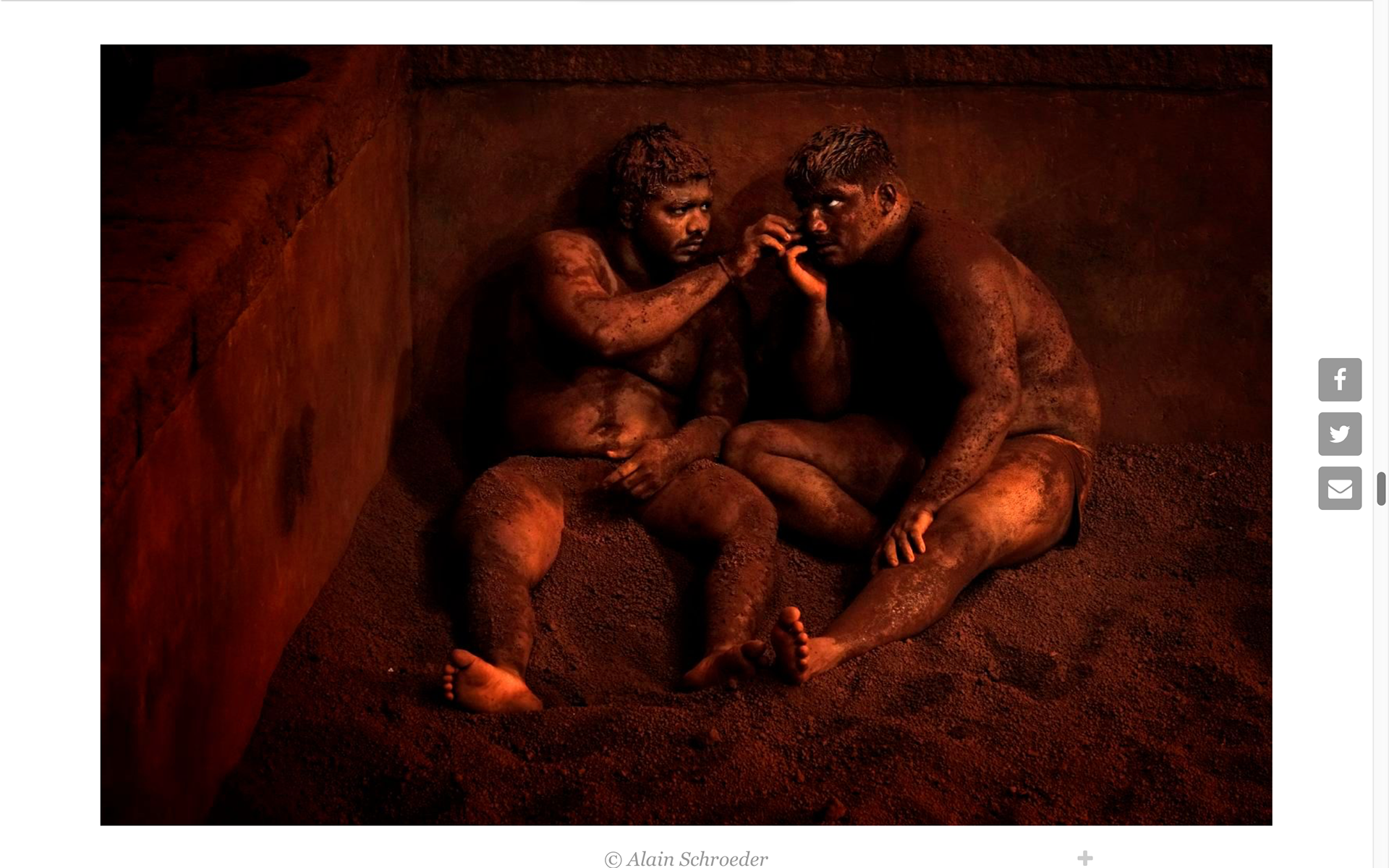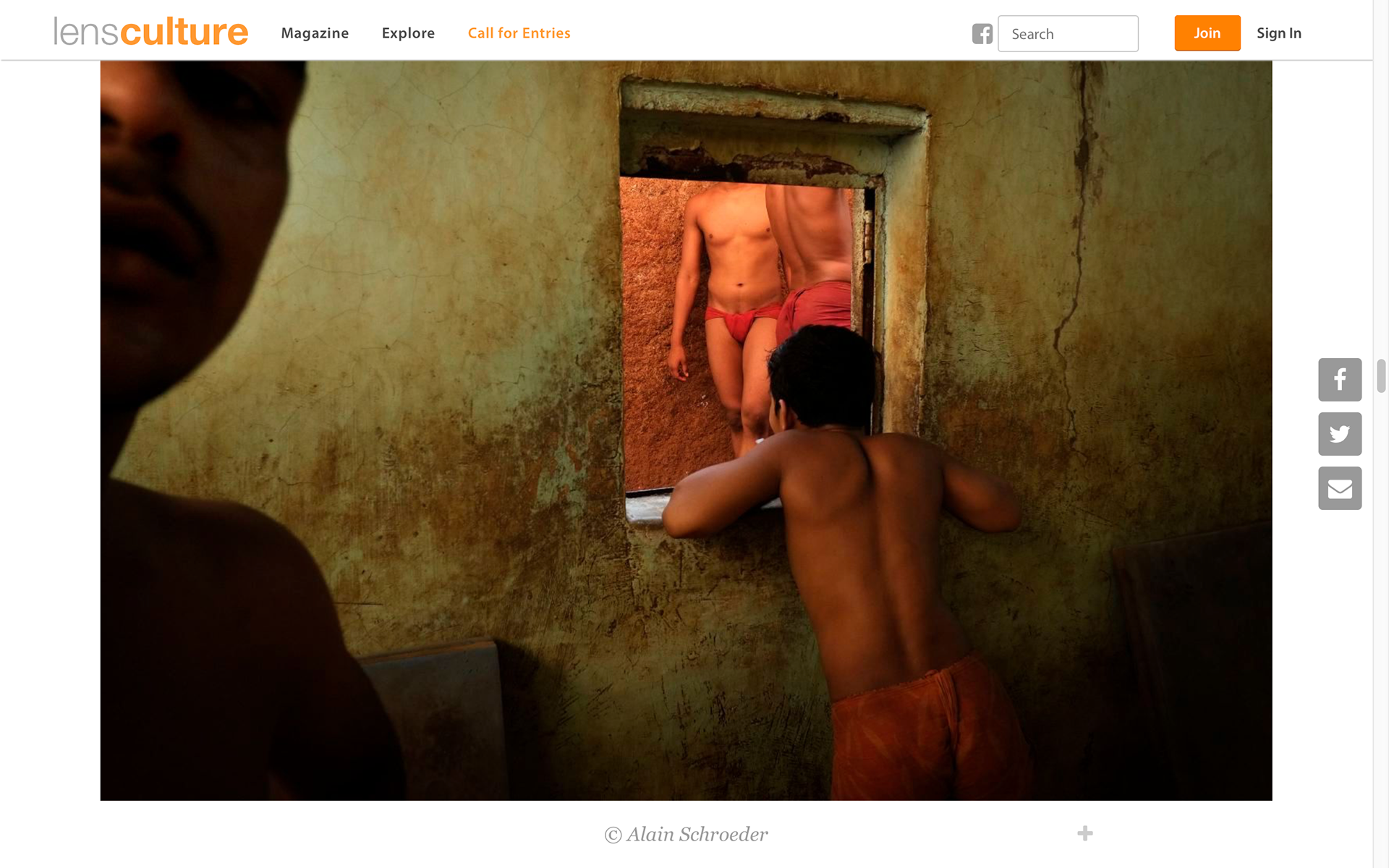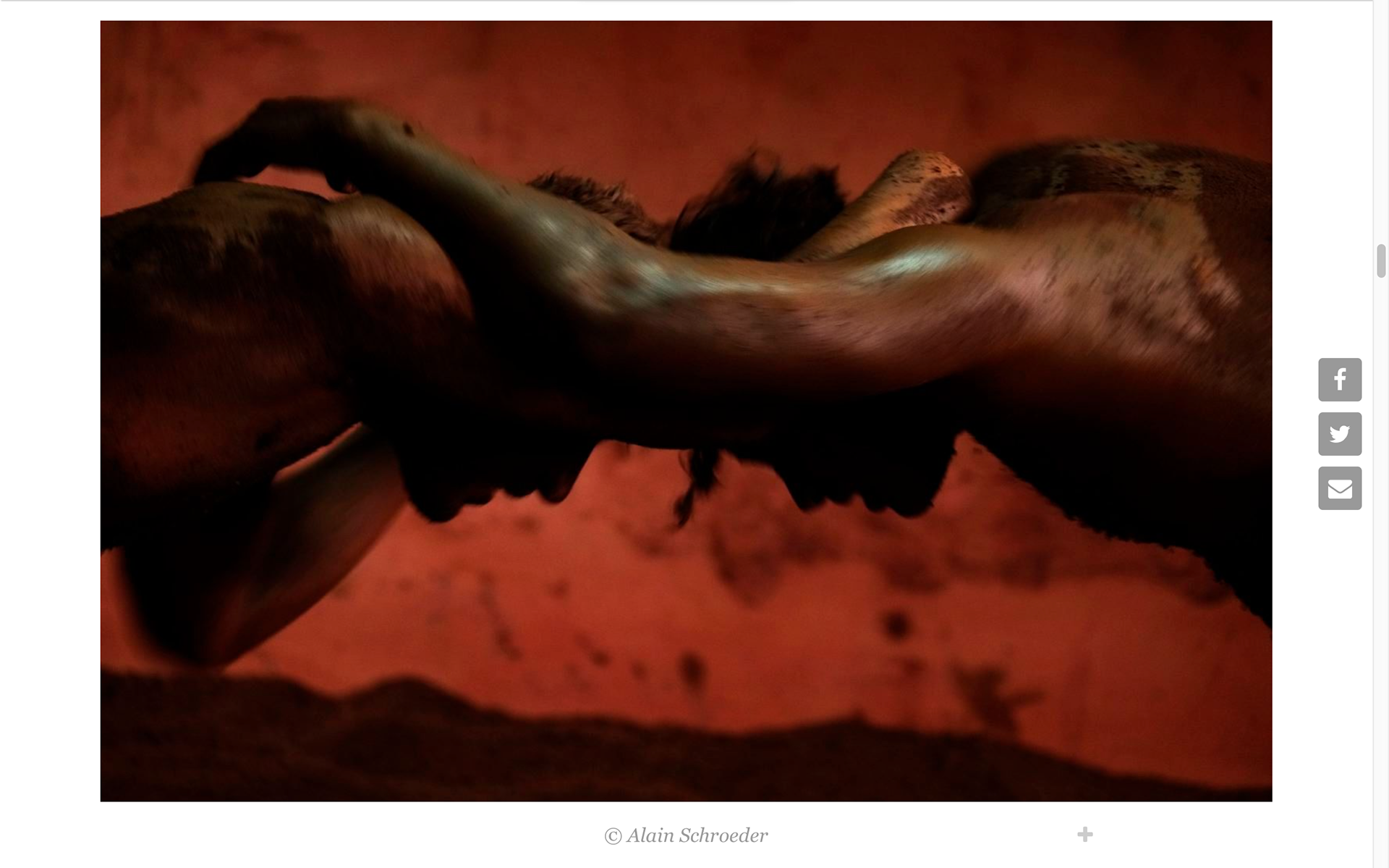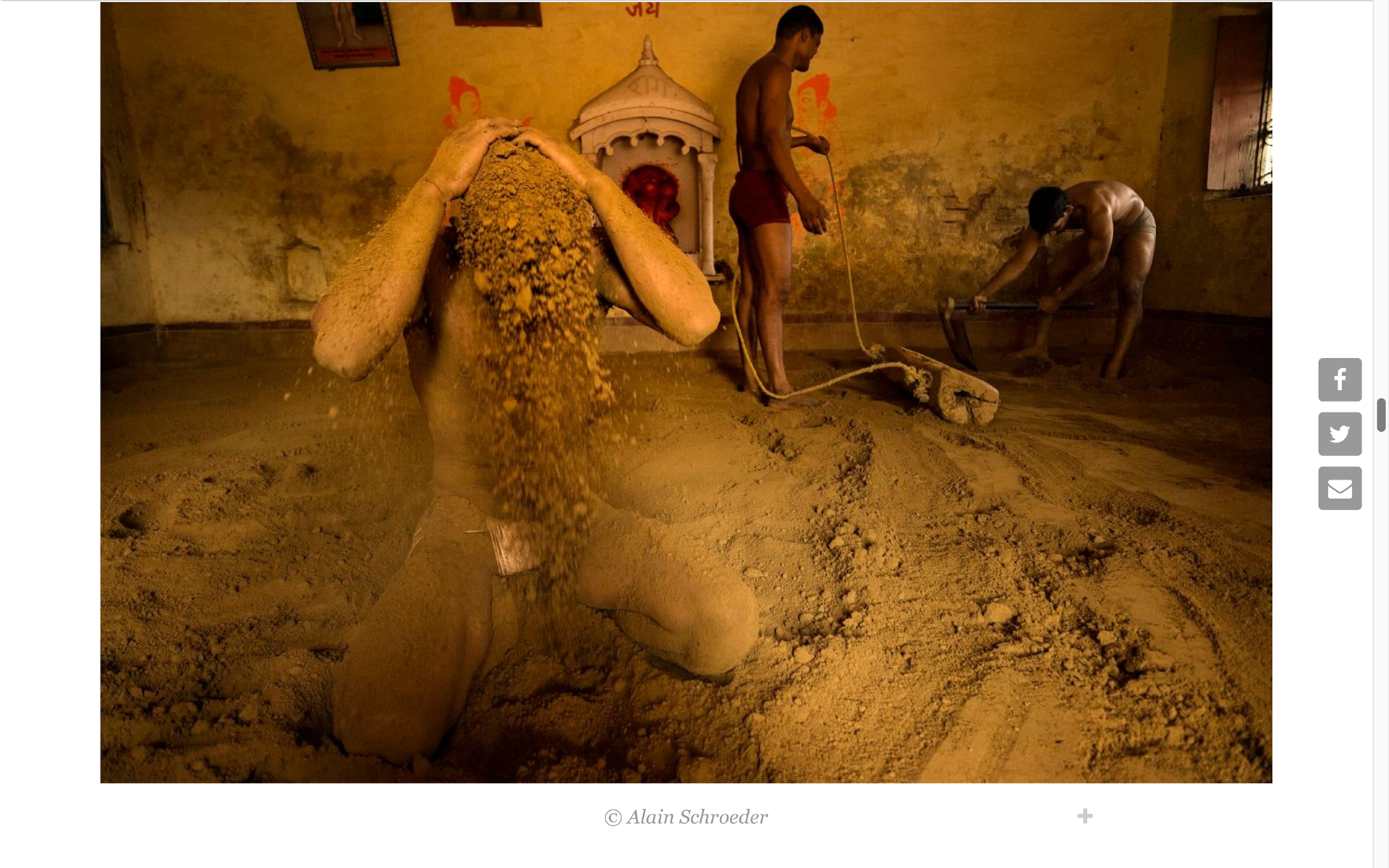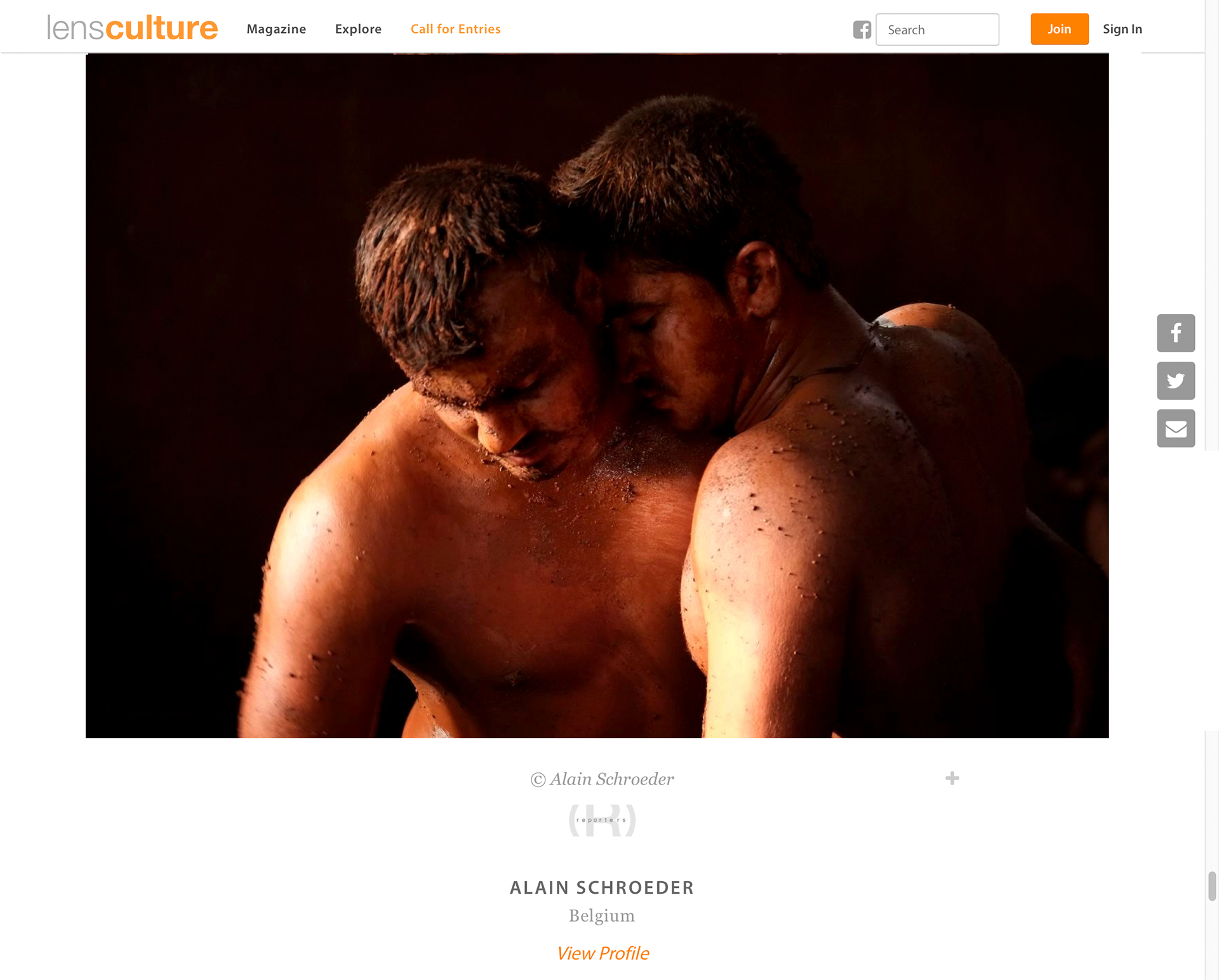 PDN Magazine March 2017 The Nomadic Photographer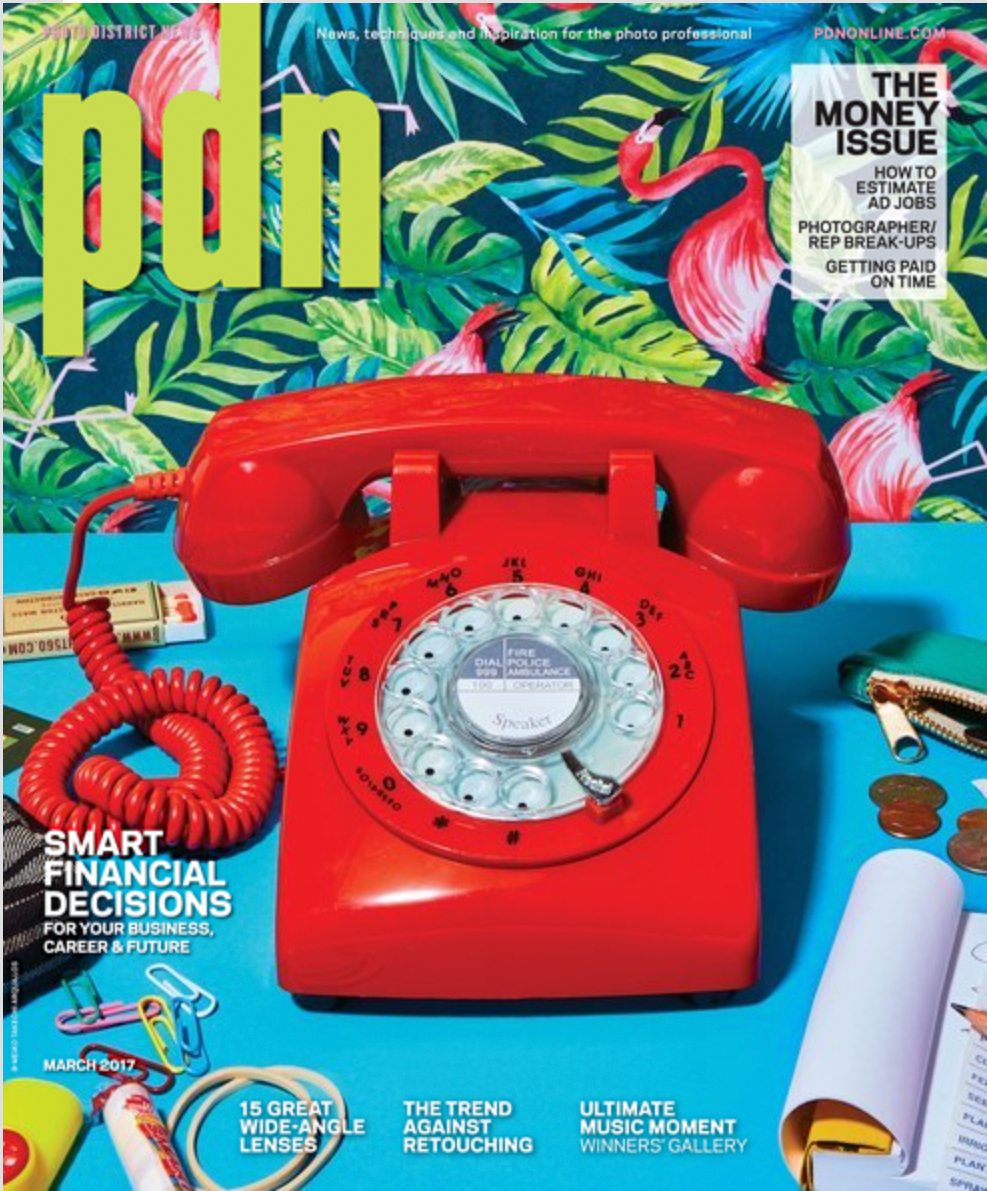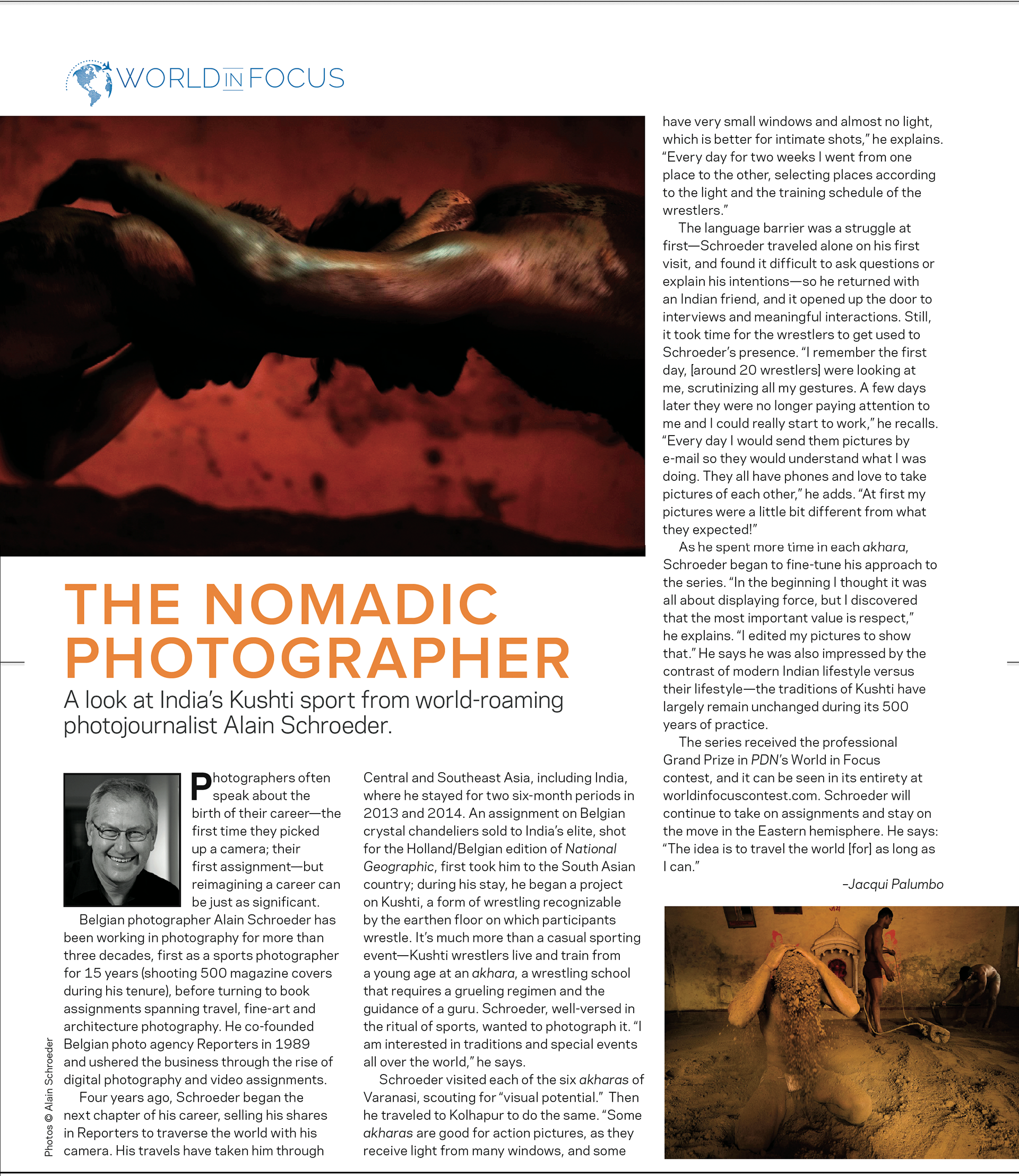 Exhibition in 5 US cities in 2016 : New York, Boston, Santa Fe, Atlanta, Houston
New York, Brooklyn, with the series Dreamland (pictures by Malika Demonceau)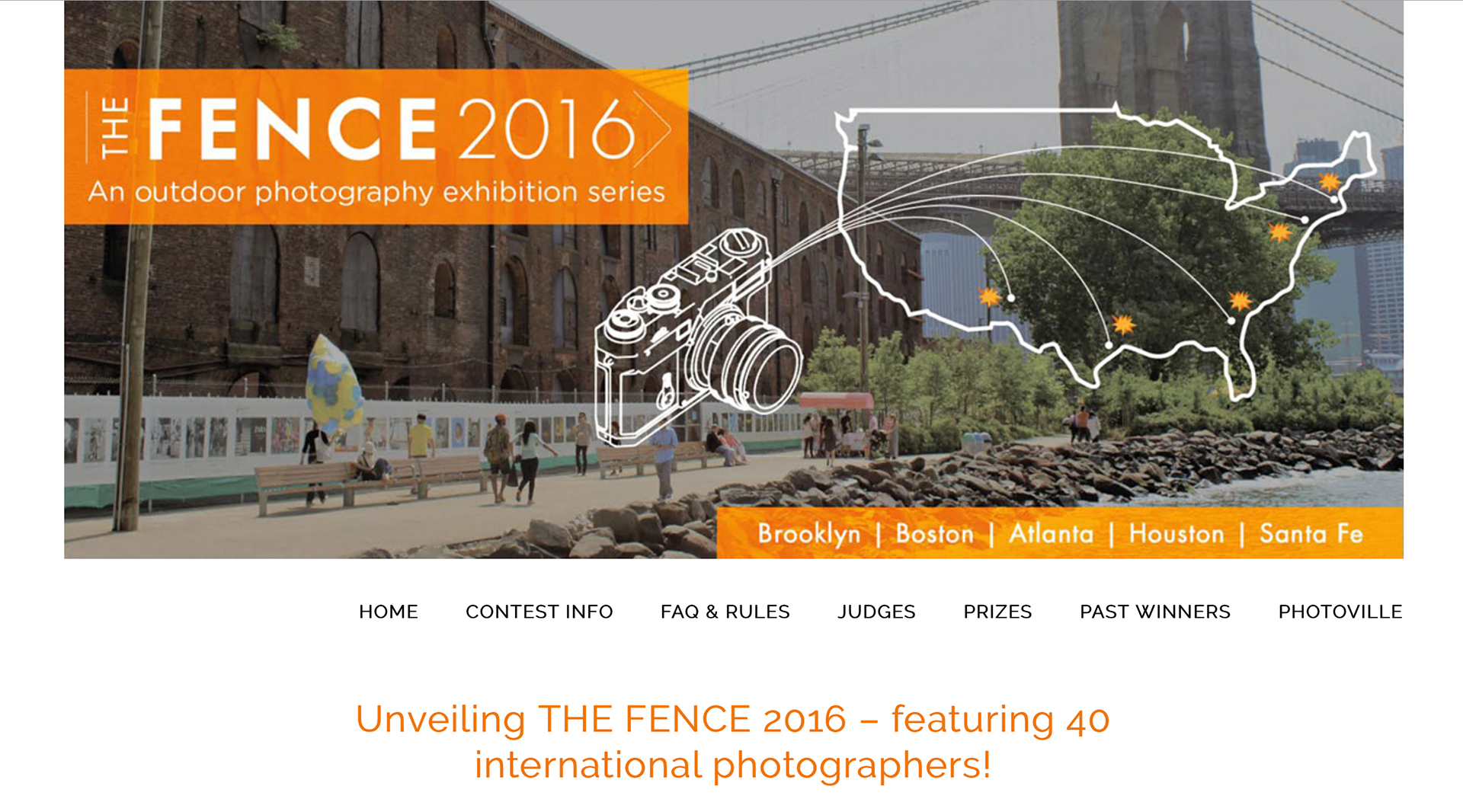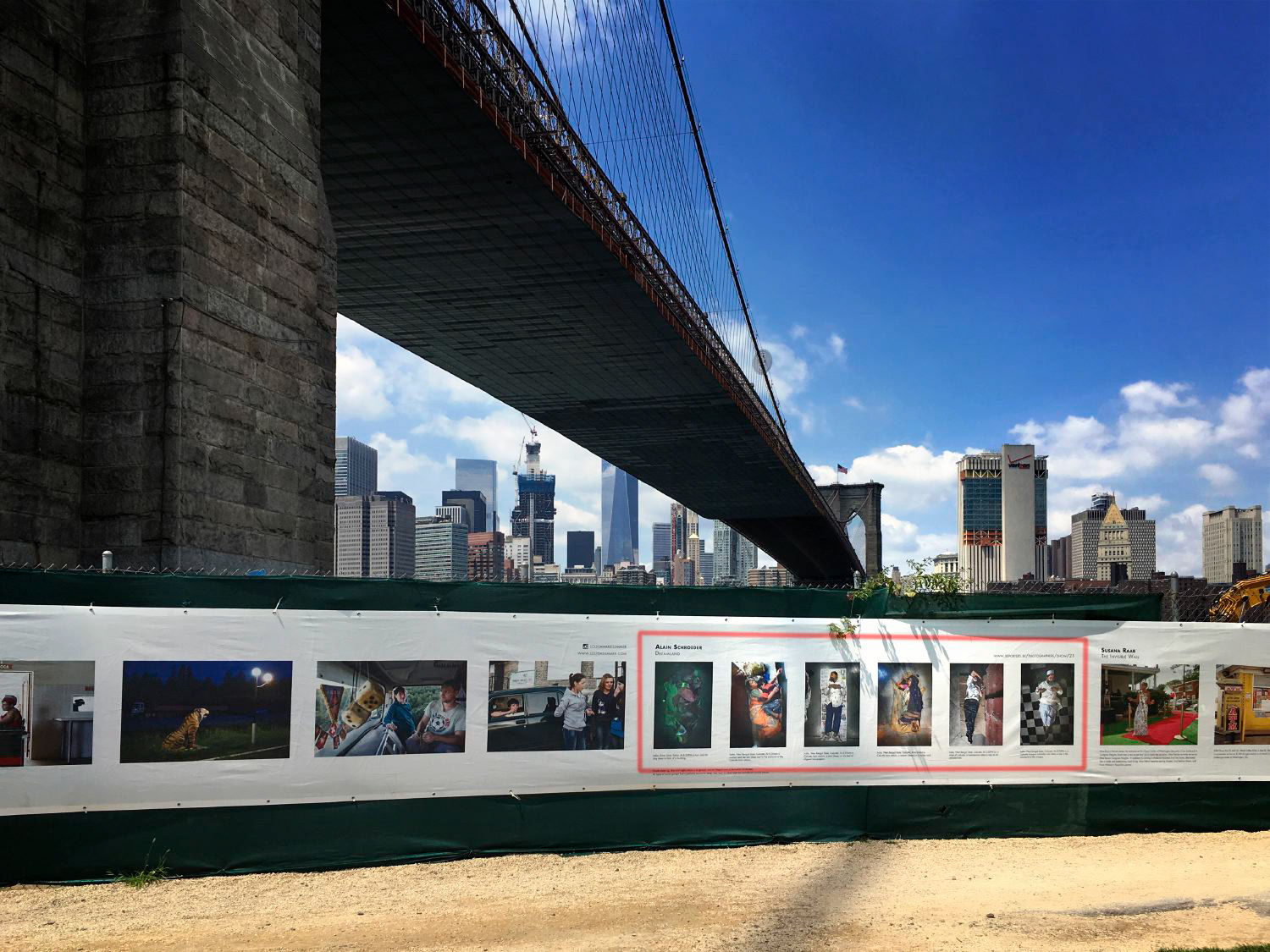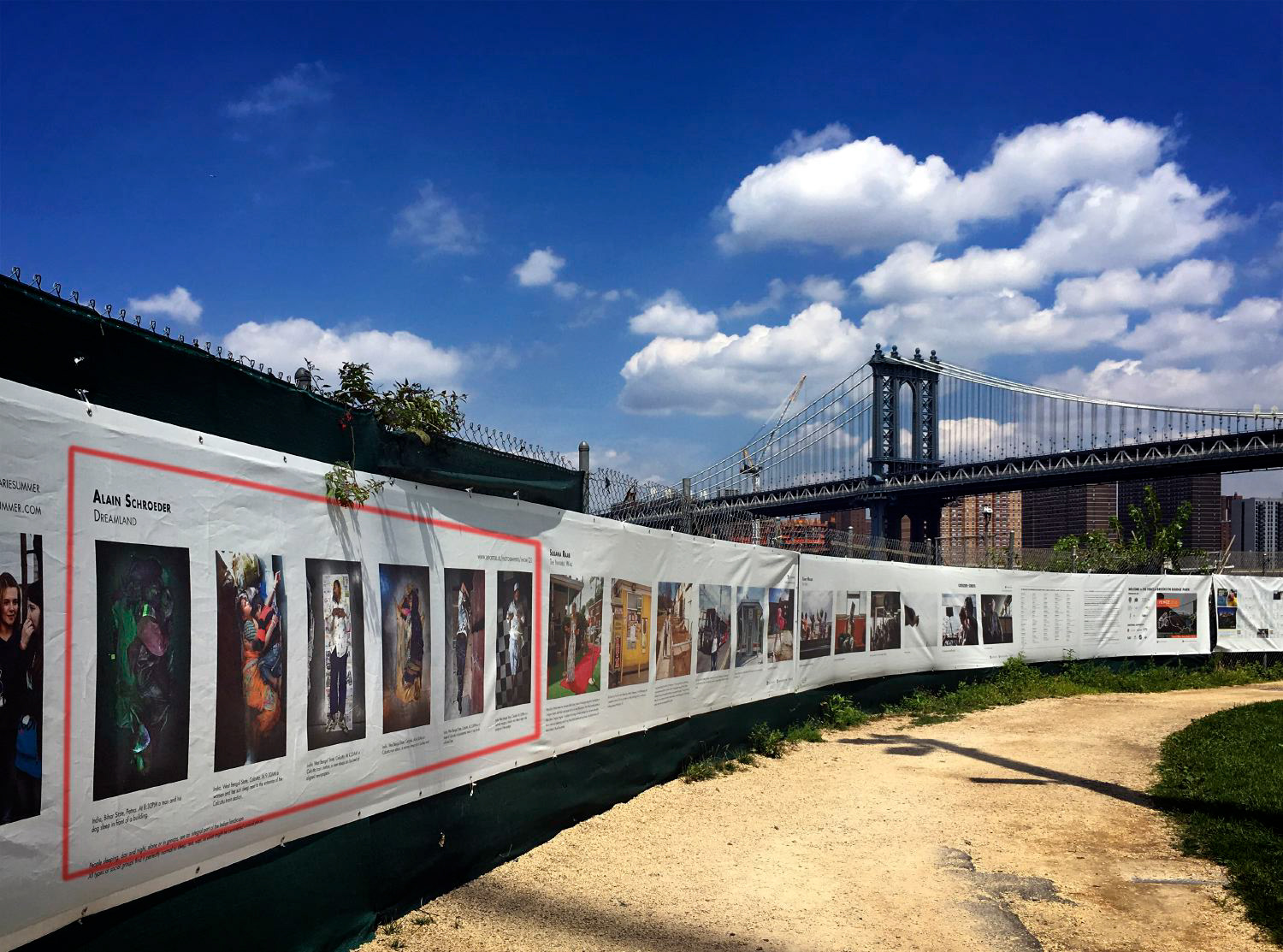 Fipcom 1st prize in Sports Stories : Kushti by Alain Schroeder
Exhibition at l'Institut du Monde Arabe in Paris, France
Photo 1, 2, 3  Daniel Berehulak, lauréat du Grand Prix avec un reportage sur l'épidémie Ebola en Afrique de l'Ouest.
Photo 2   à gauche Gilad Kavalerchik, lauréat dans la catégorie Single Sport pour pour la photo d'une tortue pendant un triathlon en Israël.

Photo 4, 5, 6  Mauricio Lima, lauréat dans la catégorie Reportage News pour un reportage en Ukraine.

Photo 6   à droite Baraa Al-Halabi,  lauréat dans la catégorie Single News, avec une photo d'un homme transportant une fillette blessée dans un bombardement à Alep, dans le nord de la Syrie.

Photo 7 à 11 Alain Schroeder, lauréat dans la catégorie Reportage Sport pour un reportage en Inde sur les lutteurs de Kushti et tournage d'un documentaire en camera 3D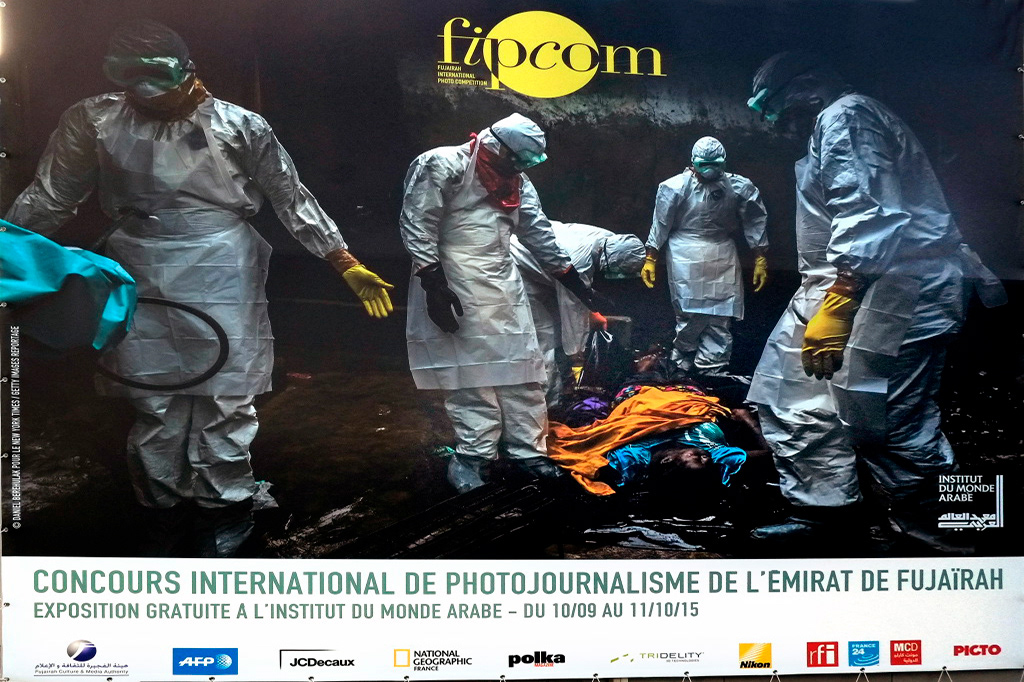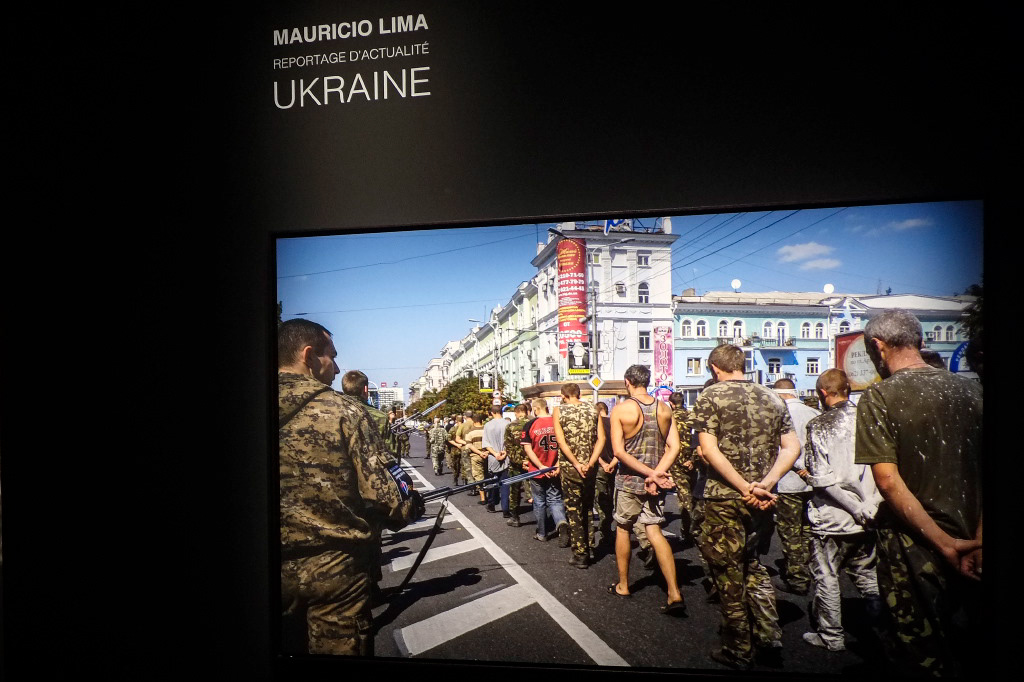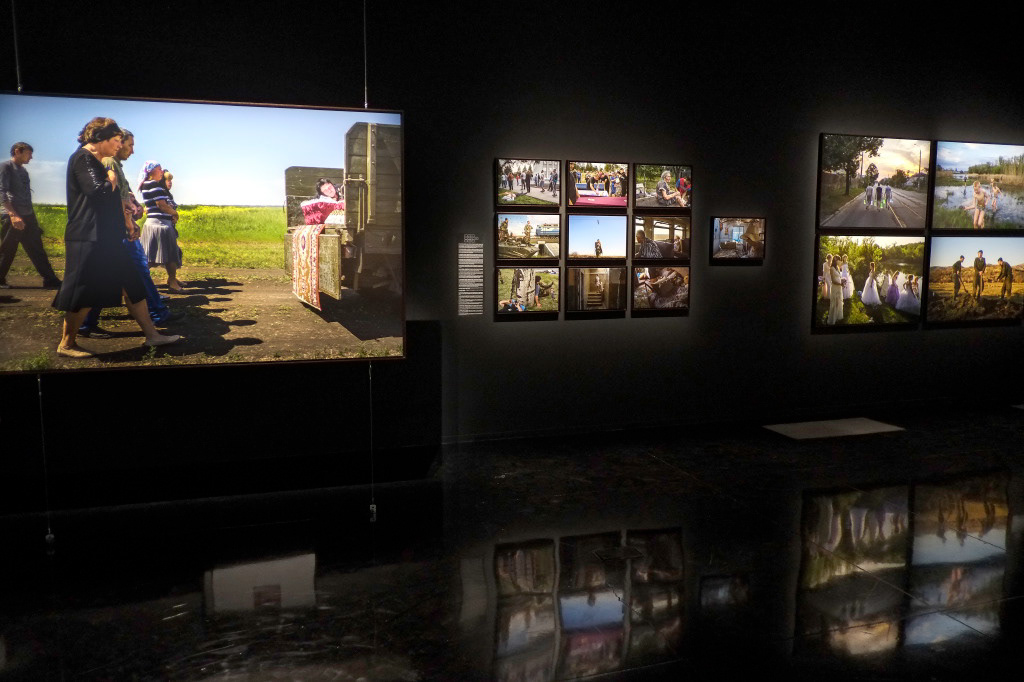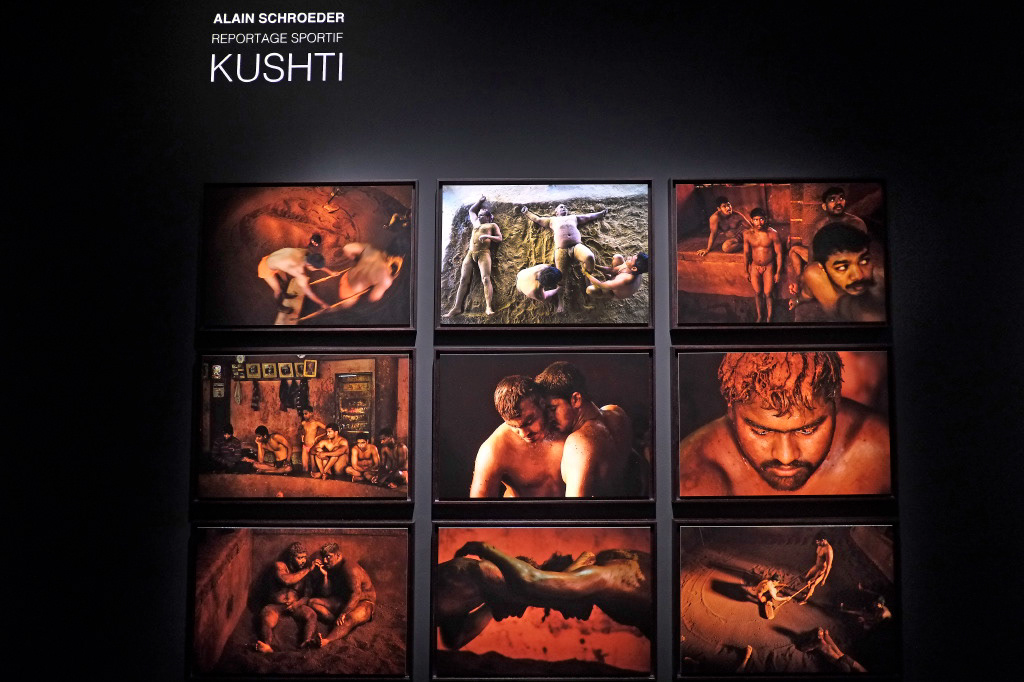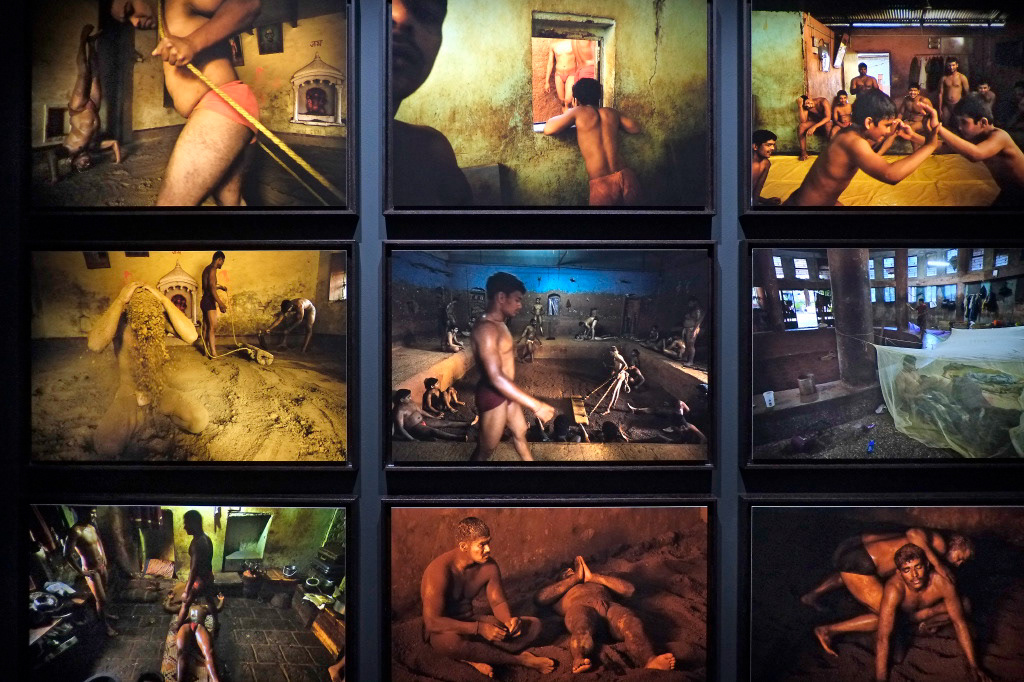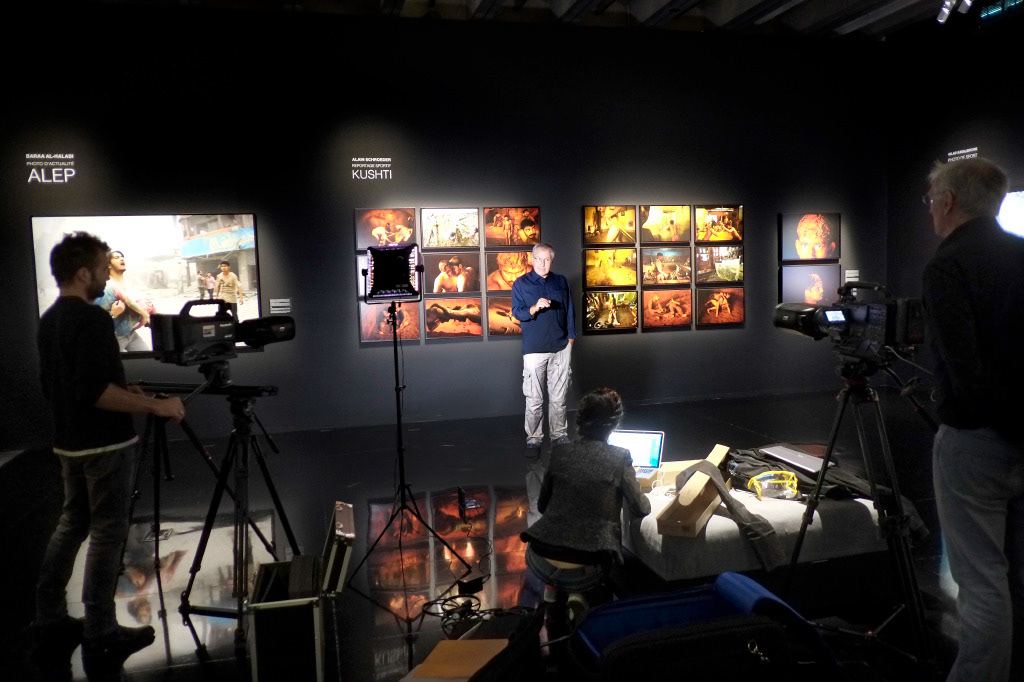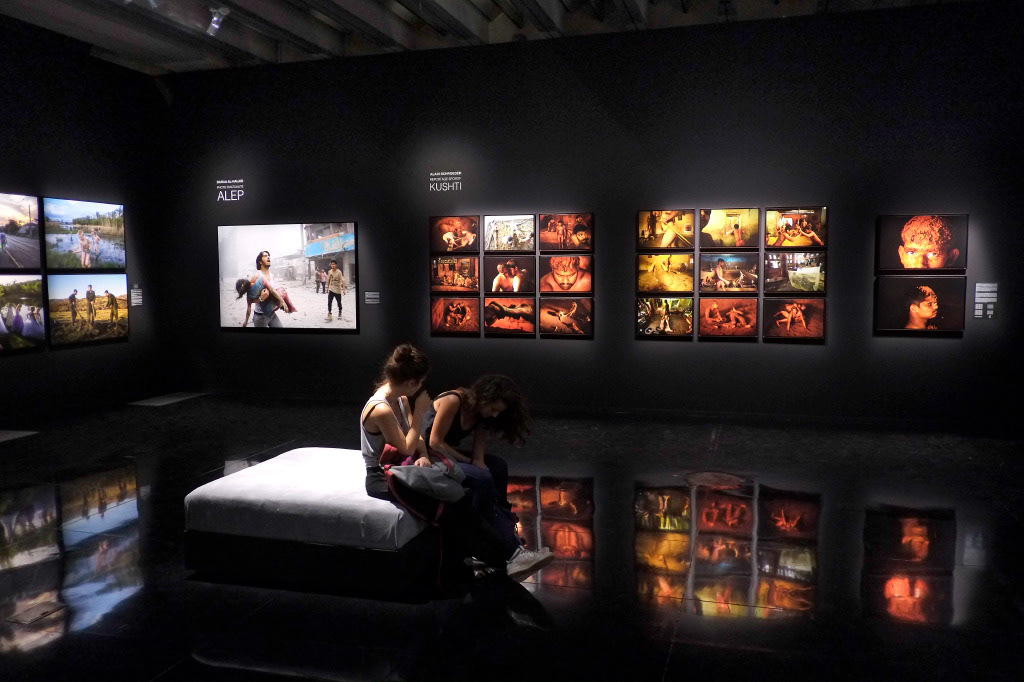 Exposition Sportfolio à Narbonne, France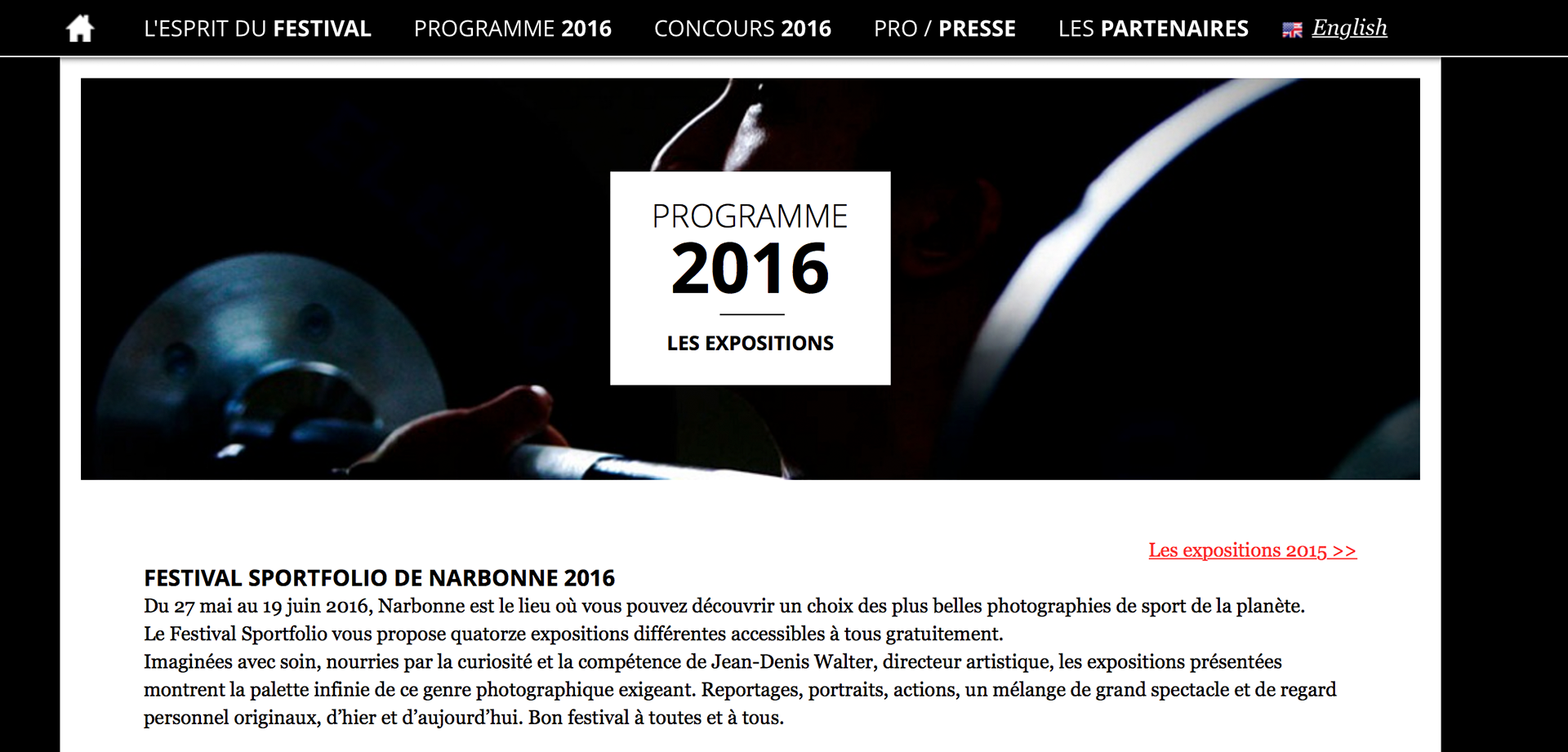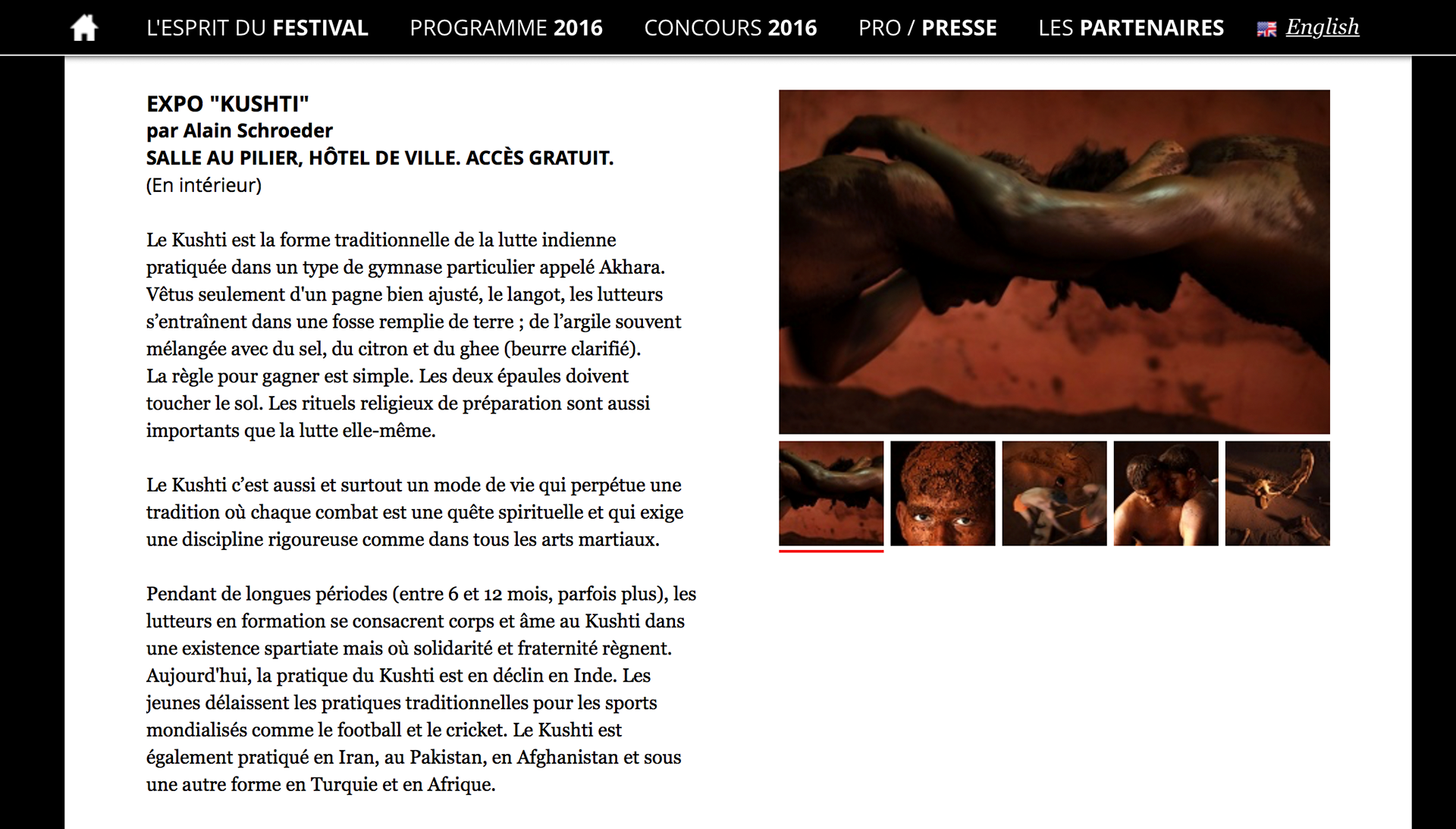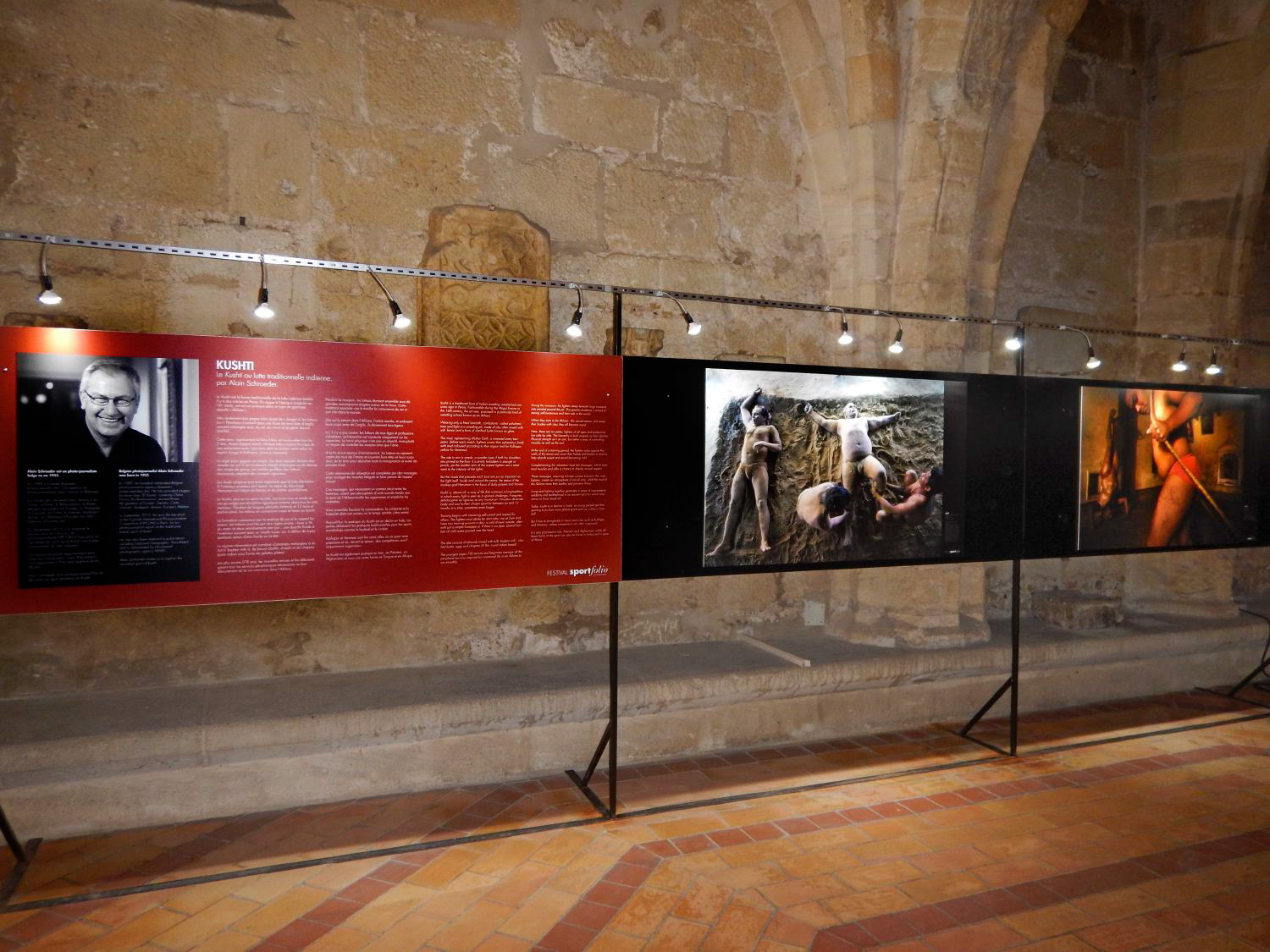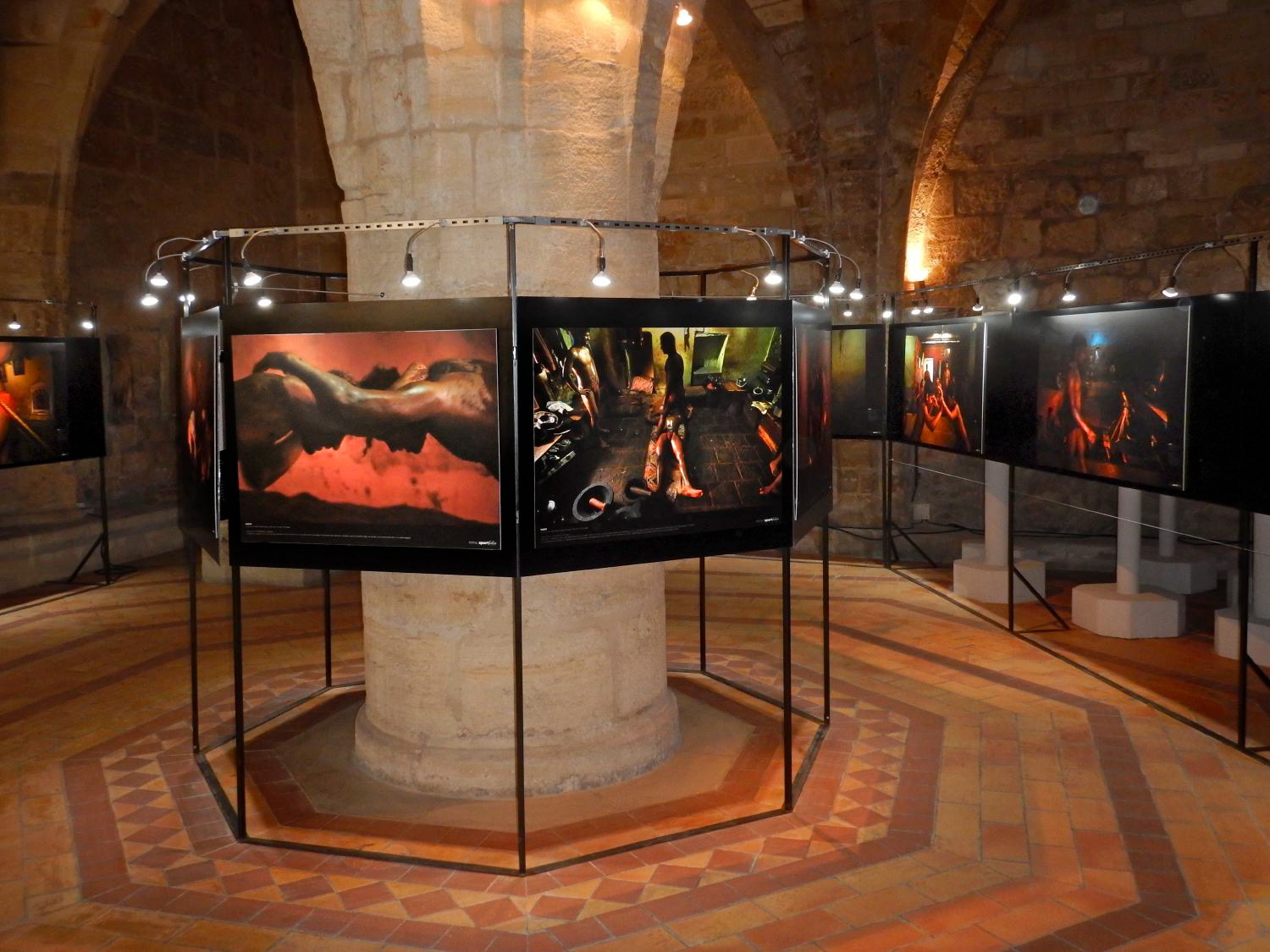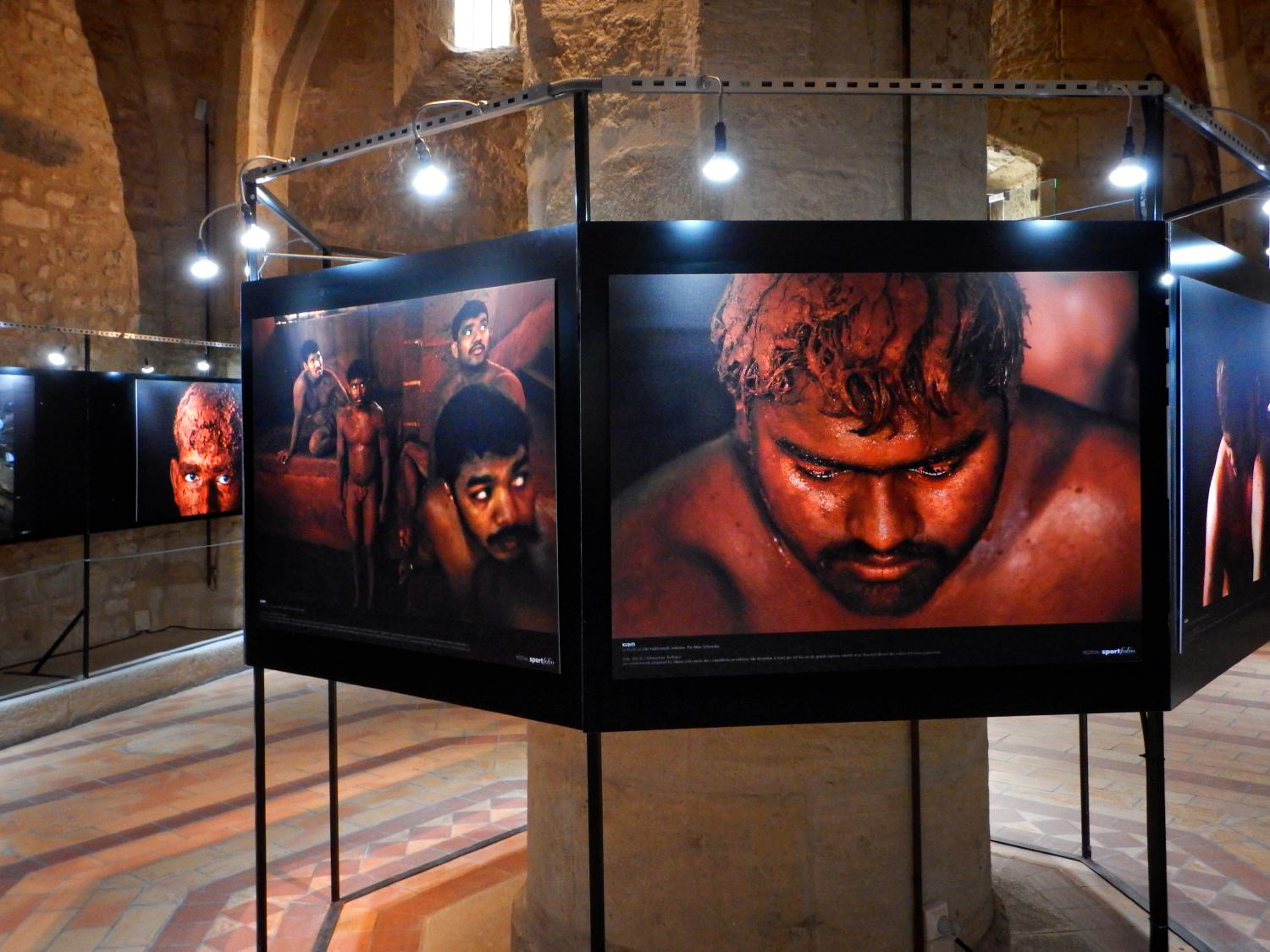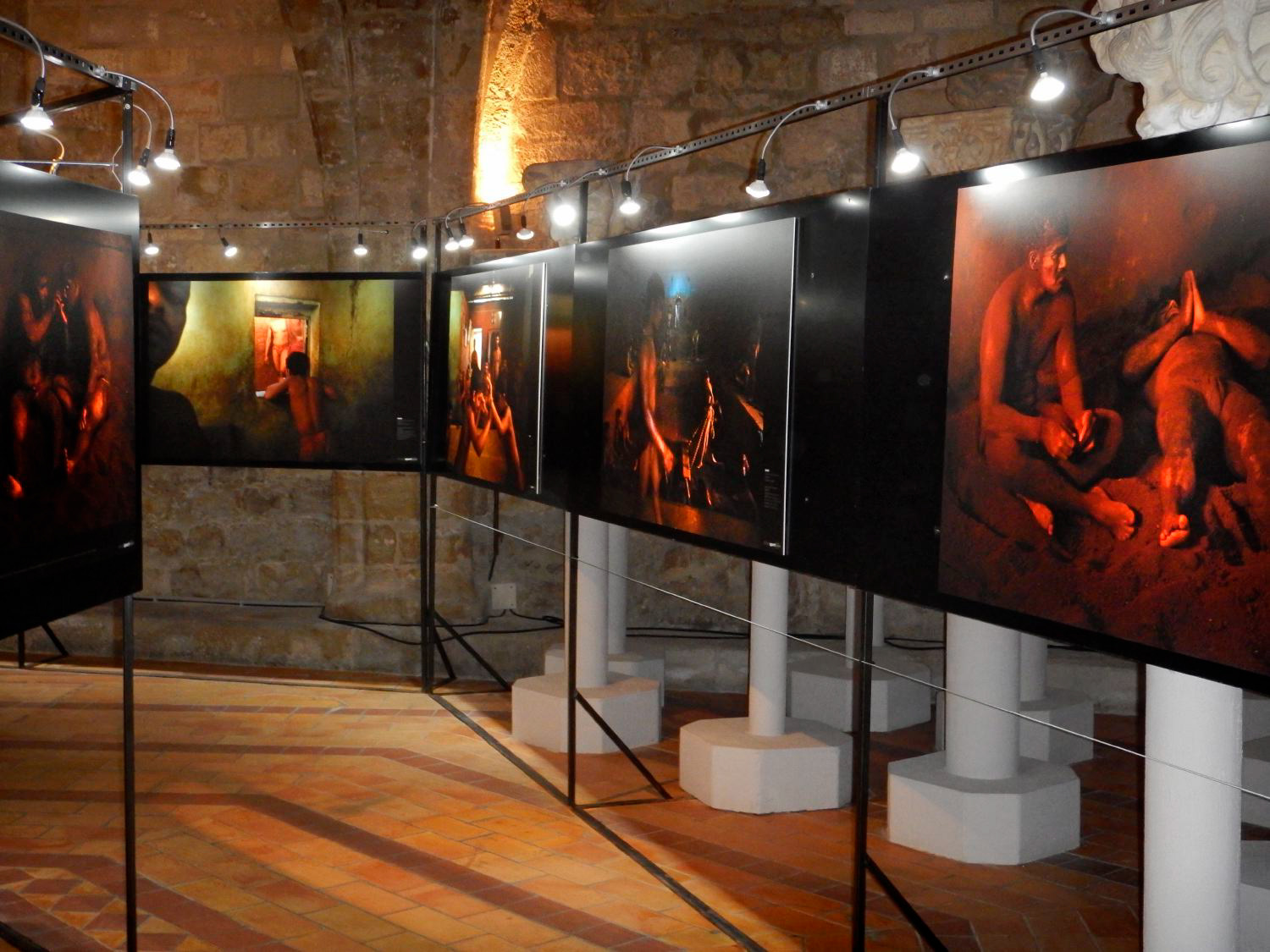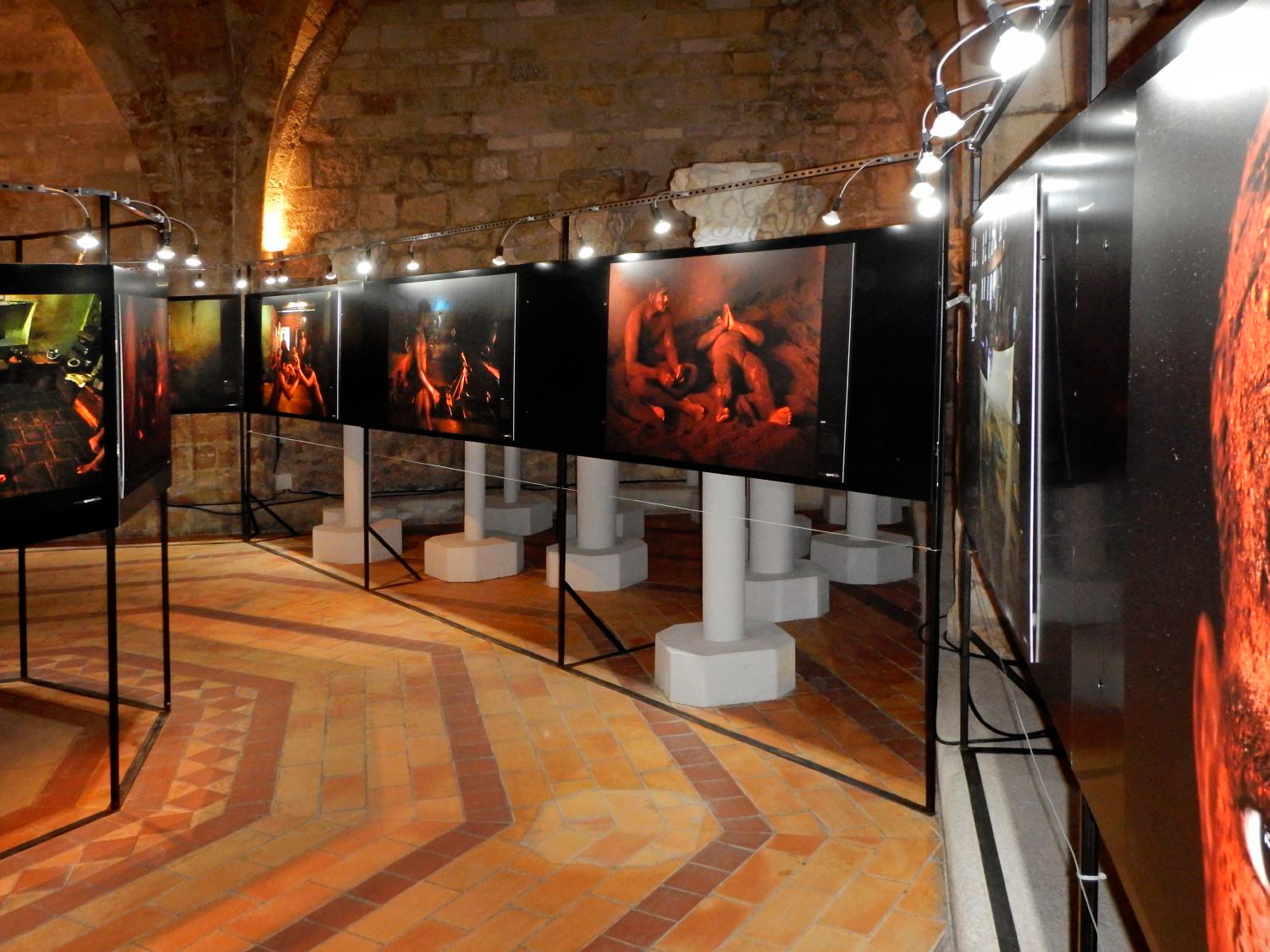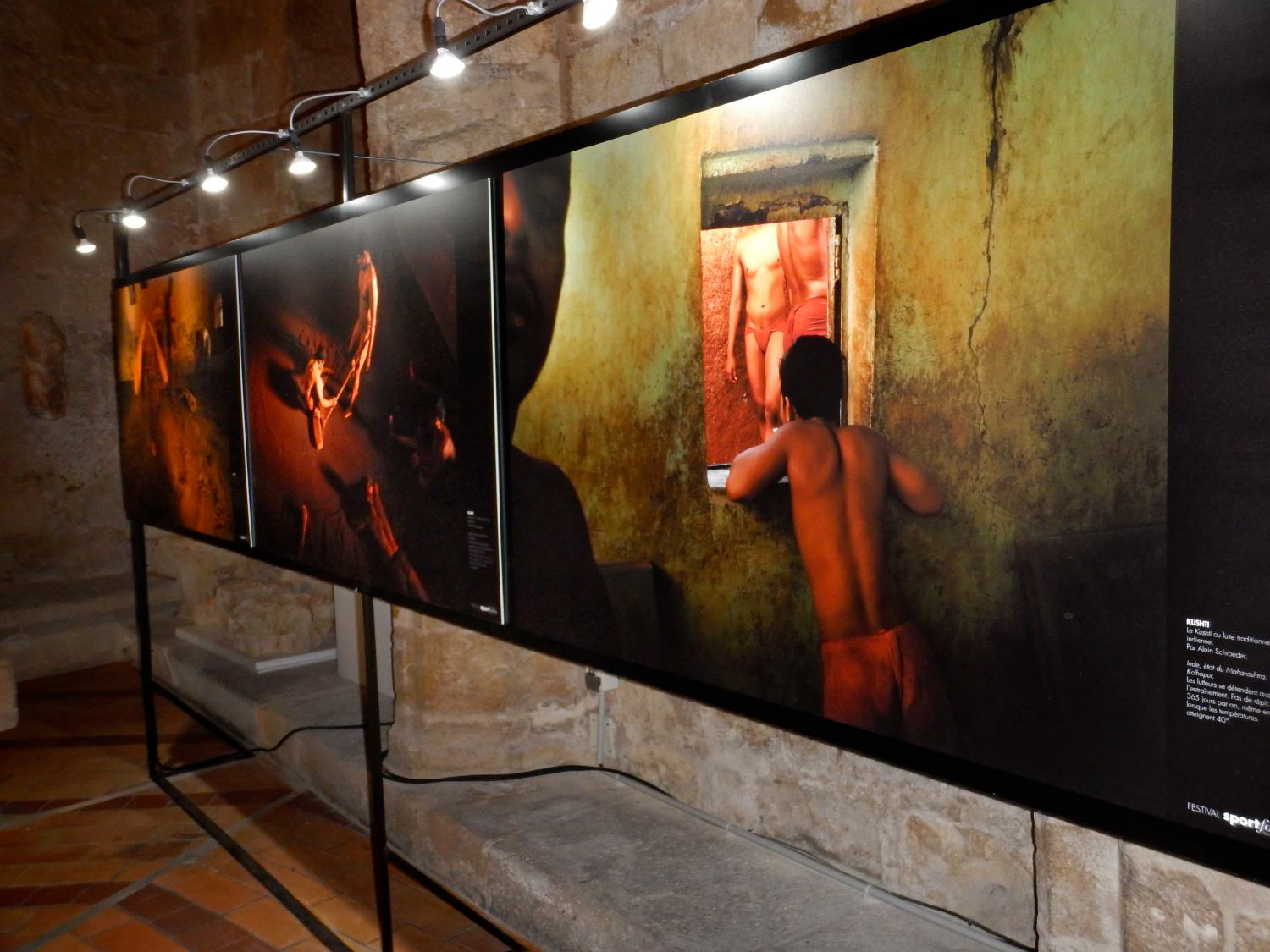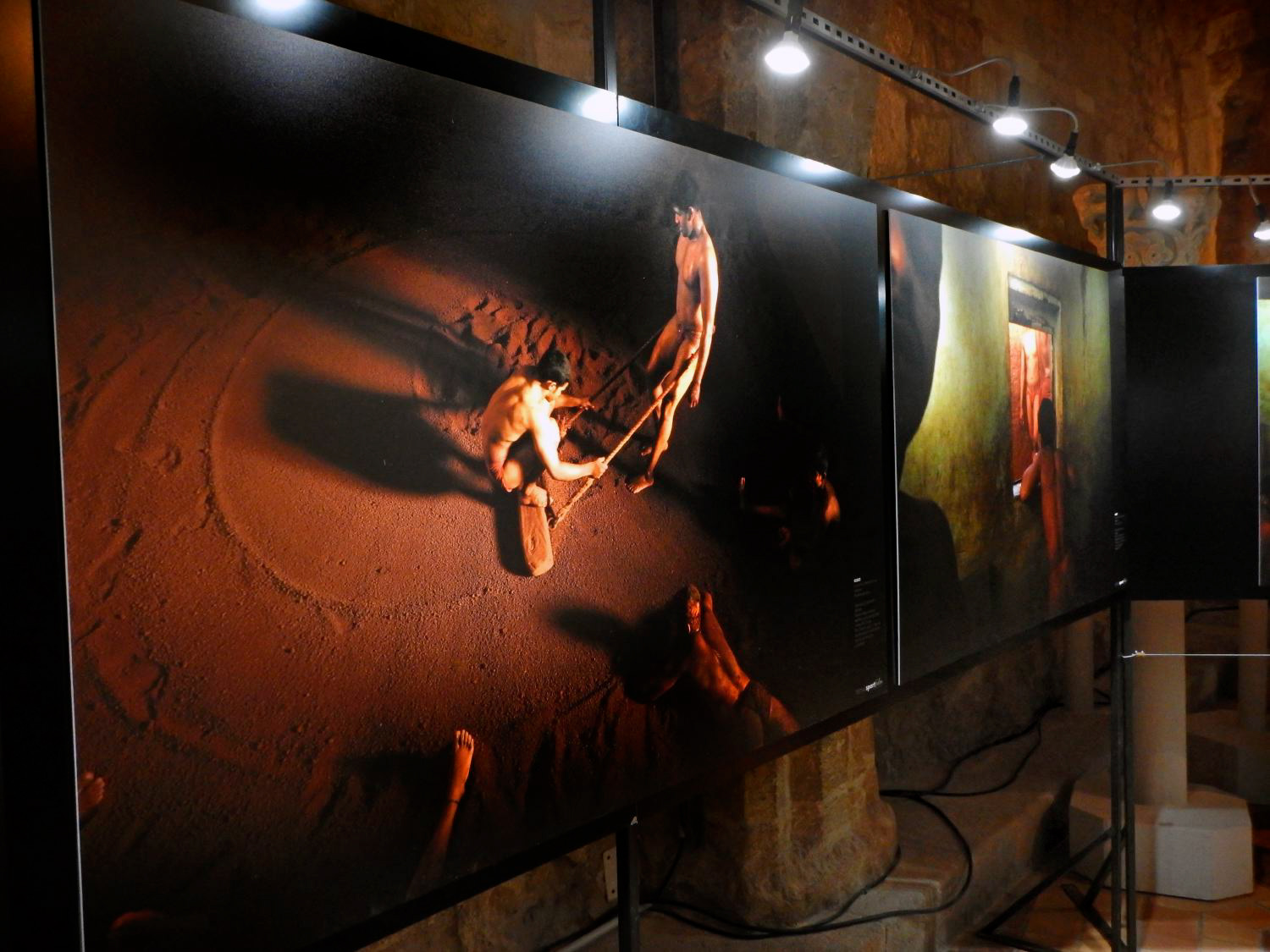 L'Oeil de la Photographie